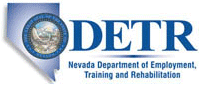 Job Information
Health Management Systems, Inc.

Verifications Specialist

in

Las Vegas

,

Nevada
HMS makes the healthcare system work better for everyone. We fight fraud, waste, and abuse so people have access to healthcare—now and in the future. Using innovative technology and powerful data analytics, we help government and commercial payers reduce costs, increase quality, and achieve regulatory compliance. We also help consumers take a more active role in their own health. Each year, we save our clients billions of dollars while helping people live healthier lives. At HMS, you will develop new skills and build your career in a dynamic industry while making a difference in the lives of others.
We are seeking a talented individual for a Verifications Specialist who is responsible for performing as subject matter expert for department including but not limited to Client Specifications, Client Profiles, Carrier Verifications Methods, Quality Control, and Inventory Control. Support specialized functions of the Verifications department such as Training, Quality Assurance or Special Projects.
Essential Responsibilities:
Perform as subject matter expert in all aspects of verifications process.

Understand verification platform.

Grasp software and carrier access methods.

Training

Complete coaching and counseling form weekly for each team member.

Train, coach and develop all new Verification Representatives.

Answer questions from team and help with issues while avoiding disruption in workflow.

Monitor Verification Representatives phone calls and provide feedback.

Identify areas needing training and report to Supervisor.

Assess each new hires area for improvement then encourage the individual's growth, development and improvement.

Quality Assurance

Review feedback from Quality Assurance team and counsel team members.

Master day-to-day knowledge of the Verification's department and follow best practices.

Mentor new hires by providing feedback and counseling about job related

errors, ensuring methods of best practices and corrective actions are implemented.

Report carrier issues using the proper forms and communication channels.

Monitor new hires quality and production metrics to ensure mastery of the position's required knowledge base.

Verify insurance policies (as requested) and maintain quality score of 95% accuracy or better.

Assist the corporate Quality Assurance department with Quality Assurance work as directed.

Investigate and resolve data inconsistencies.

Suggest areas for process and procedural improvement and report to Supervisor.

Perform internal department production audits.

Audit Verification Representatives work for accuracy.

Audit verified insurance policies for accuracy.

Apply judgment in sampling versus full-populations quality assurance methods.

Approve batch or send back for re-work.

Provide back up support for all functions of team.

Special Projects

Work on special projects with accuracy and meet deadlines as assigned.
Non-Essential Responsibilities:
Performs other functions as assigned
Knowledge, Skills and Abilities:
Ability to organize well.

Ability to prioritize.

Ability to provide and represent professionalism in job.

Ability to practice flexibility and adaptability in the work place.

Ability to work proficiently with Microsoft Outlook, Word and Excel and navigate internet skillfully.

Ability to analyze information and use logic and process to address work-related issues and problems.

Ability to operate with strong interpersonal skills.

Ability to be careful and thorough about detail.

Ability to perform data entry accurately.

Average manual dexterity in use of a PC, phone, 10 key, sorting, filing and other office machines.

Ability to handle conflict appropriately and constructively.

Ability to apply problem solving skills.

Ability and desire to train others.

Working knowledge of HIPAA privacy and Security rules.

Ability to perform well in team environment.

Ability to work independently to meet objectives.

Ability to meet deadlines.

Ability to handle pressure and deadline oriented project demands as well as manage multiple initiatives.
Work Conditions and Physical Demands:
Primarily sedentary work in a general office environment

Ability to communicate and exchange information

Ability to comprehend and interpret documents and data

Requires occasional standing, walking, lifting, and moving objects (up to 10 lbs.)

Requires manual dexterity to use computer, telephone and peripherals

May be required to work extended hours for special business needs

May be required to travel at least 10% of time based on business needs
Minimum Education:
High School Diploma or GED required, Associates degree preferred
Minimum Related Work Experience:
>6 months of work experience verifying/QA insurance eligibility within the department, Expert eCare/Tracer verification platform knowledge required, demonstrated leadership skills, Power Point and Access are preferred
Nothing in this job description restricts management's right to assign or reassign duties and responsibilities to this job at any time.
EOE including disability/veteran
Title: Verifications Specialist
Location: Nevada-Las Vegas
Requisition ID: 200010WW
EEO/Minorities/Females/Protected Veterans/Disabled.
Health Management Systems, Inc.