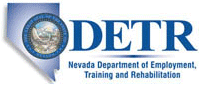 Job Information
Amentum

Weather Forecaster (Air Traffic Control)

in

Las Vegas

,

Nevada
Job Summary
The Weather Forecaster is responsible for observing, recording and disseminating weather observations and performs tasks necessary to develop, issue and update weather forecasts, warnings, advisories, and watches.
Essential Responsibilities:
Performs observational duties including subjective evaluation of weather elements and objective determination of meteorological elements using precision measuring equipment.

Make surface observations periodically and as required including special and location specific observations.

Evaluates and tailors centrally based forecasts to local mission requirements, developing mission execution forecasts tailored to local mission requirements.

Provides input to Air Force weather centers for the development and issuance of forecasts, weather warnings, weather watches, and weather advisories.

Input requires analysis, interpretation, and evaluation of existing conditions.

Give analysis, interpretations, and evaluations of existing conditions.

Develop and issue flight weather briefings through observation from flight takeoff to completion.

Oversee records and disseminates surface observations by National Weather Service/Federal Aviation Administration approved systems.

Complete forms in accordance with Federal Meteorological Handbooks and instructions provided by the National Weather Services.

Perform prescribed quality control checks, notify personnel of problem areas.
Perform all other position related duties as assigned or requested.
Minimum Requirements
High school diploma or equivalent. Completion of an accredited military or Federal Aviation Administration (FAA) formal weather forecasting school. Minimum of seven years weather observing to include at least two years forecasting experience. Completion of Air Force 7- Level training or equivalent. Position requires knowledge of technical methods, procedures, and extensive familiarity with methods of weather observation and meteorological analysis techniques. Must possess ability to communicate effectively to a broad spectrum of users and customer base. Position requires the ability to qualify for and maintain a government Top Secret Security Clearance. Must possess a valid state issued driver's license.
Work Environment, Physical Demands, and Mental Demands:
Typical airfield station, tower or terminal office environment with no unusual hazards, occasional lifting to 20 pounds. Constant sitting while using the computer terminal, ability to discern all colors of the spectrum (must not be color-blind), constant use of sight abilities while reviewing documents, constant use of speech/hearing abilities for communication, constant mental alertness, must possess planning/organizing skills, and must be able to work under deadlines. Position may require routine travel, occasional overnight stays and shift work assignments.
Preferred Qualifications
Local Candidates
Active DoD Security Clearance
EOE including Disability/Protected Veterans. If you are an applicant with a disability that requires a reasonable accommodation to complete any part of the application process, or are limited in the ability—or unable to use—the online application system and need an alternative method for applying, you may contact our Reasonable Accommodation Helpline at 1-888-877-3181 or 301-944-3299 or email itsupport@amentum.com for assistance. In order to address your request, the following information is needed:
LP.SKU-D1.LIST
Upon receipt of this information we will respond to you promptly to obtain more information about your request.
Amentum