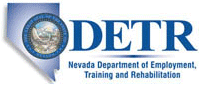 Job Information
Mission Support and Test Services, LLC

Business Assistant III

in

Mercury

,

Nevada
Qualifications
Due to the nature of our work, US Citizenship is required for all positions.
High School diploma or equivalent, and at least 3 years of related experience

Able to use software applications needed in the position, including Microsoft Suite and general office equipment

Must possess interpersonal communication skills to interface effectively with all contacts in a professional manner

Able to follow oral and written instruction, and follow through on all assignments

Able to demonstrate creativity in how work is performed and in addressing work processes

Able to plan/organize work to complete in the most efficient manner and meet required deadlines

Able to deal with pressure of handling multiple tasks, complaints, frequent interruptions and time constraints

Knowledge of basic math, grammar, spelling, and punctuation

Pre-placement physical examination, which includes a drug screen, is required. MSTS maintains a substance abuse policy that includes random drug testing.
MSTS is an Equal Opportunity/Affirmative Action Employer. All qualified applicants will receive consideration for employment without regard to race, color, religion, sex, sexual orientation, gender identity, national origin, disability, veteran status or other characteristics protected by law. MSTS is a background screening, drug-free workplace.
Responsibilities
Perform the duties as the Training Coordinator for the Site Services Division. Duties include:
Schedule training for Site Services Division personnel, both bargaining and non-bargaining, ensuring that operational and regulatory requirements are met and kept current.

Maintains new/renewal certification/licenses for both bargaining and non-bargaining personnel.

Schedule annual physicals and ensure that proper paperwork is routed for the physicals.

Ensure that training email calendar notifications are sent to appropriate distribution groups.

Ensure all outside training/conferences are scheduled and routed for approval.

Perform and coordinate various administrative, clerical and/or operations support duties and responsibilities with broad scope for Site Services Division.

Assist the Bus Operations Subcontract Technical Representative (STR) with verification of bus routes and charter reservations.

May serve as an emergency action team member.

Will create Telephone Service Request for the Division.
Overview
If you're looking for an interesting, fulfilling career, you've come to the right place!
At Mission Support and Test Services, LLC (MSTS), we're a dynamic team of employees who manage and operate the Nevada National Security Site (NNSS), formerly known as the Nevada Test Site. A premier outdoor, indoor and underground national laboratory for unique, high-level experiments, the NNSS has offices across the country, including Southern Nevada; Santa Barbara and Livermore, California; Washington, D.C.; and Albuquerque and Los Alamos, New Mexico. We're dedicated to working together as a team to keep our nation safe. Join us!
MSTS is a limited liability company consisting of Honeywell International Inc. (Honeywell), Jacobs Engineering Group Inc. (Jacobs), and HII Nuclear Inc.
Job ID2019-2200
of Openings1
CategoryAdministrative/Clerical
TypeFull-Time
Location : CityMercury
Location : State/Province (Full Name)Nevada