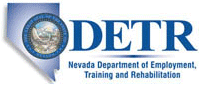 Job Information
Mission Support and Test Services, LLC

Civil Engineer-NNSS Roads and Water Systems (Senior Engineer)

in

Mercury

,

Nevada
Qualifications
Due to the nature of our work, US Citizenship is required for all positions.
Bachelor's degree in an engineering program accredited by the Accreditation Board for Engineering and Technology (ABET), plus at least 5 years' relevant experience.

Current or recent employment as a civil engineer is desirable.

Proficient with current Industry Standards, and Recommended Practices to adequately fill this position.

Familiar with common issues related road construction including mix segregation, laydown, compaction and joints.

Extensive experience with road maintenance issues including repairing defects, techniques for extending function and service life of permanent roads, and maintaining road safety & signage.

Be familiar with American Water Works Association (AWWA standards) and specifications.

Familiar with NDOT and CCPW specifications for Prime Coat, Seal Coat, Surface Treatment, Bituminous Materials, and Aggregates for Bituminous Courses

Familiar with pavement management methodology.

Must have or be able to acquire waste and water licenses.

Be familiar with the Nevada Water Environmental Association (NWEA) requirements.

Able to work under supervision of more senior Professional Engineers.

Willing to implement best practices for engineering, procurement, and construction.

Must be able to work within cross-disciplinary teams.

Demonstrated ability to work on multiple and diverse tasks both in office and in the field.

Must have valid state driver's license.

Work schedule for this position will be 4-10's, Monday - Thursday.

Pre-placement physical examination, which includes a drug screen, is required. MSTS maintains a substance abuse policy that includes random drug testing.

Be able to obtain a Department of Energy Q Clearance (position will be cleared to this level). Reviews and test for the absence of any illegal drug as defined in 10 CRF Part 707.4, "Workplace Substance Abuse Programs at DOE Sites," will be conducted. Applicant selected with be subject to a Federal background investigation, and subsequent reinvestigations, and must meet the eligibility requirements for access to classified matter. Successful completion of a counterintelligence evaluation, which may include a counterintelligence-scope polygraph examination, may also be required. Reference 10 CFR Part 709, "Counterintelligence Evaluation Program," Eligibility Requirements – To obtain a clearance, an individual must be a U.S. citizen at least 18 years of age. Reference DOE Order 472.2, "Personnel Security."
MSTS is an Equal Opportunity/Affirmative Action Employer. All qualified applicants will receive consideration for employment without regard to race, color, religion, sex, sexual orientation, gender identity, national origin, disability, veteran status or other characteristics protected by law. MSTS is a background screening, drug-free workplace.
Responsibilities
Serve as the subject matter expert (SME) for all NNSS Roads and Water Systems to include maintenance and installation of asphalt surfaces for roads, road chip, parking areas, including road marking and appropriate signage, and water system maintenance and refurbishment.

Generate technical requirements for all planning efforts and, in coordination with Infrastructure Planning Program, generate the sustainment strategy of all institutional road and water systems.

Serve as the Subcontract Technical Representative for all subcontracts dealing with road and water systems.

Develop procurement and internal execution specifications for, and provide technical oversight of, road construction activities in accordance with Nevada Department of Transportation (NDOT), Clark County Public Works (CCPW), American Society for Testing and Materials (ASTM) standards and American Association of State and Highway Transportation Officials (AASHTO) Road and Paving Standards.

Perform engineering responsibilities for NNSS water and waste systems and be familiar with American Water Works Association (AWWA) standards and Nevada Water Environmental Association (NWEA) standards.

Provides strategic and technical direction to immediate management and fellow engineers.

Develop strategies within defined corporate goals and deliverables that comply with laws, codes, orders, and DOE policies and procedures.

Develop, update and maintain the roads, grounds and water systems asset management plans to include performance objectives, parts and materials, life cycle analysis, future and projected analysis of water and road systems needs including maintenance schedules and maintenance of equipment.

Accept individual responsibility and accountability for environment, safety, health, and quality processes within personal control, personal safety, and the safety of co-workers. Comply with established regulations and procedures for environment, safety, health, and quality and perform duties in a way that will not cause personal danger, endanger other individuals, or violate environment, safety, health, and quality regulations.

Promptly corrects and/or reports any hazard or potential hazard to supervision.

Participate in and proactively embrace MSTS environment, safety, health, and quality initiatives.

Other duties and responsibilities as assigned.
Overview
If you're looking for an interesting, fulfilling career, you've come to the right place!
At Mission Support and Test Services, LLC (MSTS), we're a dynamic team of employees who manage and operate the Nevada National Security Site (NNSS), formerly known as the Nevada Test Site. A premier outdoor, indoor and underground national laboratory for unique, high-level experiments, the NNSS has offices across the country, including Southern Nevada; Santa Barbara and Livermore, California; Washington, D.C.; and Albuquerque and Los Alamos, New Mexico. We're dedicated to working together as a team to keep our nation safe. Join us!
MSTS is a limited liability company consisting of Honeywell International Inc. (Honeywell), Jacobs Engineering Group Inc. (Jacobs), and HII Nuclear Inc.
Job ID2019-2240
of Openings1
CategoryEngineering
TypeFull-Time
Location : CityMercury
Location : State/Province (Full Name)Nevada