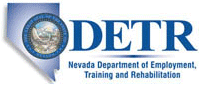 Mission Support and Test Services, LLC

Manager I - Nuclear Asset Operations Scheduling Manager

in

Mercury

,

Nevada
Qualifications
Bachelor's degree in related field, or equivalent training and experience,plus a minimum of 11 years of related and progressively responsible experience. Four years of the minimum related experience must be in nuclear operations, maintenance or design at a nuclear facility where radioactive materials are routinely handled, stored, processed or utilized. In-depth knowledge and experience with nuclear facility operations, including facility design and maintenance, ESH&Q policies and procedures, and management of a nuclear facility authorization basis.

Nuclear Facility Worker - This position is subject to the requirements of DOE Order 426.2. Education and experience requirements will be screened accordingly.

Experience working as a member of a team of professional and technical personnel. In-depth experience analyzing complex technical problems and develop solutions in a systematic way. Experience working in schedule-driven environments and in schedule development and implementation.

Bepeople sensitive and possess skills to promote an environment for open communications, develop mutual trust and teamwork, and facilitate employee self-development. Demonstrated skill to establish and maintain strong and effective customer relations, and to anticipate change and adjust promptly and effectively. Must possess effective interpersonal skills necessary to deal with multiple organizational interfaces. Demonstrated written and verbal communication skills necessary to effectively communicate with all levels of management.

Ability to travel daily to remote locations. Work an adjusted work schedule of four, ten-hour days, not including time to travel to and from the NNSS forward areas, with occasional extended hours or extra days as programmatic or facility needs dictate. Must possess appropriate, valid driver's license. Ability to secure and maintain a Q clearance and certification in the Human Reliability Program (HRP).

Department of Energy Q Clearance (position will be cleared to this level) and Human Reliability Program (reference 10 CFR Part 712, "Human Reliability Program") certification. Reviews and tests for the absence of any illegal drug as defined in 10 CFR Part 707.4, "Workplace Substance Abuse Programs at DOE Sites," will be conducted. Applicant selected will be subject to a Federal background investigation, and subsequent reinvestigations, and must meet the eligibility requirements for access to classified matter. Successful completion of a counterintelligence evaluation, which may include a counterintelligence-scope polygraph examination, will be required. Reference 10 CFR Part 709, "Counterintelligence Evaluation Program." Eligibility Requirements – To obtain a clearance, an individual must be a U.S. citizen at least 18 years of age. Reference DOE Order 472.2, "Personnel Security."

Pre-placement physical examination, which includes a drug screen, is required. MSTS maintains a substance abuse policy that includes random drug testing.
MSTS is an Equal Opportunity/Affirmative Action Employer. All qualified applicants will receive consideration for employment without regard to race, color, religion, sex, sexual orientation, gender identity, national origin, disability, veteran status or other characteristics protected by law. MSTS is a background screening, drug-free workplace.
Responsibilities
As an integral part of the Nuclear Asset Operations (NAO) and Nuclear Facility Operations (NOF) team you will serve as representative for activities conducted at the NAO facilities.
Key Responsibilities
Oversee the development and implementation of integrated schedules that combine, resource load and deconflict operations, maintenance, construction and user activities at NAO facilities. Address issues that arise with integrated schedule implementation at NAO facilities, as necessary. Assist in establishing priorities for operational activities. Provide management oversight, mentoring, and assessment of activities within area of responsibility.

Establish clear responsibility and accountability for carrying out safety requirements.

Anticipate risks and assure risks inherent in operations are identified and properly controlled. Assure support and guidance to supported facility, maintenance, construction and project teams to achieve and maintain safe working conditions.

Champion safety initiatives and supports the FOD goals related to operating NAO facilities in a safe and cost efficient manner.

Demonstrate Environment, Safety, Health, and Quality (ESH&Q) leadership and consistently enforce ESH&Q policies and procedures. Implement applicable safety requirements; emphasize the safety of each employee as well as the protection of equipment and property in area of responsibility. Take immediate action to correct reported or observed unacceptable safety and health conditions and/or behaviors. Assure appropriate procedures, training, equipment, warnings, and tools are provided to employees to permit work to be performed safely. Promote and actively participate in the Mission Support & Test Services, LLC (MSTS) safety concept. Support and encourage employee participation in MSTS safety initiatives.

Perform other tasks as assigned by management.

Reports to the Nuclear Asset Operations Facility Operations Director (FOD), represents the FOD in scheduling and deconfliction meetings with NAO facility management, the customer and user project management. Principal interactions are with NAO nuclear and NN-1 facility management, user project management and other MSTS organizational management personnel related to activities conducted at NAO facilities.
Overview
If you're looking for an interesting, fulfilling career, you've come to the right place!
At Mission Support and Test Services, LLC (MSTS), we're a dynamic team of employees who manage and operate the Nevada National Security Site (NNSS), formerly known as the Nevada Test Site. A premier outdoor, indoor and underground national laboratory for unique, high-level experiments, the NNSS has offices across the country, including Southern Nevada; Santa Barbara and Livermore, California; Washington, D.C.; and Albuquerque and Los Alamos, New Mexico. We're dedicated to working together as a team to keep our nation safe. Join us!
MSTS is a limited liability company consisting of Honeywell International Inc. (Honeywell), Jacobs Engineering Group Inc. (Jacobs), and HII Nuclear Inc.
Job ID2018-1972
of Openings2
CategoryManagement
TypeFull-Time
Location : CityMercury
Location : State/Province (Full Name)Nevada