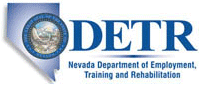 Job Information
Mission Support and Test Services, LLC

Superintendent U1a (Supervisor II)

in

Mercury

,

Nevada
Qualifications
Due to the nature of our work, US Citizenship is required for all positions.
Bachelors' degree or equivalent training and experience, plus a minimum of 8 years of related and progressively responsible experience.

Intermediate computer skills needed experience using excel and Microsoft Office Suite a plus

Experience reading construction plans and specifications.

Working knowledge of National Electric Code preferred.

Underground construction experience preferred, but not required.

Experience supervising large civil construction projects preffered, but not required.

Valid Driver's License REQUIRED.

Demonstrated experience toapplythe Knowledge, Skills, Abilities, and Competencies required to successfully perform the job.

Work Schedule is 4/10's Monday - Thursday.

Pre-placement physical examination, which includes a drug screen, is required. MSTS maintains a substance abuse policy that includes random drug testing.

Department of Energy Q Clearance (position will be cleared to this level). Reviews and tests for the absence of any illegal drug as defined in 10 CFR Part 707.4, "Workplace Substance Abuse Programs at DOE Sites," will be conducted. Applicant selected will be subject to a Federal background investigation, and subsequent reinvestigations, and must meet the eligibility requirements for access to classified matter. Successful completion of a counterintelligence evaluation, which may include a counterintelligence-scope polygraph examination, may also be required. Reference 10 CFR Part 709, "Counterintelligence Evaluation Program. Eligibility Requirements – To obtain a clearance, an individual must be a U.S. citizen at least 18 years of age. Reference DOE Order 472.2, "Personnel Security."
MSTS is an Equal Opportunity/Affirmative Action Employer. All qualified applicants will receive consideration for employment without regard to race, color, religion, sex, sexual orientation, gender identity, national origin, disability, veteran status or other characteristics protected by law. MSTS is a background screening, drug-free workplace.
Responsibilities
As a Superintendent, you will be expected to model company values and to supervise bargaining resources effectively and efficiently. Superintendents are responsible for scheduling, coordinating and supervising bargaining employee activities, and training. This may involve supervising one or more trade groups and/or subcontractors on the project sites. An ability to clearly communicate both orally and written with employees, managers, and customers are key responsibilities for this position. You will work closely with your Project, and Facility Managers regarding all project activities. At Mission Support and Test Services, LLC (MSTS), Superintendents are encouraged to keep all lines of communication open with the General Superintendent, Project Managers, and Balance of Plant Manager.
Key Responsibilities
Directly supervise individual contributors, including approving time, conducting performance evaluations, and participating in the recruiting, selecting, orienting, and training of staff.

Supervise Wiremen and Lockout Tag-out activities

Ability to multitask across multiple projects

Implement and follow company policies, procedures and directives.

Establishes activity level work assignments and work projects.

Organize and supervise day-to-day operations, ensuring that schedules are kept.

Monitor performance against metrics and goals as established/approved by others.

Layout projects for building locations and site work.

Coordinate all project-related activities.

Ensure that required equipment is on the project when needed.

Help keep track of change order work and extra work.

Monitor and ensure that punch-list items are completed in a timely manner.

Review cost sheets and keep updated with the help of the Project Manager.

Monitor job costs.

Assist Work Planning with estimates regarding, labor and equipment needs when requested.

Handle daily project problems as needed.

Responsible for working within assigned budget.

Interacts daily with subordinates and frequent interaction with manager.

External interactions are primarily with vendors and, or customers.

May perform work of the same type as those being supervised, as well as, providing technical guidance.

Create an environment where employees feel safe to raise issues, are empowered to address issues, and supported to resolve those issues.

This position reports to the General Superintendent and Balance of Plant Manager.

Superintendents are required to attend weekly manpower, and supervisor meeting.

Demonstrate environment, safety, health, and quality leadership and consistently enforce environment, safety, health, and quality policies and procedures. Implement applicable environment, safety, health, and quality requirements; emphasize the safety of each employee, and the protection of equipment and property in area of responsibility. Take immediate action to correct reported or observed unacceptable environment, safety, health and quality conditions and/or behaviors. Assure that appropriate procedures, training, equipment, warnings, and tools are provided to employees to permit work to be performed safely. Promote and activelyparticipate in the Mission Support and Test Services, LLC (MSTS) safety concept. Support and encourage employee participation in MSTS environment, safety, health, and quality initiatives.
Overview
If you're looking for an interesting, fulfilling career, you've come to the right place!
At Mission Support and Test Services, LLC (MSTS), we're a dynamic team of employees who manage and operate the Nevada National Security Site (NNSS), formerly known as the Nevada Test Site. A premier outdoor, indoor and underground national laboratory for unique, high-level experiments, the NNSS has offices across the country, including Southern Nevada; Santa Barbara and Livermore, California; Washington, D.C.; and Albuquerque and Los Alamos, New Mexico. We're dedicated to working together as a team to keep our nation safe. Join us!
MSTS is a limited liability company consisting of Honeywell International Inc. (Honeywell), Jacobs Engineering Group Inc. (Jacobs), and HII Nuclear Inc.
Job ID2019-2245
of Openings1
CategoryManagement
TypeFull-Time
Location : CityMercury
Location : State/Province (Full Name)Nevada