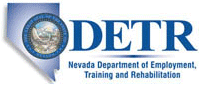 Job Information
Mission Support and Test Services, LLC

Supervisor II

in

Mercury

,

Nevada
Qualifications
Due to the nature of our work, US Citizenship is required for all positions.
Bachelors' degree or equivalent training and experience, plus a minimum of 8 years of related and progressively responsible experience.

Strong understanding of project scheduling principles and knowledge to provide input for schedules, work planning, and cost estimates as required.

Demonstrate leadership qualities with emphasis on continuous improvement and team building and direct supervision of skilled craft personnel.

Ability to coordinate technical issues with other organizations or projects.

Function as technical expert in Survey and Subsurface Utility location.

Recommend and coordinate field design change documentation due to changed field conditions and overcome adverse situations.

Must be able to plan and conduct independent work requiring judgment in the evaluation, selection, application, and adaptation of construction techniques, procedures, and criteria.

Work Schedule 4/10s Monday - Thursday

Pre-placement physical examination, which includes a drug screen, is required. MSTS maintains a substance abuse policy that includes random drug testing.

Department of Energy Q Clearance (position will be cleared to this level). Reviews and tests for the absence of any illegal drug as defined in 10 CFR Part 707.4, "Workplace Substance Abuse Programs at DOE Sites," will be conducted. Applicant selected will be subject to a Federal background investigation, and subsequent reinvestigations, and must meet the eligibility requirements for access to classified matter. Successful completion of a counterintelligence evaluation, which may include a counterintelligence-scope polygraph examination, may also be required. Reference 10 CFR Part 709, "Counterintelligence Evaluation Program. Eligibility Requirements – To obtain a clearance, an individual must be a U.S. citizen at least 18 years of age. Reference DOE Order 472.2, "Personnel Security."
MSTS is an Equal Opportunity/Affirmative Action Employer. All qualified applicants will receive consideration for employment without regard to race, color, religion, sex, sexual orientation, gender identity, national origin, disability, veteran status or other characteristics protected by law. MSTS is a background screening, drug-free workplace.
Responsibilities
Key Responsibilities
Directly supervise, schedule, and assign crews for Geographic survey, Subsurface Utility locations, and verification of field construction specifications.

Perform duties as a Competent Person for trench inspections.

Assign activity level work to individuals according to abilities, training, experience, and project requirements.

Interact with construction personnel and project management/supervision to coordinate manpower with project schedules.

Provide technical guidance to craft as needed to improve the quality of final product.

Supervise crews of 1 or 2 instrument men during the gathering of Geographic survey/GPS data.

Control documentation per company requirements.

A combination of knowledge in underground utilities, concrete, tenant improvements, new construction, remodel and/or mining/tunneling operations desirable

Perform related work as assigned by supervisor

Skill and expertise to provide guidance in field and design conflict resolution between construction codes, regulatory requirements and technical specifications.

Generate, electronically, survey data as needed by design engineering, construction crews, or other clients, including generation of subsurface utility maps.
Overview
If you're looking for an interesting, fulfilling career, you've come to the right place!
At Mission Support and Test Services, LLC (MSTS), we're a dynamic team of employees who manage and operate the Nevada National Security Site (NNSS), formerly known as the Nevada Test Site. A premier outdoor, indoor and underground national laboratory for unique, high-level experiments, the NNSS has offices across the country, including Southern Nevada; Santa Barbara and Livermore, California; Washington, D.C.; and Albuquerque and Los Alamos, New Mexico. We're dedicated to working together as a team to keep our nation safe. Join us!
MSTS is a limited liability company consisting of Honeywell International Inc. (Honeywell), Jacobs Engineering Group Inc. (Jacobs), and HII Nuclear Inc.
Job ID2019-2230
of Openings1
CategoryManagement
TypeFull-Time
Location : CityMercury
Location : State/Province (Full Name)Nevada