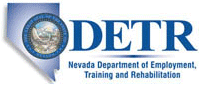 Job Information
DynCorp International LLC.

Supply Depot Operations Manager (Contingent Upon Award)

in

MINERAL

,

Nevada
The Supply Depot Operations (SDO) Manager shall oversee and manage the day to day operations of Supply Depot Operations Ammunition, Arms & Explosives (AA&E) Supply and Services in accordance with all applicable regulations and policies.
Duties & Responsibilities
Ensure accurate accountability of all assigned property. Utilize analytical and research skills to identify areas of needed emphasis to recommend improvements. The SDO Manager enforces government established AA&E security accountability control procedures. Coordinates with Program Manager and Government Accountable Officer and conducts inventories to maintain total accountability and asset visibility of all depot level stocks. Manages inspections, receipt, storage, issue and shipping operations for all AA&E and property according to all pertinent regulations. Ensures all SDO employees are properly trained and certified to perform assigned positions in a safe and effective manner
_PRINCIPAL ACCOUNTABILITIES_
• Provide a safe working environment for all personnel.
• Ensure employees are trained and proficient in their assigned duties.
• Supervise as well as coordinates activities of workers engaged in receipt, accountability, inspection, storage, issue and transportation of ammunition and ammunition components.
• Interpret and enforce safety regulations.
• Forecast workload and manpower to ensure quality service is provided to the customer.
• Provide proper ammunition and explosives storage and safety IAW applicable regulations, field manuals or pamphlets.
• Set priorities and daily assignments for all assigned employees.
• Train workers in operation of support equipment.
• Direct inspection and surveillance of processed or stored munitions.
• Coaching, supervising and staffing of SDO Operations.
• Direct coordination with Program Manager and U.S. Government Accountable Officer (AO).
• Ability to meet stringent timelines.
• Perform other qualified duties as assigned.
_Experience & Education_
Bachelor's Degree in Management or equivalent related experience preferred.
Ten (10) or more years' experience in military ammunition supply and/or other related installation or equivalent level Depot/ASP support service operations.
Five (5) or more years' experience in supervising ammunition supply point operations and customer service at the team or section level. Prior Military and/or Contingency Operations experience preferred.
Must display a comprehensive knowledge of governing regulations, policies, procedures and instructions in Supply AA&E Accountability and Hazardous Transportation Management.
Must have a comprehensive knowledge of the applicable supply and transportation equipment management processes and related regulations. Must meet the requirements of AMC R 350-4, Appendix B.
Must possess operational skill and knowledge Logistics Management Program or SASSMOD.
Excellent communication, organizational and writing skills are critical. Strong customer service and interpersonal skills are needed. Must be able to work as an individual or on a team.
Ability to obtain a U.S. SECRET security clearance; current active clearance preferred.
Must be able to communicate effectively
Must possess supervisory and team coaching skills
Must interpret and enforce safety regulations
Advanced knowledge of military Ammunition Depot / ASP Operations.
Knowledge of ammunition and hazardous material handling to ensure the safe receipt, storage, issue and movement of ammunition, explosives, chemicals, or radioactive materials in accordance with applicable regulatory requirements.
Knowledge of pallet building including preparation of AA&E shipments preferred.
Physical Requirements/Working Environment
Place of duty and environmental conditions can be extremely austere, harsh, and work can be performed under hostile and life-threatening conditions.
Working environment will be both office and outdoor settings which individual can be exposed to extreme weather conditions for extended period of time.
Ability to lift at least 50 lbs.
Job: *Facilities / Maintenance / Repair
Title: Supply Depot Operations Manager (Contingent Upon Award)
Location: UNITED STATES-NEVADA-MINERAL
Requisition ID: PR2000072
DynCorp International is an Equal Opportunity Employer of Minorities/Women/Individuals with Disabilities/Protected Veterans. DynCorp International provides reasonable accommodation for qualified individuals in accordance with applicable federal law. The company will provide reasonable accommodation for the known physical or mental limitations of qualified employees and applicants with disabilities unless doing so would impose an undue hardship on the company's operations. Applicants who need a reasonable accommodation during the employment application process should contact 817-224-7459. Please note that only those inquiries concerning a request for reasonable accommodation should call this number.
DynCorp International LLC.