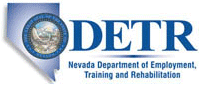 Job Information
Booz Allen Hamilton

Contract Program Security Officer

in

NAS Fallon

,

Nevada
Contract Program Security Officer
NAS Fallon , NV , US
Apply
Be you

Be Booz Allen

Be empowered

Learn More
Job Description
Location: NAS Fallon, NV, US
Job Number: R0070306
Share job via:
Share this job:
Share
Share Contract Program Security Officer with Facebook
Share Contract Program Security Officer with LinkedIn
Share Contract Program Security Officer with Twitter
Share Contract Program Security Officer with a friend via e-mail
Contract Program Security Officer
Key Role:
Work as a Contractor Program Security Officer (CPSO), including maintaining responsibility for the management of various security aspects of a contract supporting critical Navy infrastructure. Provide contract support and security administration support, as defined and identified in various regulations, directives, and manuals, including DoD Manual 5105.21, all volumes of DoDM 5205.07, the Risk Management Framework (RMF), the latest in intelligence community (IC) directives, and other implementation directives governing special contracting requirements, such as various implementation guides. Provide services that include program security, program management support, and the execution of security policies and requirements for special security, including Sensitive Compartmented Information, as well as providing facility security support and facility accreditation support.
Basic Qualifications:
-5 years of experience with security work or serving as a program security officer
-5 years of experience inworking with DoD 5105.21, DoD 5205.7, ICD, RMP, and JFAN 6/0 requirements
-1 year of experience with briefing large groups of personnel
-Top Secret clearance
-HS diploma or GED
Additional Qualifications:-TS/SCI clearance
Clearance:Applicants selected will be subject to a security investigation and may need to meet eligibility requirements for access to classified information; Top Secret clearance is required.
We're an EOE that empowers our people—no matter their race, color, religion, sex, gender identity, sexual orientation, national origin, disability, veteran status, or other protected characteristic—to fearlessly drive change.