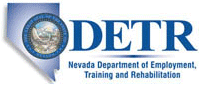 Job Information
Booz Allen Hamilton

Naval Aviation Tactics Instructor

in

NAS Fallon

,

Nevada
Naval Aviation Tactics Instructor
NAS Fallon , NV , US
Apply
Be you

Be Booz Allen

Be empowered

Learn More
Job Description
Location: NAS Fallon, NV, US
Job Number: R0070344
Share job via:
Share this job:
Share
Share Naval Aviation Tactics Instructor with Facebook
Share Naval Aviation Tactics Instructor with LinkedIn
Share Naval Aviation Tactics Instructor with Twitter
Share Naval Aviation Tactics Instructor with a friend via e-mail
Naval Aviation Tactics Instructor
The Challenge:
Do you want to develop training that will transform combat simulation scenarios? As an instructional designer and facilitator, you know that even the best tools and processes can't have impact without the right training. Constructing an interactive course that teaches critical information requires a real passion for understanding the needs of your customer. We have an opportunity for an instructional designer and facilitator who is committed to solving some of the toughest challenges in national security by crafting effective training.
On our team, you'll work with SMEs to capture your customer's training needs and advise them on the right learning solution to help them accomplish their mission to provide quality naval aviation training systems. Putting the learner at the center of the training experience, you'll design synchronous and live simulator training. You'll build training material with multimedia specialists and instructors, following the ADDIE model. You'll use your technical skills, creativity, and experience to come up with new ideas to develop an engaging, interactive learning experience on screen or in a classroom. You'll recommend cutting-edge multimedia technologies and strategies, including gamification, simulation and instructor-led training to build a successful learning environment. You know communication is key, so you'll meet with SMEs, instructors, and product designers throughout the process to discuss learning material and incorporate feedback. To ensure your solution is hitting the mark, you'll collect and analyze results using evaluation methodologies such as the Kirkpatrick Model, then fine tune your training for maximum impact. You'll be able to build your leadership skills as you share your expertise through leadership and mentoring. As a leader, you'll identify new opportunities to build solutions to your customer's learning needs. This is a chance to use your deep understanding of training methodologies to build a creative learning experience that will engage students. Join us as we improve national security through learner-centered instructional design.
Empower change with us.
You Have:
-Experience with developing instructional materials and syllabi for simulator training scenarios
-Experience with teaching students simulated and real-world training evolutions, including pre-briefing, mission planning, and mission support material creation
-Knowledge of current tactic, technique, and procedure (TTP) practices
-Top Secret clearance
-BS degree or US Navy, Marine Corps, or Air Force Aviator or Flight Officer Qualification at rank O-4 or above in lieu of degree
Nice If You Have:
-TS/SCI clearance
-Naval Aviation Weapons and Tactics Instructor or an Air Force Weapons School Instructor Certification
Clearance:
Applicants selected will be subject to a security investigation and may need to meet eligibility requirements for access to classified information; Top Secret clearance is required.
We're an EOE that empowers our people—no matter their race, color, religion, sex, gender identity, sexual orientation, national origin, disability, veteran status, or other protected characteristic—to fearlessly drive change.