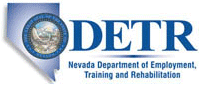 Job Information
ITA International

USAF 805th Network Engineer SME

in

Nellis AFB

,

Nevada
ITA International is a global service provider leveraging subject matter expertise, data analytics and technology ensuring mission success for customers, "In The Arena." 
ITA is seeking a Network Engineer SME to join our team at Nellis Air Force Base in Nevada.
The contractor shall provide a qualified workforce in order to provide networking support for the CAOC-N.
-Incumbent is required to have expert level knowledge of federal enterprise networking.
-Intimate familiarity with protocols and network configurations including but not limited to OSPF, RIPv2, Vlans, Port Channeling, Virtual Port Channeling, VDCs, Spanning Tree, ACLs, VACLs, AAA Models, NAT, PAT, Multicast, and SAN fabrics is required.
-The candidate should have fundamental understanding on switch and router configurations to include Cisco iOS, NX-OS, firewall configurations through ADSM and McAfee Firewall administration.
-Network Security administration through Cisco ACS strongly desired.
-Experience with FIPS approved encryption devices and federal encryption standards will be needed.
-Must be able to create and maintain professional documentation with the Microsoft Office Suite to include Visio.
-Candidate is desired to have at least a CCNA with a CCNP preferred.
-8+ years experience
desired, 4 required.
-DoD 8570 Level II certification required.
-Must be proficient with both layer 2 and layer 3 networking concepts, protocols, and technologies and have intimate working knowledge with routing and switching configurations on Cisco IOS and NX-OS equipment.
-Must have a Top Secret Clearance with SCI eligibility at a minimum.
-Must be familiar network security concepts and best practices to include firewall administration through McAfee Sidewinder and Cisco ASA products, as well as Federal FIPS encryption devices such as TACLANES.
-Must have working knowledge of DoD and USAF network policies and regulations in relation to network design and configuration; must have a firm understanding of network design concepts and articulation of those concepts through documentation such as engineering proposals and diagrams
-Should have at least a CCNA with a CCNP highly preferred along with a minimum of 4 years of network administration/engineering experience.
ITA international is an Equal Opportunity Employer and all qualified applicants will receive
consideration for employment without regard to race, color, religion, sex, national origin,
disability status, protected veteran status, or any other characteristic protected by law.
Equal Opportunity Employer – Minorities/Females/Disabled/Veterans
In compliance with the ADA Amendments Act (ADAAA), ITA International would like to ensure that your application process goes as smoothly as possible. If you have a disability and would like to request an accommodation in order to apply for a currently open position with ITA, please contact us by phone at 757-246-6781 or email us at ITA-HR@ita-intl.com
ID: 2021-3425
External Company URL: http://www.ita-intl.com/
Fill Type: Vacancy