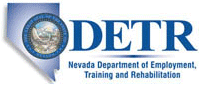 Job Information
Battelle Memorial Institute

Junior Operational Test Engineer

in

Nellis Air Force Base

,

Nevada
Battelle is guided by a founding mission. We invest our knowledge, talents and resources, helping our customers achieve their most important goals. We apply scientific rigor and creativity, succeeding where others may fail, and we invest in our communities, making the world better for generations to come. All of us share a common purpose: to solve the greatest challenges of today and tomorrow.
Our 22,000 employees work at the forefront of scientific innovation to tackle critical challenges in security, human health, manufacturing, energy and environmental management. Battelle's work is grounded in the belief that science, technology and a passion for excellence can make industries more competitive and the world a better place.
We are currently seeking an Junior Operational Test Engineer . This position is located in various locations near a major airport in the continental US.
JOB SUMMARY
Battelle's Critical Infrastructure Business Line group is seeking an junior operational test engineer to support the research, development, test and evaluation of security systems and technology for both the Department of Homeland Security and the Transportation Security Administration. This is a full time position and the selected candidate may work remotely.
Primary responsibilities include supporting senior test engineers in test planning, test conduct, data collection, reduction, and analysis, and test reporting. Technical areas applicable to this role include non-intrusive inspection and associated scientific disciplines, physical security applications, command & control integration, human factors, operations research, statistics, electrical/mechanical engineering, and systems Additional responsibilities can include handling and insertion of test articles, observation of system/component performance, and application of various technical tools and equipment to conduct testing.
Work will be performed remotely, with 75-90% travel. Candidates should have strong oral and written communication skills. Additionally, candidates should also have strong computer skills including the use of applicable Microsoft Office applications (Word, Excel, PowerPoint, Outlook).
THE FOLLOWING IS REQUIRED
The candidate must have a BS in engineering, operations research, mathematics, or physical science from an accredited college or university and a minimum of 0-2 years of experience or a minimum of 4 years of experience with no degree.

Sole US Citizenship with the eligibility and willingness to obtain and maintain a DOD Secret Security Clearance and to obtain TSA Security Suitability.
THE FOLLOWING IS DESIRED
Experience with Operational Testing.

Experience with Explosive Detection Technologies and/or Baggage Handling Systems (BHS).

Already possess a Secret Security Clearance.

Already possess TSA Security Suitability.
LEGAL DISCLAIMER
The above statements are intended to describe the nature and level of work being performed by people assigned to this job. They are not intended to be an exhaustive list of all responsibilities, activities and skills required of staff members. No statement herein is intended to imply any authorities to commit Battelle unless special written permission is granted by Battelle's Legal Department.
BENEFITS
Battelle's competitive benefits program includes comprehensive medical and dental care, matching 401K, paid time off, flexible spending accounts, disability coverage, and other benefits that help provide financial protection for you and your family.
Battelle provides employment and opportunities for advancement, compensation, training, and growth according to individual merit, without regard to race, color, religion, sex (including pregnancy), national origin, sexual orientation, gender identity, marital status, age, genetic information, disability, veteran-status, or any other characteristic protected under applicable Federal, state, or local law. Our goal is for each staff member to have the opportunity to grow to the limits of their abilities and to achieve personal and organizational objectives. We will support positive programs for equal treatment of all staff and full utilization of all qualified employees at all levels within Battelle.
For more information about our other openings, please visit www.battelle.org/careers
Battelle Memorial Institute