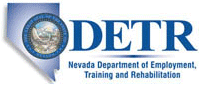 Job Information
Intelligent Waves LLC

Project Control Analyst

in

Nellis Air Force Base

,

Nevada
Intelligent Waves, a rapidly growing Service-Disabled Veteran Owned Small Business (SDVOSB), has a need for a Project Control Analyst, pending award, to support a critical DoD customer. The Project Control Analyst will provide mission essential operations and sustainment services for a worldwide IT-based Weapons System.
The Project Control Analyst will lead a major Prime contract with multiple Subcontractors to successfully execute the mission.
Location: This Project Control Analyst is based in Nellis AFB.
Travel: Ability to travel (CONUS and OCONUS) up to 25% of the time and will be reimbursed based on IW policy, GSA Per Diem rates and DoD Joint Travel Regulations (JTR) as required.
Security Clearance: This Project Control Analyst must be a United States Citizen and able to acquire and maintain a Top-Secret Clearance with SCI eligibility.
The Project Control Analyst will support the program and will be involved in supporting resource management, project tracking/reporting, artifact delivery, quality control, information management, risk/issue tracking, and knowledge management. Other responsibilities include:
Prepare consolidated material from project reports for weekly, monthly, quarterly, and annual program reviews

Collaborate with other members of the PMO team to provide support to Program Managers, Team Leads and personnel on contract.

Review, document and track Travel requests from billable Contracts

Review Expense Reports and coordinate with Personnel for corrections or approve on behalf of Program Managers.

Support tracking of Other Direct Costs (ODCs), Materials and other Financials, as required.

Work with Contracts Administrator and PMO to notify Clients of funding burn.

Support onboarding of personnel by managing Security processes with Facility Security Officer (FSO) and Contract Security Administrators.

Enter Budget requirements into Financial system

Support financial management and questions from Program Managers to include Estimate at Complete, Burn-Down Charts and Invoice tracking

Bachelors degree or 4+ years of related work experience in similar roles.

Must be a United States Citizen and able to acquire/maintain a Top-Secret Clearance with SCI eligibility.

Experience with System Program Office (SPO) to utilize KM/RAPIDS/QRIP.

Experience with the following:

F-22 SPO

F-35 JPO

Evalating KM/RAPIDS/QRIP

Air Force Material Command (AFMC)

Air Education Training Command (AETC)

Air Force Lifecycle Management Center (AFLCMC)

Experience communicating professionally to stakeholders and managers at all levels of seniority.

Familiar with Financial Management Process.

Proficient with Outlook, Word, Excel, and PowerPoint.

Knowledgeable in Microsoft Project, Visio and Acrobat.

Preferred Experience in Unanet.

High Attention to detail.
Personal Attributes:
Excellent interpersonal skills and the ability to work as part of a diverse team. 

Ability to communicate with executive-level staff, senior military leaders and civilian government officials.

Strong problem solving and creative skills and the ability to exercise sound judgment and make decisions based on accurate and timely analyses.

High-level of integrity and dependability with a strong sense of urgency and mission focus.

Ability to work multiple projects and rapidly integrate and support new customers/environments.
Since 2006, Intelligent Waves has remained committed to providing quality engineering, operations, and intelligence solutions to our clients and it all starts with YOU. Intelligent Waves provides a great and generous benefits package to include medical, dental and vision, paid PTO, life & disability packages. We also invest in our employees' futures by providing a contribution with vesting starting from DAY 1, technical training, tuition bonuses, and much, much more.
Clearance Statement: Applicants selected for this position will be subject to a government security investigation and must meet eligibility requirements for access to classified information. Only US citizens are eligible for a security clearance. For this position, Intelligent Waves will consider only applicants with security clearances or applicants who are eligible for security clearances.
Intelligent Waves LLC is an equal opportunity employer. We are committed to providing equal opportunity to all applicants and employees in full compliance with all applicable state and federal laws prohibiting discrimination on the basis of race, color, age, gender, religion, national origin, disability, sexual orientation and gender identity protected veteran status and individuals with disabilities, or any other class protected by applicable state or federal law.
A Veteran Friendly Organization
#IW
Job ID: 2020-2523
External Company URL: intelligentwaves.com
Street: 4170 Carswell Avenue
Travel: 20%
Telecommute: No
Remote: Work from Home with Travel
Contract Status: Immediate Hire