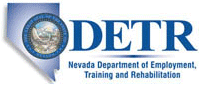 Job Information
State of Nevada

CLINICAL SOCIAL WORKER 2 - CHILD WELFARE SERVICES

in

Nevada
CLINICAL SOCIAL WORKER 2
APPROXIMATE ANNUAL SALARY -
$55,958.40 to
$83,394.72
PAY GRADE: 37
For more information on benefit and retirement programs, please see the sections below.
In order to receive consideration, applicants must indicate their availability for any work type, travel, and location requirements listed.
JOB INFORMATION
Work Type: Permanent, full time vacancies as they may occur
Statewide.
Department: Health and Human Services (http://dhhs.nv.gov/)
Division: Division of Child and Family Services
Job Class Code:
10.144
RECRUITMENT INFORMATION
Announcement Number: 41774
Open to all qualified persons.
Posted
02/08/2021
Close Date:
02/26/2021
Recruiter:
TONYA
SIEBEN
Phone: (775)684-2213
Email: t.sieben@dhhs.nv.gov
Applications accepted
for another 1 Days 1 Hrs 44 Mins
The Position
Clinical Social Workers provide clinical services to clients/inmates in a residential, home, inpatient, outpatient, rehabilitation, correctional or similar setting.
The Division of Child & Family Services (DCFS) is recruiting for a Clinical Social Worker 2. This is a full-time position that may be located in any of our offices to include Elko, Ely, Winnemucca, Fallon, Fernley, Yerington, Carson City, or Pahrump depending on the needs of the agency and the selected candidate. The incumbent will perform client evaluations and assessments related to child welfare cases through interviews with client, families, and friends and the review of medical records including social, developmental, and medical history; determine strengths, presenting problems, resources, and eligibility for applicable programs and services; and identify appropriate interventions. The Clinical Social Worker 2 will participate in clinical consultation, planning, and implementation by attending child and family team meetings, case conferences, or client sessions. This position will provide clinical consultation with other DCFS staff and stakeholders; provide strength-based family centered services, and case management to families/children involved in child welfare throughout the Rural Region.
The State of Nevada and DCFS offer an excellent benefits package that includes health, dental, and vision insurance, participation in the Public Employees Retirement System (PERS), accrual of 15 days of annual and sick leave each year, 11 paid holidays and no city, county, state, or social security tax!
The State of Nevada is committed to Equal Employment Opportunity/Affirmative Action in recruitment of its employees and does not discriminate on the basis of race, color, national origin, religion or belief, age, disability, sex, sexual orientation, gender identity or expression, pregnancy, domestic partnership, genetic information (GINA), or compensation and/or wages.
To see full Class Specifications visit:
http://hr.nv.gov/Resources/ClassSpecs/Class_Specifications-10_0/
To Qualify:
In order to be qualified, you must meet the following requirements:
Education and Experience (Minimum Qualifications)
Licensure as a Clinical Social Worker by the Board of Examiners for Social Workers.
Special Notes
Incumbents must obtain and maintain licensure or provisional licensure to engage in social work as a Clinical Social Worker or associate in social work in accordance with NRS Chapter 641B and the regulations adopted by the Board of Examiners for Social Workers. Persons employed by a government agency on July 1, 1988 as a social worker, supervisor of social work or administrator of social work who were performing clinical social work duties, and who possess a license to practice as an associate in social work and who meet the experience requirements are eligible to compete in the selection process for this series.
Special Requirements
A State of Nevada/FBI background check will be required of the selected applicant. A valid driver's license is required at the time of appointment and as a condition of continuing employment.
The Examination
Application Evaluation Exam
The exam will consist of an application evaluation. It is essential that applications include detailed information with time frames regarding education and experience. The most qualified applicants will be contacted by the hiring agency for interview. The hiring agency may require specific skills related testing as part of the interviewing process.
INFORMATIONAL LINKS
For more information about state employment, visit the following:
Division of Human Resource Management: http://hr.nv.gov
Public Employees Retirement System: http://www.nvpers.org
Public Employees Benefits Program: http://pebp.state.nv.us
More Benefits Information: http://nvjobs.nv.gov/Applicants/EB
REFER A FRIEND
Help us reach qualified candidates! Refer a friend by clicking here:
Email
Direct Inquiries or Correspondence to:
Division of Human Resource Management Northern Nevada 209 East Musser Street, Room 101 Carson City, Nevada 89701-4204TDD for the Hearing Impaired (800) 326-6868
Division of Human Resource Management Southern Nevada 555 East Washington Avenue, Suite 1400 Las Vegas, Nevada 89101-1046TDD for the Hearing Impaired (800) 326-6868
To begin the application process, click on the Apply button. Click Cancel to return to the previous page.