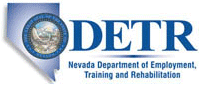 Job Information
State of Nevada

DIRECTOR, NURSING SERVICES 2 - DINI TOWNSEND HOSPITAL

in

Nevada
DIRECTOR, NURSING SERVICES 2
APPROXIMATE ANNUAL SALARY -
$79,719.84 to
$120,582.00
PAY GRADE: 45
For more information on benefit and retirement programs, please see the sections below.
In order to receive consideration, applicants must indicate their availability for any work type, travel, and location requirements listed.
JOB INFORMATION
Work Type: Permanent, full time vacancies as they may occur
in this geographical location.
Department: Health and Human Services
Division: Public and Behavioral Health
Location: Reno, Sparks
Job Class Code:
10.300
RECRUITMENT INFORMATION
Announcement Number: 41059
Open to all qualified persons.
Posted
10/27/2020
Close Date:
12/24/2020
Recruiter:
TONYA
SIEBEN
Phone: (775)684-2213
Email: t.sieben@dhhs.nv.gov
Applications accepted
for another 27 Days 2 Hrs 15 Mins
The Position
Directors of Nursing oversee and direct the 24-hour, full-time nursing services for psychiatric, developmentally disabled or correctional patients in facilities providing inpatient, residential, or a combination of inpatient or residential and outpatient services; perform administrative duties related to the management of direct nursing care; or oversee and direct the Community Medication Clinic program of Southern Nevada Adult Mental Health Services.
Northern Nevada Adult Mental Health Services is recruiting for a Director of Nursing Services 2 (DON) in Sparks, Nevada. This position oversees and directs nursing services at Dini Townsend Hospital, a 24-hour hour facility providing a combination of inpatient and outpatient services for psychiatric patients.
The DON provides a practice environment which promotes effective and efficient quality patient care. Duties include developing and interpreting policies, procedures, objectives, standards, and goals for nursing services; evaluating service delivery for nursing functions within the inpatient units; resolving all service delivery issues to maintain excellence in the care of individuals who are severely mentally ill; ensuring the use of accepted nursing practices in compliance with regulatory standards, nursing board standards, Joint Commission, and CMS standards; and participating as a member of the management team, assisting in the development of organizational policies, procedures, and goals.
This position is responsible for integrating nursing services with other functional areas in cooperation with administration and other division administrators; serving on various committees and task forces to develop recommendations which further the organizational mission and assist in the coordination of services; developing and implementing master staffing plans within the constraints of budget and personnel, applicable accreditation requirements, and/or regulatory requirements; determining appropriate staffing levels to provide for the changing medical needs of the population served; and supervising other nursing staff supervisors in recruiting and initiating affective selection processes, delegating assignment of duties, implementing performance evaluations, providing counseling, and implementing discipline.
The State of Nevada is committed to Equal Employment Opportunity/Affirmative Action in recruitment of its employees and does not discriminate on the basis of race, color, national origin, religion or belief, age, disability, sex, sexual orientation, gender identity or expression, pregnancy, domestic partnership, genetic information (GINA), or compensation and/or wages. THIS RECRUITMENT MAY CLOSE AT ANY TIME BASED ON THE AMOUNT OF APPLICATIONS RECEIVED. QUALIFIED APPLICANTS ARE ENCOURAGED TO APPLY AS SOON AS POSSIBLE.
To see full Class Specifications visit:
http://hr.nv.gov/Resources/ClassSpecs/ClassSpecifications-100/
To Qualify:
In order to be qualified, you must meet the following requirements:
Education and Experience (Minimum Qualifications)
Current license to practice as a Registered Nurse and five years of professional nursing experience in a correctional facility, medical/surgical hospital or infirmary, inpatient psychiatric hospital, or other related hospital nursing experience, two years of which included nursing supervisory experience and one year of nursing management experience with responsibility for developing policies, procedures, and facility staffing plans, participation in budget development, and supervision of subordinate nursing staff; OR an equivalent combination of education and experience.
Special Notes
A Bachelor's degree in nursing is equivalent to a diploma or associate's degree in nursing and one year of experience.
Special Requirements
Pursuant to NRS 284.4066, some positions have been identified as affecting public safety. Persons offered employment must submit to a pre-employment screening for controlled substances.
This position requires a valid driver's license at time of appointment and as a condition of continuing employment.
This position requires CPR certification at time of appointment and as a condition of continuing employment.
Licensure as a Registered Nurse in the State of Nevada is required at the time of appointment and as a condition of continuing employment.
The Examination
Application Evaluation Exam
The exam will consist of an application evaluation. It is essential that applications include detailed information with time frames regarding education and experience. The most qualified applicants will be contacted by the hiring agency for interview. The hiring agency may require specific skills related testing as part of the interviewing process.
The following additional questions are part of this Recruitment
1) Please describe your experience with budget development including monitoring and controlling the expenditure of funds for staffing, equipment, supplies, or other areas.
INFORMATIONAL LINKS
For more information about state employment, visit the following:
Division of Human Resource Management: http://hr.nv.gov
Public Employees Retirement System: http://www.nvpers.org
Public Employees Benefits Program: http://pebp.state.nv.us
More Benefits Information: http://nvjobs.nv.gov/Applicants/EB
REFER A FRIEND
Help us reach qualified candidates! Refer a friend by clicking here:
Email
Direct Inquiries or Correspondence to:
Division of Human Resource Management Northern Nevada 209 East Musser Street, Room 101 Carson City, Nevada 89701-4204TDD for the Hearing Impaired (800) 326-6868
Division of Human Resource Management Southern Nevada 555 East Washington Avenue, Suite 1400 Las Vegas, Nevada 89101-1046TDD for the Hearing Impaired (800) 326-6868
To begin the application process, click on the Apply button. Click Cancel to return to the previous page.