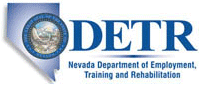 Job Information
Samsung Electronics America

Field Sales Manager West Las Vegas, NV

in

Nevada
Position Summary
For decades, Samsung has been leading the charge on innovation. We see beauty in achieving excellence and our passion for change fuels our discoveries, inventions, and breakthrough technology. We believe that technology can, and should, make the world a better place, so we create new possibilities for people everywhere, push the limits of what's possible, and constantly innovate.
At Samsung Electronics America, we take pride in the creativity and diversity of our talented people – they are at the forefront of everything we do. Their skillset and mindset drive our continued success. Only the resilient and resourceful thrive in the daily dose of unexpected at Samsung. We unapologetically push to achieve unforeseen potential in everything we do, both within the workplace and at home. We fearlessly face challenges head-on, conquer the unconquerable, and are comfortable living in the uncomfortable zone. Together we make the impossible possible. Because at Samsung, we Own the Unknown.
Role and Responsibilities
The Field Sales Manager : is responsible for driving sales and maximizing retail success. With minimal management oversight, this role will build brand awareness and advocacy with both retail sales personnel and consumers. Through training and consumer facing activities, the Field Sales Manager will be accountable for driving product awareness, sales, and improving the consumer journey within the assigned territory.
Responsible for driving sell-out of Samsung products across multiple channels within an assigned territory. Implements and executes sales strategies designed to maximizes Samsung market share in order to meet or exceed revenue objectives for the brand. Develop and deliver customer specific sales tactics, training and brand advocacy programs by creating and maintaining partnerships with retail sales personnel and store leadership. Through one-to-one and group training, utilizes full discretion to create programs intended to ensure all sales personnel are highly knowledgeable on the unique selling points of Samsung devices and are actively recommending Samsung devices to consumers. Field Sales Managers are responsible for meeting or exceeding sales revenue and unit goals, as well as rep knowledge, rep recommendation rates and training engagements as measured by in-store mystery shops and the Market Communication System.
Background/Experience
2-5 years in territory sales with strong preference for experience working with National Retailers and/or National Carrier Operators preferred: Bachelor's degree preferred

Experience using sales data and insights to recommend and drive localized and customized sales programs in differing channels

Strong background in operational excellence and merchandising execution

Self-starter and willingness to take initiative and drive localized revenue growth programs in targeted channels while adhering to Samsung Brand expectations

Strong experience managing competing priorities and collaborating with internal and external stakeholders.
Necessary Skills/Attributes
Build and develop strong partnerships with respective channels in aligned territory

Utilize sales reporting and other analytics to identify and prioritize high-opportunity store locations based on Samsung performance

Ability to drive sell-out of Samsung products through in store activities, which includes but not limited to a variety of innovative customer-centric tactics including in-store training events, contests, small-scale incentive programs developed at your discretion per individual store, and consumer engagement events to improve sales performance within territory.

Act as Samsung brand advocate and spokesperson for both local and national consumer events

Ensure Samsung's retail brand standards are maintained by regularly inspecting all Samsung branded displays and marketing materials

Validate, analyze and interpret a broad range of retail-related data including industry trends, competitor pricing, competitor incentives, promotional activities, and customer and RSA brand preference/sentiment.

Strong collaboration with peers and sales leadership to provide key on the ground insights and feedback to support the development of district and regional strategies.

Excellent verbal and written communication to work with both channel leadership and Samsung Retail leadership
Skills and Qualifications
Please visit Samsung membership (https://account.samsung.com/membership/pp) to see Privacy Policy, which defaults according to your location. You can change Country/Language at the bottom of the page. If you are European Economic Resident, please click here (http://careers.eu.samsung.com/PrivacyNoticeforEU.html) .

Samsung Electronics America, Inc. and its subsidiaries are committed to employing a diverse workforce, and provide Equal Employment Opportunity for all individuals regardless of race, color, religion, gender, age, national origin, marital status, sexual orientation, gender identity, status as a protected veteran, genetic information, status as a qualified individual with a disability, or any other characteristic protected by law.
Job Alerts : If you would like to be notified of new opportunities when they are posted, please click here (https://sec.wd3.myworkdayjobs.com/Samsung_Careers/jobAlerts) . You will be asked to create an account first if you do not already have one.
Samsung Electronics is a global leader in technology, opening new possibilities for people everywhere. Through relentless innovation and discovery, we are transforming the worlds of TVs, smartphones, wearable devices, tablets, digital appliances, and network systems, and the entire semiconductor industry with our memory, system LSI, foundry, and LED solutions. Samsung is also leading in the development of the Internet of Things through, among others, our Smart Home and Digital Health initiatives.
Since being established in 1969 , Samsung Electronics has grown into one of the world's leading technology companies, and become recognized as one of the top global brands. Our network now extends across the world, and Samsung takes great pride in the creativity and diversity of its talented people, who drive our growth. To discover more, please visit our official newsroom at ( https://news.samsung.com/global/ ).
Samsung Electronics America