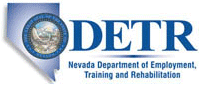 Job Information
State of Nevada

HEALTH INFO COORDINATOR 1 - ELY

in

Nevada
HEALTH INFO COORDINATOR 1
APPROXIMATE ANNUAL SALARY -
$39,943.44 to
$58,380.48
PAY GRADE: 29
For more information on benefit and retirement programs, please see the sections below.
In order to receive consideration, applicants must indicate their availability for any work type, travel, and location requirements listed.
JOB INFORMATION
Work Type: Permanent, full time vacancies as they may occur
in this geographical location.
Department: Corrections
Division: Rural
Location: Ely
Job Class Code:
10.234
RECRUITMENT INFORMATION
Announcement Number: 41123
Open to all qualified persons.
Posted
11/03/2020
Recruiter:
LISA
FRIEND
Phone: (775)684-0110
Email: friend@admin.nv.gov
Applications accepted
until recruitment needs are satisfied
** Qualified individuals are encouraged to apply immediately. Lists of eligible candidates will be established and hiring may occur early in the recruiting process. Recruitment will close without notice when a sufficient number of applications are received or a hiring decision has been made.
The Position
Health Information Coordinators store, maintain, retrieve, retain, and release health information for a comprehensive medical/clinical records system in compliance with applicable standards and licensing requirements, regulations, policies, and procedures.
Incumbents possess a degree of knowledge and proficiency sufficient to perform work independently with little or no additional training.
Brief Overview of Health Information Coordinator I:
This position will have primary responsibility for coordinating the systematic storage, maintenance, retrieval, retention and release of health information for a comprehensive medical/clinic records system in compliance with applicable standards and licensing requirements, policies and procedures. This position is located in a maximum security prison setting.
Brief overview of the Position:
Incumbents in this position will be coordinating storage, maintenance, retrieval, retention and release of health information and ensure efficient access and retrieval of date; repair and maintain compete medical and clinical records; create new records; file documents correctly; flag deficiencies; thin and purge records according to established policies; provide assistance and training to staff regarding records maintenance; prepare reports by researching sources for information ; compile statistics and summarize findings; display data for Administration/other agencies; must be able to prioritize tasks, estimate time frames, meet deadlines, plan and use available resources and coordinate work assignments with others; display a professional demeanor at all times when interacting with staff and inmates.
Working hours are 7:00 AM to 3:30 PM, Monday through Friday; hours are subject to change depending on the need of the agency. This position is located at Ely State Prison (ESP); Ely, Nevada 89301.
The State of Nevada is committed to Equal Employment Opportunity/Affirmative Action in recruitment of its employees and does not discriminate on the basis of race, color, national origin, religion or belief, age, disability, sex, sexual orientation, gender identity or expression, pregnancy, domestic partnership, genetic information (GINA), or compensation and/or wages. THIS RECRUITMENT MAY CLOSE PRIOR TO THE POSTED CLOSING DATE DEPENDING ON THE AMOUNT OF APPLICATIONS RECEIVED. APPLICANTS ARE ENCOURAGED TO APPLY AS SOON AS POSSIBLE.
To see full Class Specifications visit:
http://hr.nv.gov/Resources/ClassSpecs/ClassSpecifications-100/
To Qualify:
In order to be qualified, you must meet the following requirements:
Education and Experience (Minimum Qualifications)
Graduation from high school or equivalent, one semester-length course in basic medical terminology and two years of experience in the medical records department of an inpatient hospital, skilled nursing facility, mental health clinic, large multi-specialty medical practice, facility for individuals with intellectual or developmental disabilities or free standing clinic which included initiating and maintaining medical/clinical records; releasing information in accordance with established laws, rules and regulations; maintaining confidentiality; and working with staff, patients and the general public; OR one year of experience as a Health Information Coordinator Trainee in Nevada State service; OR an equivalent combination of education and experience as described above.
Special Requirements
A pre-employment criminal history check and fingerprinting are required. Persons offered employment in this position will be required to pay for these items.
A State of Nevada/FBI background check will be required of the selected applicant.
Some positions require certification as either a Registered Health Information Administrator (RHIA) or Registered Health Information Technician (RHIT) at the time of appointment or within one year of appointment. This requirement will be identified at the time of recruitment.
This position requires the ability to perform medical transcription, medical records abstraction, analysis, coding, indexing and/or scanning into the Electronic Medical Record (EMR).
The Examination
Application Evaluation Exam
The exam will consist of an application evaluation. It is essential that applications include detailed information with time frames regarding education and experience. The most qualified applicants will be contacted by the hiring agency for interview. The hiring agency may require specific skills related testing as part of the interviewing process.
INFORMATIONAL LINKS
For more information about state employment, visit the following:
Division of Human Resource Management: http://hr.nv.gov
Public Employees Retirement System: http://www.nvpers.org
Public Employees Benefits Program: http://pebp.state.nv.us
More Benefits Information: http://nvjobs.nv.gov/Applicants/EB
REFER A FRIEND
Help us reach qualified candidates! Refer a friend by clicking here:
Email
Direct Inquiries or Correspondence to:
Division of Human Resource Management Northern Nevada 209 East Musser Street, Room 101 Carson City, Nevada 89701-4204TDD for the Hearing Impaired (800) 326-6868
Division of Human Resource Management Southern Nevada 555 East Washington Avenue, Suite 1400 Las Vegas, Nevada 89101-1046TDD for the Hearing Impaired (800) 326-6868
To begin the application process, click on the Apply button. Click Cancel to return to the previous page.