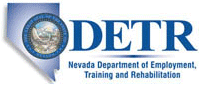 Job Information
State of Nevada
MAINTENANCE REPAIR WORKER 3 - SNAMHS

in

Nevada
MAINTENANCE REPAIR WORKER 3
APPROXIMATE ANNUAL SALARY -
$35,725.68 to
$52,032.96
PAY GRADE: 27
For more information on benefit and retirement programs, please see the sections below.
In order to receive consideration, applicants must indicate their availability for any work type, travel, and location requirements listed.
JOB INFORMATION
Work Type: Permanent, full time vacancies as they may occur
in this geographical location.
Department: Health and Human Services
Division: Public and Behavioral Health
Location: Las Vegas, Boulder City, Indian Springs, Jean, Henderson
Job Class Code:
09.486
RECRUITMENT INFORMATION
Announcement Number: 37449
Open to all qualified persons.
Posted
06/11/2019
Close Date:
06/25/2019
Recruiter:
ADRIAN
FOSTER
Phone: (702)486-2911
Email: adrian@admin.nv.gov
Applications accepted
for another 0 Days 19 Hrs 6 Mins
The Position
Maintenance Repair Workers perform semi-skilled work in the building and mechanical trades to repair, construct, and/or maintain buildings, facilities and equipment.-
Incumbents possess a degree of knowledge and proficiency sufficient to perform advanced-level work and may provide work direction and training to others.
Southern Nevada Adult Mental Health Services currently has a Maintenance Repair Worker III position available. Incumbent will perform semi-skilled work, including preventive maintenance and repair work in one or more building trades to include plumbing, electrical, carpentry, painting, welding, and HVACR. There are eight buildings at the Southern Nevada Adult Mental Health Services (SNAMHS) campus. Routine activities involve checking with operating or area personnel for system deficiencies. It also involves checking the condition of mechanical equipment and drive belts and making repairs as necessary as well as replacing air filters, cleaning coils, evaporator drain pans, and blowers.
The position requires the ability to read and understand maintenance related work orders, operation and maintenance manuals. It may also require working on rooftop equipment during peak seasonal weather conditions and lifting up to 50 lbs. Frequent and prolonged stretching and reaching from ladders may also be required. This is a full-time position with standard work schedule of Monday - Friday, 6:00 am - 3:00 pm, with overtime after 40 hours per week.
This job description is not intended to be all-inclusive. The incumbent may perform other related duties as required to meet the ongoing needs of the departments served. THIS RECRUITMENT MAY CLOSE AT ANY TIME BASED ON THE AMOUNT OF APPLICATIONS RECEIVED. QUALIFIED APPLICANTS ARE ENCOURAGED TO APPLY AS SOON AS POSSIBLE.
* THIS RECRUITMENT MAY CLOSE AT ANY TIME BASED ON THE AMOUNT OF APPLICATIONS RECEIVED. QUALIFIED APPLICANTS ARE ENCOURAGED TO APPLY AS SOON AS POSSIBLE. *
To see full Class Specifications visit:
http://hr.nv.gov/Resources/ClassSpecs/ClassSpecifications-90/
To Qualify:
In order to be qualified, you must meet the following requirements:
Education and Experience (Minimum Qualifications)
Two years of experience performing semi-skilled work in a relevant building and/or mechanical trade; OR one year of experience as a Maintenance Repair Worker II in Nevada State service; OR an equivalent combination of education and experience.
Special Requirements
A pre-employment criminal history check and fingerprinting are required. Persons offered employment in this position will be required to pay for these items.
The Examination
Application Evaluation Exam
The exam will consist of an application evaluation. It is essential that applications include detailed information with time frames regarding education and experience. The most qualified applicants will be contacted by the hiring agency for interview. The hiring agency may require specific skills related testing as part of the interviewing process.
INFORMATIONAL LINKS
For more information about state employment, visit the following:
Division of Human Resource Management: http://hr.nv.gov
Public Employees Retirement System: http://www.nvpers.org
Public Employees Benefits Program: http://pebp.state.nv.us
More Benefits Information: http://nvjobs.nv.gov/Applicants/EB
REFER A FRIEND
Help us reach qualified candidates! Refer a friend by clicking here:
Email
Direct Inquiries or Correspondence to:
Division of Human Resource Management Northern Nevada 209 East Musser Street, Room 101 Carson City, Nevada 89701-4204TDD for the Hearing Impaired (800) 326-6868
Division of Human Resource Management Southern Nevada 555 East Washington Avenue, Suite 1400 Las Vegas, Nevada 89101-1046TDD for the Hearing Impaired (800) 326-6868
To begin the application process, click on the Apply button. Click Cancel to return to the previous page.