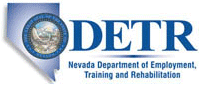 Job Information
State of Nevada

PERSONNEL OFFICER 1

in

Nevada
PERSONNEL OFFICER 1
APPROXIMATE ANNUAL SALARY -
$53,598.96 to
$79,719.84
PAY GRADE: 36
For more information on benefit and retirement programs, please see the sections below.
In order to receive consideration, applicants must indicate their availability for any work type, travel, and location requirements listed.
JOB INFORMATION
Work Type: Permanent, full time vacancies as they may occur
in this geographical location.
Department: Administration
Division: Human Resource Management
Location: Carson, Minden, Gardnerville, Genoa
Job Class Code:
07.522
RECRUITMENT INFORMATION
Announcement Number: 39868
Open to all qualified persons.
Posted
02/24/2020
Close Date:
04/17/2020
Recruiter:
ROSANA
WOOMER
Phone: (775)684-0132
Email: rwoomer@admin.nv.gov
Applications accepted
for another 12 Days 1 Hrs 23 Mins
The Position
Personnel Officer's plan, organize and administer personnel services such as employee relations, selection, training and payroll in an assigned agency.
Incumbents function as first-line supervisors who train, supervise and evaluate the performance of assigned staff; assign and review work; and initiate disciplinary action.
Agency HR Services (AHRS) invites you to join their exciting, innovative and fast-paced human resources team as a Personnel Officer 1. AHRS, within the Division of Human Resource Management, serves multiple state agencies including Departments of Administration, Tourism and Cultural Affairs, Agriculture, Education, Taxation and Business and Industry. The incumbent is tasked with providing daily supervision and leadership to AHRS staff. Duties include overseeing the daily operations including delegation of personnel action processing tasks; monitoring recruitment and hiring activities for agencies served by AHRS; providing guidance to staff regarding state regulation and policy; the application of HR practices; and providing back-up support to the Personnel Officer II and III, as necessary. The selected candidate will consult with directors, administrators, managers, supervisors and legal counsel regarding employee relations such as performance, evaluations, attendance, leave, grievances, alcohol and drug testing and other workplace concerns, to include conducting and overseeing employee action internal investigations. The incumbent is also responsible for preparing statistical reports, developing policy and assisting agencies with employee compensation requests. The State of Nevada is committed to Equal Employment Opportunity/Affirmative Action in recruitment of its employees and does not discriminate on the basis of race, color, national origin, religion or belief, age, disability, sex, sexual orientation, gender identity or expression, pregnancy, domestic partnership, genetic information (GINA), or compensation and/or wages.
THIS RECRUITMENT MAY CLOSE AT ANY TIME BASED ON THE AMOUNT OF APPLICATIONS RECEIVED. QUALIFIED APPLICANTS ARE ENCOURAGED TO APPLY AS SOON AS POSSIBLE.
To see full Class Specifications visit:
http://hr.nv.gov/Resources/ClassSpecs/ClassSpecifications-70/
To Qualify:
In order to be qualified, you must meet the following requirements:
Education and Experience (Minimum Qualifications)
Graduation from an accredited four year college or university in personnel management, business administration, public administration or related area and three years of progressively responsible professional personnel management experience; OR an equivalent combination of education and experience
Special Requirements
A pre-employment criminal history check and fingerprinting are required.
Requires a valid driver's license or evidence of equivalent mobility at the time of appointment and for continuing employment.
The Examination
If there are five or fewer qualified applicants, the exam will consist of an application evaluation. (This statement does not apply for Until Recruitment Needs are Satisfied (URS) announcements).
PERSONNEL OFFICER 1 (07.522) Training and Experience Exam
The exam will consist of a rating of training and experience weighted 100%. It is essential that applications include extensively detailed information with time frames regarding education and experience. Your score will be based on the information provided in your application and your responses to the questions asked below. If there are several parts to a question, answer each part separately. Along with each answer, identify the position(s) and/or training (as described in your application) where you gained the background asked for in the question. Absence of experience/training asked for in a question is not necessarily disqualifying. Failure to answer the questions will result in a score based solely on the application.
Those applicants deemed amongst the most qualified will be contacted directly by the hiring agency for interview.
1) Describe your experience, including the number of years, in supervision of professional staff.
2) Describe your experience, including the number of years, in employee and labor relations in the following: 1) interpretation and application of laws and regulations such as NRS 281 and 284, FLSA, FMLA, ADA and EEO, 2) responding to employee grievance issues through negotiation with employees, employer representatives and agency management, 3) providing consultation to agency supervisory and top management staff, 4) respond and justify employment actions before various hearing bodies (e.g., Personnel Commission, EMC, Hearing Officers, NERC, etc).
3) Describe your experience in planning for recruitment and retention.
4) Describe your experience in the development and communication of personnel policies and procedures.
5) Describe your experience supervising payroll operations.
INFORMATIONAL LINKS
For more information about state employment, visit the following:
Division of Human Resource Management: http://hr.nv.gov
Public Employees Retirement System: http://www.nvpers.org
Public Employees Benefits Program: http://pebp.state.nv.us
More Benefits Information: http://nvjobs.nv.gov/Applicants/EB
REFER A FRIEND
Help us reach qualified candidates! Refer a friend by clicking here:
Email
Direct Inquiries or Correspondence to:
Division of Human Resource Management Northern Nevada 209 East Musser Street, Room 101 Carson City, Nevada 89701-4204TDD for the Hearing Impaired (800) 326-6868
Division of Human Resource Management Southern Nevada 555 East Washington Avenue, Suite 1400 Las Vegas, Nevada 89101-1046TDD for the Hearing Impaired (800) 326-6868
To begin the application process, click on the Apply button. Click Cancel to return to the previous page.