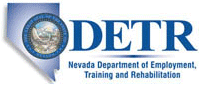 Job Information
State of Nevada

PSYCHIATRIC NURSE 1

in

Nevada
PSYCHIATRIC NURSE 1
APPROXIMATE ANNUAL SALARY -
$55,958.40 to
$83,394.72
PAY GRADE: 37
For more information on benefit and retirement programs, please see the sections below.
In order to receive consideration, applicants must indicate their availability for any work type, travel, and location requirements listed.
JOB INFORMATION
Work Type: Permanent, full time vacancies as they may occur
in this geographical location.
Department: Health and Human Services (http://dhhs.nv.gov/)
Division: Public and Behavioral Health
Location: Reno, Sparks
Job Class Code:
10.309
RECRUITMENT INFORMATION
Announcement Number: 41610
Open to all qualified persons.
Posted
01/12/2021
Close Date:
01/26/2021
Recruiter:
TONYA
SIEBEN
Phone: (775)684-2213
Email: t.sieben@dhhs.nv.gov
Applications accepted
for another 3 Days 11 Hrs 18 Mins
The Position
Psychiatric Nurses provide professional nursing care to individuals with developmental delays, developmental disabilities, intellectual disabilities or social, emotional and/or behavioral disorders, in an institution or out-patient setting in accordance with the authorized scope of practice specified in the Nurse Practice Act.
Incumbents perform in a trainee capacity and acquire the knowledge, skills and abilities required in this occupation. OR Incumbents perform basic tasks or elements of the job not requiring the additional knowledge, skills and abilities to perform at the next level in the series.
Northern Nevada Adult Mental Health Services (NNAMHS) is recruiting for a Psychiatric Nurse 1 at Dini Townsend Hospital, a 24-hour hour facility in Sparks, providing a combination of inpatient and outpatient services for psychiatric patients. This recruitment may be used to underfill a Psychiatric Nurse 2 position. Advancement to the next level in the series may occur after meeting the minimum qualifications, satisfactory performance, and with endorsement of the appointing authority. Incumbents are responsible for providing professional nursing care to mentally ill individuals; identifying patient care requirements; preparing nursing assessments and treatment plans; participating as an integral member of the treatment team; administering medication; designing and delivering educational programming; and assuming responsibility for patient health and well-being.
Dini Townsend Hospital is held to Joint Commission standards of operation. Incumbent must be capable and willing to work any regularly assigned shift, including night shift. The State of Nevada provides an excellent benefits package that includes health, dental, and vision insurance, participation in the Public Employees Retirement System (PERS), yearly accrual of annual leave and sick leave, plus 11 paid holidays. The State of Nevada is committed to Equal Employment Opportunity/Affirmative Action in recruitment of its employees and does not discriminate on the basis of race, color, national origin, religion or belief, age, disability, sex, sexual orientation, gender identity or expression, pregnancy, domestic partnership, genetic information (GINA), or compensation and/or wages.
To see full Class Specifications visit:
http://hr.nv.gov/Resources/ClassSpecs/ClassSpecifications-100/
To Qualify:
In order to be qualified, you must meet the following requirements:
Education and Experience (Minimum Qualifications)
Current license to practice as a Registered Nurse and one year of professional nursing experience; OR one year of experience as a Registered Nurse I in Nevada State service caring for individuals with mental illness, developmental disabilities or intellectual disabilities; OR an equivalent combination of education and experience as described above.
Special Notes
A bachelor's degree in nursing is equivalent to a diploma or associate's degree in nursing and one year of experience.
Out of state applicants must have a temporary license as a Registered Nurse issued by the Nevada State Board of Nursing at the time of appointment and must obtain permanent licensure as a Registered Nurse issued by the Nevada State Board of Nursing as a condition of continuing employment.
Special Requirements
CPR certification is required at the time of appointment and as a condition of continuing employment.
A valid driver's license is required at the time of appointment and as a condition of continuing employment.
A pre-employment criminal history check and fingerprinting are required. Persons offered employment in this position will be required to pay for these items.
The Examination
Application Evaluation Exam
The exam will consist of an application evaluation. It is essential that applications include detailed information with time frames regarding education and experience. The most qualified applicants will be contacted by the hiring agency for interview. The hiring agency may require specific skills related testing as part of the interviewing process.
INFORMATIONAL LINKS
For more information about state employment, visit the following:
Division of Human Resource Management: http://hr.nv.gov
Public Employees Retirement System: http://www.nvpers.org
Public Employees Benefits Program: http://pebp.state.nv.us
More Benefits Information: http://nvjobs.nv.gov/Applicants/EB
REFER A FRIEND
Help us reach qualified candidates! Refer a friend by clicking here:
Email (mailto:?subject=Check out this State of Nevada Job Announcement&body=I thought you might be interested in this job opportunity with the State of Nevada. Check it out here: https://nvapps.state.nv.us/NEATS/Recruiting/ViewAnnouncement.aep?recruitmentId=41610)
Direct Inquiries or Correspondence to:
Division of Human Resource Management Northern Nevada 209 East Musser Street, Room 101 Carson City, Nevada 89701-4204TDD for the Hearing Impaired (800) 326-6868
Division of Human Resource Management Southern Nevada 555 East Washington Avenue, Suite 1400 Las Vegas, Nevada 89101-1046TDD for the Hearing Impaired (800) 326-6868
To begin the application process, click on the Apply button. Click Cancel to return to the previous page.