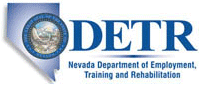 Job Information
State of Nevada

SEASONAL FIREFIGHTER 1 - Carson, Elko, Las Vegas, and Winnemucca

in

Nevada
SEASONAL FIREFIGHTER 1
Carson, Elko, Las Vegas, and Winnemucca
APPROXIMATE ANNUAL SALARY -
$35,328.96 to
$51,281.28
PAY GRADE: 26
For more information on benefit and retirement programs, please see the sections below.
In order to receive consideration, applicants must indicate their availability for any work type, travel, and location requirements listed.
JOB INFORMATION
Work Type: Intermittent vacancies as they may occur
Statewide.
Department: Conservation and Natural Resources (http://dcnr.nv.gov/)
Division: Division of Forestry
Job Class Code:
01.831
RECRUITMENT INFORMATION
Announcement Number: 41621
Open to all qualified persons.
Posted
01/07/2021
Recruiter:
JONI
ABRAHAM
Phone: (702)486-2900
Email: jabraham@admin.nv.gov
Applications accepted
until recruitment needs are satisfied
** Qualified individuals are encouraged to apply immediately. Lists of eligible candidates will be established and hiring may occur early in the recruiting process. Recruitment will close without notice when a sufficient number of applications are received or a hiring decision has been made.
The Position
Seasonal Firefighters assist in wildland and structural fire suppression, fire prevention and education, medical and hazardous materials emergencies, presuppression, equipment and facility maintenance, and forestry and fire law enforcement activities.
Incumbents perform in a trainee capacity and acquire the knowledge, skills and abilities required in this occupation. The Division of Forestry's mission is to provide professional natural resource and wildland fire management services to enhance, conserve and protect forest, rangeland and watershed values, endangered plants and other native flora.
The incumbents are required to pass a work capacity test which consists of a three (3) mile walk, carrying forty-five (45) pounds in less than forty-five (45) minutes.
Seasonal Firefighter positions are located in Carson, Elko, Las Vegas, and Winnemucca. When applying for this recruitment, you will be asked to answer a "Pre-screening" question that indicates your willingness to accept employment for any or all of these areas above. Only applicants willing to accept employment in one or all of these geographical locations will be considered for this recruitment. The State of Nevada is committed to Equal Employment Opportunity/Affirmative Action in recruitment of its employees and does not discriminate on the basis of race, color, national origin, religion or belief, age, disability, sex, sexual orientation, gender identity or expression, pregnancy, domestic partnership, genetic information (GINA), or compensation and/or wages.
THIS RECRUITMENT MAY CLOSE AT ANY TIME BASED ON THE AMOUNT OF APPLICATIONS RECEIVED. QUALIFIED APPLICANTS ARE ENCOURAGED TO APPLY AS SOON AS POSSIBLE.
To see full Class Specifications visit:
http://hr.nv.gov/Resources/ClassSpecs/ClassSpecifications-10/
To Qualify:
In order to be qualified, you must meet the following requirements:
Education and Experience (Minimum Qualifications)
Graduation from high school or equivalent education and one year of construction, logging, ranching, forestry or natural resource conservation experience which included the use of various power and hand tools.
Special Requirements
Pursuant to NRS 284.4066, all positions in this series have been identified as affecting public safety. Persons offered employment in this class must submit to a pre-employment screening for controlled substances.
A valid driver's license or evidence of equivalent mobility is required at the time of appointment and as a condition of continuing employment.
Applicants may be required to pass a medical examination and physical agility test prior to appointment and for continuing employment
Additional Position Criteria
Seasonal Firefighter positions are located in Carson, Elko, Las Vegas, and Winnemucca.
The Examination
Application Evaluation Exam
The exam will consist of an application evaluation. It is essential that applications include detailed information with time frames regarding education and experience. The most qualified applicants will be contacted by the hiring agency for interview. The hiring agency may require specific skills related testing as part of the interviewing process.
INFORMATIONAL LINKS
For more information about state employment, visit the following:
Division of Human Resource Management: http://hr.nv.gov
Public Employees Retirement System: http://www.nvpers.org
Public Employees Benefits Program: http://pebp.state.nv.us
More Benefits Information: http://nvjobs.nv.gov/Applicants/EB
REFER A FRIEND
Help us reach qualified candidates! Refer a friend by clicking here:
Email
Direct Inquiries or Correspondence to:
Division of Human Resource Management Northern Nevada 209 East Musser Street, Room 101 Carson City, Nevada 89701-4204TDD for the Hearing Impaired (800) 326-6868
Division of Human Resource Management Southern Nevada 555 East Washington Avenue, Suite 1400 Las Vegas, Nevada 89101-1046TDD for the Hearing Impaired (800) 326-6868
To begin the application process, click on the Apply button. Click Cancel to return to the previous page.