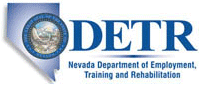 Job Information
State of Nevada

SUPPLY TECHNICIAN 3 - Ely State Prison

in

Nevada
SUPPLY TECHNICIAN 3
APPROXIMATE ANNUAL SALARY -
$39,943.44 to
$58,380.48
PAY GRADE: 29
For more information on benefit and retirement programs, please see the sections below.
In order to receive consideration, applicants must indicate their availability for any work type, travel, and location requirements listed.
JOB INFORMATION
Work Type: Permanent, full time vacancies as they may occur
in this geographical location.
Department: Corrections
Division: Rural
Location: Ely
Job Class Code:
02.819
RECRUITMENT INFORMATION
Announcement Number: 40843
Open to all qualified persons.
Posted
10/02/2020
Recruiter:
DARRELL
MORLAN
Phone: (775)684-0126
Email: darrell.morlan@admin.nv.gov
Applications accepted
until recruitment needs are satisfied
** Qualified individuals are encouraged to apply immediately. Lists of eligible candidates will be established and hiring may occur early in the recruiting process. Recruitment will close without notice when a sufficient number of applications are received or a hiring decision has been made.
The Position
Supply Technicians participate in the procurement, receipt, storage, issuing, shipment, property control, inventory, and recordkeeping for a wide variety of assets to include, but not limited to, the following: property, equipment, services, food, forms, parts and supplies.
Incumbents function as first-line supervisors who train, supervise and evaluate the performance of assigned staff; assign and review work; and initiate disciplinary action.
The Supply Tech III works under the supervision of the Administrative Services Officer and will supervise the warehouse operations of the facility, warehouse staff and assigned inmates workers. The incumbent will complete Performance Evaluation and Work Performance Standards on all employees assigned to the warehouse; ensure compliance with statutes, regulations and policies; project annual needs and develop into quarterly order cycles, ensuring continuum of product availability at all times; initiate Store's requisitions for all Warehouse purchases; contacting vendors; coordinate food purchases with the Food Service Manager to meet needs; complete quarterly or monthly food orders; receive and accept deliveries of supplies and equipment from vendors; set routine schedules and deliveries to all departments and camps; check daily at the beginning and end of shift warehouse entries and doors are secure; and observe terms of safety of self, others, and care of Department property, equipment, and vehicles. This position requires working directly with inmates.
The State of Nevada is committed to Equal Employment Opportunity/Affirmative Action in recruitment of its employees and does not discriminate on the basis of race, color, national origin, religion or belief, age, disability, sex, sexual orientation, gender identity or expression, pregnancy, domestic partnership, genetic information (GINA), or compensation and/or wages.
To see full Class Specifications visit:
http://hr.nv.gov/Resources/ClassSpecs/ClassSpecifications-20/
To Qualify:
In order to be qualified, you must meet the following requirements:
Education and Experience (Minimum Qualifications)
Graduation from high school or equivalent education and four years of progressively responsible purchasing or warehouse experience which included maintaining inventory records, shipping and receiving materials and equipment, inventory storage and handling, and purchasing a variety of supplies, equipment and materials, one year of which included responsibility for establishing inventory and reorder levels; negotiating price, terms and delivery date for items purchased; and interpreting and applying rules, regulations and laws to ensure compliance with fire, safety and health standards; OR one year of experience as a Supply Technician II in Nevada State service; OR an equivalent combination of education and experience as described above.
Special Requirements
A pre-employment criminal history check and fingerprinting are required. Persons offered employment in this position will be required to pay for these items.
A State of Nevada/FBI background check will be required of the selected applicant.
A valid driver's license is required at the time of appointment and as a condition of continued employment.
Additional Position Criteria
This position is located in Ely.
The Examination
If there are five or fewer qualified applicants, the exam will consist of an application evaluation. (This statement does not apply for Until Recruitment Needs are Satisfied (URS) announcements).
SUPPLY TECHNICIAN 3 (02.819) Training and Experience Exam
The exam will consist of a rating of training and experience weighted 100%. It is essential that applications include extensively detailed information with time frames regarding education and experience. Your score will be based on the information provided in your application and your responses to the questions asked below. If there are several parts to a question, answer each part separately. Along with each answer, identify the position(s) and/or training (as described in your application) where you gained the background asked for in the question. Absence of experience/training asked for in a question is not necessarily disqualifying. Failure to answer the questions will result in a score based solely on the application.
Qualified applicants will be contacted by the hiring agency for interview.
1) Describe your purchasing/ordering experience for a wide variety of items.
2) Describe your responsibility for inventory of a wide range of supplies and equipment.
3) Describe your experience with shipping and receiving for a large operation or department.
4) Describe your experience negotiating price, terms and delivery dates.
5) Describe your experience interpreting federal rules and State purchasing and property inventory laws, rules and regulations.
6) Describe your supervisory experience to include development of work performance standards, evaluations, etc.
INFORMATIONAL LINKS
For more information about state employment, visit the following:
Division of Human Resource Management: http://hr.nv.gov
Public Employees Retirement System: http://www.nvpers.org
Public Employees Benefits Program: http://pebp.state.nv.us
More Benefits Information: http://nvjobs.nv.gov/Applicants/EB
REFER A FRIEND
Help us reach qualified candidates! Refer a friend by clicking here:
Email
Direct Inquiries or Correspondence to:
Division of Human Resource Management Northern Nevada 209 East Musser Street, Room 101 Carson City, Nevada 89701-4204TDD for the Hearing Impaired (800) 326-6868
Division of Human Resource Management Southern Nevada 555 East Washington Avenue, Suite 1400 Las Vegas, Nevada 89101-1046TDD for the Hearing Impaired (800) 326-6868
To begin the application process, click on the Apply button. Click Cancel to return to the previous page.