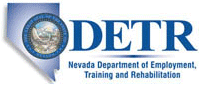 Job Information
The Salvation Army

Program Secretary

in

North Las Vegas

,

Nevada
Requisition Number
21-0047
Post Date
1/7/2021
Title
Program Secretary
Posted Salary
$14.00
City
North Las Vegas
State
NV
Description
JOB TITLE: PROGRAM SECRETARY
DEPARTMENT: PROGRAM
STATUS: PART TIME
IMMEDIATE SUPERVISOR: REHABILITATION MANAGER
THE SALVATION ARMY MISSION STATEMENT: The Salvation Army, an international movement, is an evangelical part of the universal Christian Church.
Its message is based on the Bible. Its ministry is motivated by the love of God. Its mission is to preach the Gospel of Jesus Christ and to meet human needs in His name without discrimination.
QUALIFICATIONS:
• High school graduate or equivalent.
• Able to operate basic office machines including typewriter, computer, calculator, photocopier, time clock and telephone.
• Knowledge of Microsoft Office programs, MSWord, Excel, and Access with ability to learn additional software as appropriate.
• Ability to spell correctly and edit correspondence for correct grammar and usage of the English language.
• Ability to track on multiple tasks efficiently, completing each in a professional and timely fashion.
• Professional judgment and integrity in holding in confidence all information pertaining to beneficiaries, families and co-workers.
• Commitment to support and apply the philosophy and goals of The Salvation Army Adult Rehabilitation Center Program and the ARC Mission Statement.
• No evidence of existing chemical dependency.
• If in recovery, shall be free of and have had at least one year free of any chemical abuse or dependency.
PHYSICAL REQUIREMENTS:
• Ability to sit, walk, stand, bend, squat, climb, kneel, and twist on an intermittent or continuous basis.
• Ability to grasp, push, pull objects such as files, file cabinet drawers, and other office equipment.
• Ability to communicate clearly on the telephone.
• Ability to lift up to 30 lbs
• Ability to perform various repetitive motion tasks
ESSENTIAL JOB DUTIES:
Perform a variety of clerical work for Rehabilitation Services staff including typing and mailing of correspondence. Greet visitors, beneficiaries and staff courteously and direct them appropriately. Answers telephone, take messages for Rehabilitation Services staff, answer basic questions about Program, schedule appointments for Director and make telephone calls as assigned. Routes mail and other correspondence to appropriate personnel.

Processes new beneficiary applications. Assist intake counselors by checking BTS and Megan's Law, taking photos for badges, and supervising observed urines for applicants of the same gender when necessary.

Prepare and maintain all beneficiary files including regular update of computer databases on beneficiaries. Ensures security of beneficiary files and maintains a log of all files checked out for use by staff or interns. Initial set up
Program Secretary - Job Description 2011-01.doc Page 2 of 2
includes preparing envelopes for beneficiary's property sheet for the Residence desk as well as beneficiary case cards for each beneficiary.
Maintain Transitional Housing files and compile weekly reports.

Process discharge summaries and forward data to appropriate agencies and/or individuals.

Maintain record and data reporting systems.

Operate and maintain office equipment in proper working order. Prepare work orders, supply orders, requests for service, etc. as needed or requested for Rehabilitation Manager approval in a timely manner.

Maintain organization chart and various manuals used by the Rehabilitation Services Department

Prepare and maintain lists for scheduled activities and personnel as needed including Gratuity Lists, Group Rosters, Counseling schedules, passes etc. as delegated and required.

Assemble and prepare all necessary documents for Weekly Case Conference, prepare agenda for case conference and prepare conference minutes. Attend and take minutes of all Case Conference and Rehabilitation Services Staff meetings. Attend other meetings as requested. Maintain up-to-date conference minutes.

Prepare all reports as required by the Rehabilitation Manager and the Administrator. Assist with program research projects as assigned.

Supervise receptionist and Program Office clerical interns. Manage counseling intern files.

Serve as a role model for all beneficiaries in regard to behavior in beneficiary care areas.

Assure that safety measures are established and maintained consistent with ARC policy and governmental regulations.

Maintain confidentiality in accordance with established policies and laws in order to help maintain the integrity of the total program.

Overtime. Any and all overtime must have the written approval of the supervisor, Administrator or his designee. His initials must appear on the timecard besides the overtime hours.

Perform other duties as assigned by the Rehabilitation Manager or the ARC Administrator.
By signing and dating the following, I am agreeing to the Duties and Responsibilities as described here.
Employee's Signature Date
Witness Signature Date
REV: 01/11
Requirements
• Ability to sit, walk, stand, bend, squat, climb, kneel, and twist on an intermittent or continuous basis.
• Ability to grasp, push, pull objects such as files, file cabinet drawers, and other office equipment.
• Ability to communicate clearly on the telephone.
• Ability to lift up to 30 lbs
• Ability to perform various repetitive motion tasks
Apply On-line