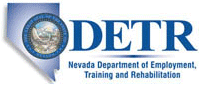 Job Information
Mission Support and Test Services, LLC

Project Engineer - Principal Engineer

in

North Las Vegas

,

Nevada
Qualifications
Due to the nature of our work, US Citizenship is required for all positions.
Bachelor's degree in an engineering program accredited by the Accreditation Board for Engineering and Technology (ABET), plus at least 9 years' relevant experience.

Must possess planning and organizing skills and initiative.

Demonstrated skill to establish and maintain strong and effective customer relations and to anticipate change and adjust promptly and effectively.

Must possess excellent oral and written communications skills in order to effectively interface with all levels of the organization and conduct oral presentations to senior managers, committees, or large gatherings as necessary.

Must treat all information and data within the scope of the position with appropriate confidentiality and security.

Pre-placement physical examination, which includes a drug screen, is required. MSTS maintains a substance abuse policy that includes random drug testing.

Must possess a valid driver's license.
Eligibility Requirements – To obtain a clearance, an individual must be a U.S. citizen at least 18 years of age. Reference DOE Order 472.2, "Personnel Security."
Department of Energy Q Clearance (position will be cleared to this level). Reviews and tests for the absence of any illegal drug as defined in 10 CFR Part 707.4, "Workplace Substance Abuse Programs at DOE Sites," will be conducted. Applicant selected will be subject to a Federal background investigation, and subsequent reinvestigations, and must meet the eligibility requirements for access to classified matter. Successful completion of a counterintelligence evaluation, which may include a counterintelligence-scope polygraph examination, may also be required. Reference 10 CFR Part 709, "Counterintelligence Evaluation Program.
Eligibility Requirements – To obtain a clearance, an individual must be a U.S. citizen at least 18 years of age. Reference DOE Order 472.2, "Personnel Security."Position requires access to and understanding of weapons programs activities including classified aspects of safety, security and mission operations.
MSTS is an Equal Opportunity/Affirmative Action Employer. All qualified applicants will receive consideration for employment without regard to race, color, religion, sex, sexual orientation, gender identity, national origin, disability, veteran status or other characteristics protected by law. MSTS is a background screening, drug-free workplace.
Responsibilities
Principal Engineer for vital national security projects at the Nevada National Security Site (NNSS). The Principal Engineer requires adequate technical understanding in order to work safely and competently with experiments involving explosives, diagnostics, nuclear materials, and other possible hazards. The Principal Engineer will report to the Test and Experimentation's Mission Readiness Division and have the initial responsibility for preparing and fielding high hazard experiments at the NNSS at the Big Explosion Experiment Facility (BEEF) and Baker explosive assembly site. The specific job tasks include:
Work with MSTS Program Integration, NNSA Mission Programs Directorate, and federal partners to develop the requirements, budget, work breakdown structures, cost estimates, and deliverables for the project.
Key Responsibilities:
Develop an Integrated Project Team that includes functional support representatives from across MSTS directorates that are needed to execute the experiments safely, securely, and compliantly.

Serve as an integrator of work to ensure MSTS and National Weapons Laboratories (NWL) are communicating effectively and working together efficiently to execute the project. Effective integration may require frequent travel to the NWL.

Establish a project budget and schedule using MSTS's Project Controls Reporting System. ThePrincipal Engineerwill be assigned a Project Controls Specialist to assist in the budget and schedule development.

Establish and monitor project performance (e.g., Cost and Schedule Performance, Deliverable Status, etc.) using MSTS's Earned Value Management Systems.

Develop Project Execution Plans and test plans to manage experimental activities across several MSTS directorates.

Demonstrate environment, safety, health, and quality leadership. Ensure the project authorization basis is developed for the project and facility. Implement all applicable environment, safety, health, and quality requirements; emphasize the safety of each employee, and the protection of equipment and property in area of responsibility.

Execute the project. Take immediate action to correct reported or observed unacceptable environment, safety, health and quality conditions and/or behaviors. During execution of the project, frequent trips to the NNSS will be required to ensure work and research objectives are being met.

Assure that appropriate procedures, training, equipment, warnings, and tools are provided to employees to permit work to be performed safely.

Provide frequent status reports as required to communicate emerging issues and project successes with division management and MSTS Program Integration.

Prepare and present monthly project status reports to MSTS program management.

Promote and actively participate in MSTS Beyond Zero safety concept.

Demonstrate continuous improvement by documentation of lessons learned or participating in improvement initiatives.

Closeout the project upon completion and prepare for future assignments.
Overview
If you're looking for an interesting, fulfilling career, you've come to the right place!
At Mission Support and Test Services, LLC (MSTS), we're a dynamic team of employees who manage and operate the Nevada National Security Site (NNSS), formerly known as the Nevada Test Site. A premier outdoor, indoor and underground national laboratory for unique, high-level experiments, the NNSS has offices across the country, including Southern Nevada; Santa Barbara and Livermore, California; Washington, D.C.; and Albuquerque and Los Alamos, New Mexico. We're dedicated to working together as a team to keep our nation safe. Join us!
MSTS is a limited liability company consisting of Honeywell International Inc. (Honeywell), Jacobs Engineering Group Inc. (Jacobs), and HII Nuclear Inc.
Job ID2019-2331
of Openings1
CategoryEngineering
TypeFull-Time
Location : CityNorth Las Vegas
Location : State/Province (Full Name)Nevada