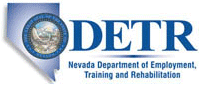 Job Information
Mission Support and Test Services, LLC

Senior Principal Scientist

in

North Las Vegas

,

Nevada
Qualifications
Bachelor's degree in calculus-based (STEM) field, plus at least 14 years' relevant experience.

Prefer more than 20 years of experience on pulse power systems.

An understanding of high energy, pulsed x-ray radiographic sources above 1 MeV

Capable of creating new scientific knowledge and technological solutions, which cross-disparate disciplines.

Significant experience with product development, especially from design phase through full product testing.

Recognized as having a full command of the most advanced scientific theories, principles and policy.

Understanding of how radiation is generated from x-ray and neutron sources.

Significant knowledge on how high voltage, high current and radio frequency systems interact with each other.

Demonstrated experience leading teams to success with strict budgets and schedules.

Demonstrates expertise in entrepreneurial and business aspects of science and technology.

Able to develop plans for solving the most difficult problems.

Pre-placement physical examination, which includes a drug screen, is required. MSTS maintains a substance abuse policy that includes random drug testing.

Department of Energy Q Clearance (position will be cleared to this level). Reviews and tests for the absence of any illegal drug as defined in 10 CFR Part 707.4, "Workplace Substance Abuse Programs at DOE Sites," will be conducted. Applicant selected will be subject to a Federal background investigation, and subsequent reinvestigations, and must meet the eligibility requirements for access to classified matter. Successful completion of a counterintelligence evaluation, which may include a counterintelligence-scope polygraph examination, may also be required. Reference 10 CFR Part 709, "Counterintelligence Evaluation Program. Eligibility Requirements – To obtain a clearance, an individual must be a U.S. citizen at least 18 years of age. Reference DOE Order 472.2, "Personnel Security."
MSTS is an Equal Opportunity/Affirmative Action Employer. All qualified applicants will receive consideration for employment without regard to race, color, religion, sex, sexual orientation, gender identity, national origin, disability, veteran status or other characteristics protected by law. MSTS is a background screening, drug-free workplace.
Responsibilities
The candidate will serve as the lead in the design effort for select-pulsed powered systems to support National Nuclear Security Administration (NNSA) missions, and be a key participant in electronics design work, root cause failure analysis, and general diagnostic support for high energy x-ray sources and/or neutron generators for the Nevada National Security Site (NNSS).
Key Responsibilities
Devises solutions that are comprehensive in all aspects and exhaustive at all levels, including cross- disciplinary approaches and applications.

Devises and develops solutions and approaches to technical, scientific and operational needs.

Develops new initiatives for additional scopes of work.

Participates in business development by defining customer needs, developing proposals and planning projects that will produce results meeting customer needs.

Works with customer personnel to ensure their needs are clearly defined and to meet customer objectives.

Ensures team's processes and deliverables comply with laws, codes, orders, and MSTS policies and procedures.

Provides guidance to senior management regarding strategic development opportunities using MSTS technologies and capabilities.

In addition to fulfilling basic ESH&Q obligations
Overview
If you're looking for an interesting, fulfilling career, you've come to the right place!
At Mission Support and Test Services, LLC (MSTS), we're a dynamic team of employees who manage and operate the Nevada National Security Site (NNSS), formerly known as the Nevada Test Site. A premier outdoor, indoor and underground national laboratory for unique, high-level experiments, the NNSS has offices across the country, including Southern Nevada; Santa Barbara and Livermore, California; Washington, D.C.; and Albuquerque and Los Alamos, New Mexico. We're dedicated to working together as a team to keep our nation safe. Join us!
MSTS is a limited liability company consisting of Honeywell International Inc. (Honeywell), Jacobs Engineering Group Inc. (Jacobs), and HII Nuclear Inc.
Job ID2018-1866
of Openings1
CategorySciences
TypeFull-Time
Location : CityNorth Las Vegas
Location : State/Province (Full Name)Nevada