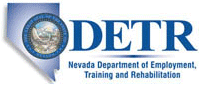 Job Information
Army National Guard Units

SURFACE MAINTENANCE MECHANIC INSPECTOR

in

North Las Vegas

,

Nevada
Summary
This position is for a Surface Maintenance Mechanic Inspector, PD# D1285000, part of the Nevada Army National Guard. This position is located in the Joint Forces Headquarters-State, Surface Maintenance Facility. The purpose is to serve as an inspector of surface maintenance equipment to ensure that physical and operating characteristics are within acceptable standards and specifications. Duties involve complex inspection work that requires a variety of inspection processes and techniques.
Responsibilities
(1) Inspects a large variety of heavy-duty mobile equipment (i.e., combat, tactical, etc.) and automotive vehicles (i.e., attack tanks, large cranes, tank retrievers, fire trucks, bridge transporters, armored vehicle launched bridges, bulldozers, road graders, crawler tractors, power shovels, self propelled earth compacting equipment, self propelled artillery, etc.). May also inspect heavy artillery, small arms, powered support and other equipment or components of equal or lesser complexity. May assist higher-graded inspectors to perform inspections on equipment repairs.
(2) Inspects complex, interrelated mechanical, hydraulic, pneumatic, electronic and electrical systems, equipment and their components while in operation or in a standby condition. Inspects and performs tests to braking, steering, and differential systems, which are mechanically integrated with the transmission; to large engines, which directly power multiple hydraulic and pneumatic systems; to intricate fuel injection systems; to turret stabilization systems; and to other systems combined in a single, complex mechanical assembly. Uses specially designed testing methods and test equipment such as computerized test sets, precision gauges, electronic sensors, injector test stands, engine scopes, etc., to assure that tolerance and safety factors have been met.
(3) Inspects equipment to determine repairs needed. Utilizes established Maintenance Expenditure Limits (MEL) to evaluate economic feasibility of repair(s). Considers a variety of factors such as cost and availability of parts, man-hours, and impact of time constraints on the mission to assess whether repair is economical. Recommends to a higher echelon to condemn equipment when the repair costs exceed the established MEL. Prepares lists of needed repairs, parts, and man-hours authorized. Performs in-process inspections to assure that equipment is being repaired in accordance with pertinent requirements. Performs final inspection, certifying that equipment is in satisfactory operating condition, or rejects the work and returns the equipment to the repair shop with specific reports prescribing additional repairs.
(4) Serves as inspector on Command Maintenance Evaluation Teams (COMET) and/or as a member of Maintenance Assistance and Instruction Teams (MAIT).
(5) Performs other duties as assigned.
Requirements
Conditions of Employment
MILITARY REQUIREMENTS: Compatible military grade and assignment required prior to the effective date of placement. In compliance with Title 32 United States Code, the compatible military skill set is determined by the applicable service manpower requirements. Upon selection, individuals are assigned to the authorized position and its compatible military skill in accordance with Air force skill classification directives, statutes, and National Guard Bureau regulations. The Dual Status technician must obtain and maintain all military skill requirements in regard to training, education, certifications, and experience. If you are not sure you are eligible for military membership, please contact a National Guard recruiter prior to applying for this position. Compatible Military Assignment:
ENLISTED: E5 - E9
WARRANT OFFICER: WO1 - CW2
Compatible MOS: 91 Series *Other Requirements & Conditions of Employment:
National Guard Membership is required.

Males born after 31 December 1959 must be registered for Selective Service.

Federal employment suitability as determined by a background investigation.

Must be able to obtain and maintain the appropriate security clearance of the position.

May be required to successfully complete a probationary period.

Must maintain local network access IAW AR 25-2.

Wear the uniform appropriate for the members' grade and component of the armed forces, maintaining standards of conduct and appearance.

This position is covered by the Domestic Violence Misdemeanor Amendment (30 Sep 96) of the Gun Control Act (Lautenberg Amendment) of 1968. An individual convicted of a qualifying crime of domestic violence may not perform the duties of this position.

Ability to establish effective professional working relationships with coworkers and customers, contributing to a cooperative working environment and successful accomplishment of the mission.

May occasionally be required to work other than normal duty hours; overtime may be required.

The duties and responsibilities of your job may significantly impact the environment. You are responsible to maintain awareness of your environmental responsibilities as dictated by legal and regulatory requirements, your organization, and its changing mission.

For positions requiring the operation of motor vehicles, candidates must have a valid state driver's license.
Qualifications
In order to qualify for this position, your resume must provide sufficient experience and/or education, knowledge, skills, and abilities, to perform the duties of the specific position for which you are being considered. Your resume is the key means we have for evaluating your skills, knowledge, and abilities, as they relate to this position. Therefore, we encourage you to be clear and specific in describing your experience. EACH APPLICANT MUST FULLY SUBSTANTIATE (IN THEIR OWN WORDS) THAT THEY MEET THE REQUIREMENTS OF THE SPECIALIZED EXPERIENCE LISTED BELOW; OTHERWISE, THE APPLICANT WILL BE CONSIDERED UNQUALIFIED FOR THIS POSITION. DO NOT COPY FROM THE VACANCY ANNOUNCEMENT OR THE POSITION DESCRIPTION OR YOU MAY BE DISQUALIFIED. GENERAL EXPERIENCE: Experience or training which demonstrates knowledge of equipment to be able to do routine jobs, simple preventative maintenance tasks, and is able to use common tools and equipment in the line of work. SPECIALIZED EXPERIENCE: Experience or training diagnosing, repairing, overhauling, and modifying more complex vehicles, equipment, and more complicated systems. Experience which has provided a thorough knowledge of diagnostic equipment. Experience applying independent judgment in determining methods and techniques required to solve unusually complex maintenance and repair problems. Experienced in testing, inspecting, and evaluating the work performed on vehicles, equipment and systems.
Education
There is no specific education requirement for this position. The applicant's record of experience and/or training must show possession of the knowledge, skills and abilities needed to fully perform the duties of the position. You must provide transcripts or other documentation to support your Training/Educational claims. To receive credit for Training/Education, you must provide documentation of proof that you meet the Training/Education requirements for this position.
Additional Information
If you are a male applicant who was born after 12/31/1959 and are required to register under the Military Selective Service Act, the Defense Authorization Act of 1986 requires that you be registered or you are not eligible for appointment in this agency (https://www.sss.gov/RegVer/wfRegistration.aspx).

No PCS funds are available.

This is a Bargaining Unit position.

Applicants who feel they have restoration rights to this position should contact the HRO.

Military Incentives - Bonuses and Student Loan Repayment Program: If you are selected for this position, you may lose your eligibility for your National Guard Enlistment/Reenlistment Bonus and/or Student Loan Repayment Program incentives. In order to avoid losing your incentive eligibility, you should check with your incentives manager prior to accepting an offer for the position.

Participation in Direct Deposit is mandatory. If you are unable to apply online or need to fax a document you do not have in electronic form, view the following link for information regarding an Alternate Application. AREA OF CONSIDERATION: In accordance with the State Merit Placement Plan, candidates will be considered in order of their area of consideration category as appropriate. CONVERSION OF TEMPORARY/INDEFINITE POSITION: Positions advertised as Indefinite or Temporary may be non-competitively converted to permanent without competition at a future date contingent upon available funding. PERMANENT CHANGE OF STATION (PCS): PCS funding is NOT authorized. If you do not reside in the location of the position, you will be required to relocate at your own expense. RELOCATION INCENTIVE: Relocation incentive has not been approved and is NOT authorized. SELECTED RESERVE INCENTIVE PROGRAM: Acceptance of this position will cause termination of Federal bonuses pursuant to respective Selected Reserve Incentive Programs (SRIP). This termination may be with or without recoupment of payments already made.