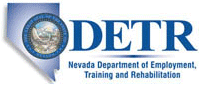 Job Information
Oracle

Advanced Customer Support (ACS) Account Manager, Federal Practice

in

Reno

,

Nevada
Sales of the organization*s services (e.g., maintenance and service contracts).
Sells organization*s services (e.g., maintenance and service contracts); primarily finds new customers and generates new business. Develops new accounts and/or expands existing accounts within an established geographic territory, industry, product segment, or channel.
8-12 years of services sales experience. Able to work under tight deadlines. Self-starter able to prioritize given responsibilities. Strong written and verbal communication skills. BS/BA preferred. Leading contributor individually and as a team member, providing direction and mentoring to others. Work is non-routine and very complex, involving the application of advanced technical/business skills in area of specialization.
Oracle is an Affirmative Action-Equal Employment Opportunity Employer. All qualified applicants will receive consideration for employment without regard to race, color, religion, sex, national origin, sexual orientation, gender identity, disability, protected veterans status, age, or any other characteristic protected by law.
ADVANCED CUSTOMER SUPPORT (ACS)
Oracle Advanced Customer Services provides unmatched, tailored support that ensures Oracle technology investments deliver the cutting-edge innovation and performance any business requires to compete, all while coexisting within an IT environment.
Harness the total power of Oracle investment and take full advantage of best-in-class cloud benefits with Oracle Advanced Customer Services. If a customer is looking to modernize their existing infrastructure, ACS solutions will support both technology innovation and accelerate adoption of the latest SaaS applications and cloud platform technologies.
Leverage Oracle Advanced Customer Services and get industry-leading expertise with the highest customer satisfaction to support the business every step of the way.
https://www.oracle.com/support/advanced-customer-services/
POSITION OVERVIEW
We are seeking an exceptionally talented Sales Professional to join the Advanced Customer Services business. The position requires ambitious, results-oriented sales professionals who possess effective Account Management/expansion skills combined with exceptional New Business (hunter) sales abilities. Join this talented, highly organized team in furthering the rapid expansion of Oracle's ACS business in the United States.
Primary job duty is to sell Advanced Customer Support Services offerings to prospective and existing customers. Manage sales through forecasting, account resource allocation, account strategy, and planning. Develop solution proposals encompassing all aspects of the customers service lifecycle. Participate in the development, presentation and sales of a value proposition. Negotiate pricing and contractual agreement to close the sale.
SCOPE
Reports to Director, Federal ACS Sales

Works as a member of the ACS Federal Sales Team

Works on an assigned geographic and/or vertical territory

Works on both named accounts and green-field new business opportunities

Works towards an allocated revenue target for Support sales

Supports Oracle's senior management to drive the ACS business in the market
KEY RESPONSIBILITIES
Winning new ACS sales revenue in line with targets.

Developing a strategy and ACS sales plan to address the designated account / account list.

Driving the implementation of ACS sales and marketing campaigns.

Generating, maturing and following up on leads.

Identifying and working with the appropriate people within Oracle and the Customer.

Facilitating and nurturing Senior Management relationships to generate active sponsorship of Oracle.

Work both independently and with Oracle's sales forces (Prime Premier Sales, Oracle Application, Technology and Hardware sales) and key Partners to build pipeline and achieve sales quota.

Create compelling, personalized ACS propositions for targeted prospects/customers.

Become an expert in ACS Services, ensuring the team is seen as exemplars and advisors within Oracle.

Provide accurate and timely sales forecasts and other information.

Initiate demand generation and marketing programs.

Work with designated Partners as required.
PREFERRED SKILLS & EXPERIENCE
Leading contributor individually and as a team member, providing direction and mentoring to others.

Ability to excel on non-routine and very complex work that involves the application of advanced technical/business skills in area of specialization.

10 years of sales experience, including a minimum of 5 years of IT products or services sales experience. Prefer experience at a renowned IT company. Strong preference for people with Federal sector sales (Federal Civilian and Dept. of Defense agencies).

Successful sales track record. Ability to penetrate accounts, meet with stakeholders within accounts. Has a good ratio of result-to-target over the past 5 years.

Oracle knowledge and/or knowledge of Oracle's competitors.

Interaction with C level players.

Team player with strong interpersonal / communication skills.

Excellent communication/negotiating/closing skills with prospects/customers.

Ability to travel up to 50%. Territory is key federal civilian agencies.

Bachelor's degree or equivalent. Prefer an IT or Computer Science degree, a business degree, or any other degree that translates well into sales with a good technical understanding.

An ambitious, self-driven, highly ethical personality.

Strong presentation, organization, co-ordination and negotiation skills.

Good business acumen.

Able to set priorities and create sales-related business plans.

Easily adapts to changes and cultural differences.
ACCOUNTABILITIES
Overview:
Achieve/exceed sales quota.

Achieve/exceed other objectives as agreed annually/quarterly.

Work with Sales Management to ensure targets are met and skills are developed
*In Detail: *
Create & maintain sufficient Pipeline to achieve quota.

Accurate completion of sales forecasts, activities and close plans ensuring corrective action is taken as required.

Maintain accurate records of all sales activities and key contacts in the Account.

Ensure Sales Forecasting systems and reporting is accurate and maintained up to date.

Write proposals with input from all relevant expertise in compliance, in line with Oracle standards.

Ensure Account Plans are in place as required.

Obtain appropriate management approval for proposals where required.

Ensure the contracts are legally compliant and commercially viable in conjunction with Oracle Business Practices.

Identify, maintain, and deploy an internal network of people who can support the achievement of plans.

Create and communicate reference sites.

Participate in the development of an industry customer reference program.

Attend, host, and speak at appropriate events.
Job: *Sales
Organization: *Oracle
Title: Advanced Customer Support (ACS) Account Manager, Federal Practice
Location: United States
Requisition ID: 20000OQC
Oracle