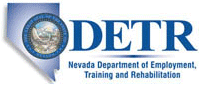 Job Information
Air National Guard Units

AIRCRAFT MAINTENANCE SUPERVISOR

in

Reno

,

Nevada
Summary
This position is for a Aircraft Maintenance Supervisor, PD# D1444000, part of the Nevada Air National Guard. The purpose of this position is to provide overall direction of subordinate work activities within one of three work functions (Aircraft Generation Division, the Equipment Maintenance and the Component Repair Branches of the Aircraft Maintenance Division. The occupation and nonsupervisory grade which best reflects the overall work operations supervised is Aircraft Mechanic, WG-8852-10.
Responsibilities
(1) Planning: Plans the overall allocation of personnel, funding and equipment resources to the organizational segments supervised to accomplish work operations which, because of their scope, volume, complexity, operational tempo, and total force integration must be planned on a annual or longer basis. Because of the Total Force Mission integration with the USAF, keeps unit assigned Air National Guard mission aircraft in combat ready status and able to be fully integrated with USAF aircraft and missions upon activation and regular contingency operations, in addition to daily training and support missions. Plans work on an annual or multi year basis, to include: aircraft and aircraft system modifications (Time Change Technical Orders), maintenance equipment and facilities update and modernization, deployment and mobility planning, human resources and financial forecasting, recurring Air Force mandated inspection requirements, mission and weapons systems changes, contingency planning relating to carrying out the military mission of the wing, and the development of policies and procedures in the accomplishment of the work. Significant but shorter requirements involve daily, weekly, and quarterly planning. Analyzes work plans developed by subordinate supervisors for accomplishment of assigned directives. Determines status of work accomplished in relation to future demands, including unanticipated or emergency requirements mandating reallocation of resources as required. Provides higher level management and/or leadership information on status of work projects, budget estimates, changes in equipment, facilities, techniques etc. for mission planning purposes . Evaluates potential impact of improved technologies on existing programs and practices and recommends proposed changes to cognizant authority. Participates fully with higher level management and staff organizations in interpreting changing environmental requirements to include work techniques, specification changes, standard improvements, modifications to organizational structures, mission alignments and changes, equipment modernization, facility requirements and improved work flow processes. Functions as an integral member of unit's planning process, serving as the responsible technical resource for a maintenance division. Has national level impact, attending future systems road map planning conferences such as Product Improvement Working Group (PIWG), System Supportability Review (SSR) and Systems Safety Group (SSG) meetings as an Air National Guard subject matter expert.
(2) Work Direction: Coordinates and directs the work of units supervised. Assigns and explains work requirements to subordinate supervisors and sets deadlines. Balances workload for subordinate work groups. Promotes economical and efficient work operations. Analyzes production, cost and personnel utilization records and makes adjustment in operations to correct problems. Prepares and/or provides inputs to operating instructions and initiates work plans to be followed by subordinate workers in accomplishing critical or emergency work projects. Spot checks work operations to assure production and quality standards are achieved. Coordinates work operations with other organizations and functions. Encourages employees to achieve management goals.
(3) Administration: Recommends promotion or reassignment of subordinate supervisors and reviews personnel actions prepared by them. Makes formal appraisal of supervisors' work performance and reviews employee appraisals submitted by them. Determines long range and supervisory training needs for all levels of subordinates developing resource options, justifications and methods to accomplish training. Uses various management tools and computer technologies to ensure effective control of work activities. Chairs production meetings to set priorities in accomplishing the scheduled maintenance plan. Promotes and administers such programs as cost reduction, incentive awards, suggestions and quality assurance. Ensures that regulations governing safety and housekeeping are observed. Assures that subordinate supervisors carry out such programs as labor management and equal opportunity. Schedules and approves leave. Ensures that position descriptions are accurate and that position management principles are followed. Assures that appropriate production reports and administrative records are maintained. Acts on personnel problems referred by subordinate supervisors. Hears and resolves grievances and ensures proper corrective action is taken.
(4) Implements safety regulatory requirements. Ensures that subordinates wear appropriate safety equipment and follow pertinent safety precautions.
(5) Prepares for and participates in various types of readiness evaluations, inspections, mobilization and command support exercises, and Operations Other Than War (OOTW).
(6) Performs other duties as assigned.
Requirements
Conditions of Employment
MILITARY REQUIREMENTS: Compatible military grade and assignment required prior to the effective date of placement. In compliance with Title 32 United States Code, the compatible military skill set is determined by the applicable service manpower requirements. Upon selection, individuals are assigned to the authorized position and its compatible military skill in accordance with Air force skill classification directives, statutes, and National Guard Bureau regulations. The Dual Status technician must obtain and maintain all military skill requirements in regard to training, education, certifications, and experience. If you are not sure you are eligible for military membership, please contact a National Guard recruiter prior to applying for this position. Compatible Military Assignment:
ENLISTED: E8 Promotable - E9 COMPATIBLE DAFSC: 2AX90 *Other Requirements & Conditions of Employment:
National Guard Membership is required.

Males born after 31 December 1959 must be registered for Selective Service.

Federal employment suitability as determined by a background investigation.

Must be able to obtain and maintain the appropriate security clearance of the position.

May be required to successfully complete a probationary period.

Must maintain local network access.

Wear the uniform appropriate for the members' grade and component of the armed forces, maintaining standards of conduct and appearance.

This position is covered by the Domestic Violence Misdemeanor Amendment (30 Sep 96) of the Gun Control Act (Lautenberg Amendment) of 1968. An individual convicted of a qualifying crime of domestic violence may not perform the duties of this position.

Ability to establish effective professional working relationships with coworkers and customers, contributing to a cooperative working environment and successful accomplishment of the mission.

May occasionally be required to work other than normal duty hours; overtime may be required.
-The duties and responsibilities of your job may significantly impact the environment. You are responsible to maintain awareness of your environmental responsibilities as dictated by legal and regulatory requirements, your organization, and its changing mission.
For positions requiring the operation of motor vehicles, candidates must have a valid state driver's license.
Qualifications
In order to qualify for this position, your resume must provide sufficient experience and/or education, knowledge, skills, and abilities, to perform the duties of the specific position for which you are being considered. Your resume is the key means we have for evaluating your skills, knowledge, and abilities, as they relate to this position. Therefore, we encourage you to be clear and specific in describing your experience. EACH APPLICANT MUST FULLY SUBSTANTIATE (IN THEIR OWN WORDS) THAT THEY MEET THE REQUIREMENTS OF THE SPECIALIZED EXPERIENCE LISTED BELOW; OTHERWISE, THE APPLICANT WILL BE CONSIDERED UNQUALIFIED FOR THIS POSITION. DO NOT COPY FROM THE VACANCY ANNOUNCEMENT OR THE POSITION DESCRIPTION OR YOU MAY BE DISQUALIFIED. GENERAL EXPERIENCE: Experience or training which demonstrates that the candidate has the ability to organize assignments for subordinates, estimate material and manpower needed for specific jobs; able to explain manuals and work procedures; and to prepare production records, work records and reports. SPECIALIZED EXPERIENCE: Experience or training installing, adjusting, aligning, troubleshooting parts, subassemblies and components and functionally testing the various major and minor mechanical and pneudraulic systems on an aircraft during overhaul or modification. In addition to the journeyman level knowledge, experience which demonstrates the ability to plan, direct, and organize work assignments for lower grade personnel. Experience which required the review of work requirements and establish priorities to meet deadlines. Experience that provided knowledge of various lines of work performed by this function. Experience which demonstrates the ability to supervise or the potential to perform such duties as evidenced by the ability to communicate knowledge of general supervisory concepts, and knowledge of shop processes. Experience in adapting existing equipment and techniques to new situations.
Education
There is no specific education requirement for this position. The applicant's record of experience and/or training must show possession of the knowledge, skills and abilities needed to fully perform the duties of the position. You must provide transcripts or other documentation to support your Training/Educational claims. To receive credit for Training/Education, you must provide documentation of proof that you meet the Training/Education requirements for this position.
Additional Information
If you are a male applicant who was born after 12/31/1959 and are required to register under the Military Selective Service Act, the Defense Authorization Act of 1986 requires that you be registered or you are not eligible for appointment in this agency (https://www.sss.gov/RegVer/wfRegistration.aspx).

No PCS funds are available.

This is a Non-Bargaining Unit position.

Applicants who feel they have restoration rights to this position should contact the HRO.

Military Incentives - Bonuses and Student Loan Repayment Program: If you are selected for this position, you may lose your eligibility for your National Guard Enlistment/Reenlistment Bonus and/or Student Loan Repayment Program incentives. In order to avoid losing your incentive eligibility, you should check with your incentives manager prior to accepting an offer for the position.

Participation in Direct Deposit is mandatory. If you are unable to apply online or need to fax a document you do not have in electronic form, view the following link for information regarding an Alternate Application. AREA OF CONSIDERATION: In accordance with the State Merit Placement Plan, candidates will be considered in order of their area of consideration category as appropriate. CONVERSION OF TEMPORARY/INDEFINITE POSITION: Positions advertised as Indefinite or Temporary may be non-competitively converted to permanent without competition at a future date contingent upon available funding. PERMANENT CHANGE OF STATION (PCS): PCS funding is NOT authorized. If you do not reside in the location of the position, you will be required to relocate at your own expense. RELOCATION INCENTIVE: Relocation incentive has not been approved and is NOT authorized. SELECTED RESERVE INCENTIVE PROGRAM: Acceptance of this position will cause termination of Federal bonuses pursuant to respective Selected Reserve Incentive Programs (SRIP). This termination may be with or without recoupment of payments already made.