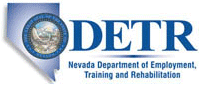 Job Information
Hamilton Company

Applications Specialist - Sensors

in

Reno

,

Nevada
Applications Specialist - Sensors
Jobs

Login

15-Jan-2021 to 07-May-2021 (MST)

Reno, NV, USA

Salary

Full Time

Email Me Similar Jobs Email Me This Job
Hamilton Company is an industry leader in the design and manufacture of liquid handling, process analytics, robotics and automated storage solutions. With global headquarters in Reno, Nevada and manufacturing facilities in Reno, Boston and Bonaduz, Switzerland and sales offices worldwide Hamilton Company is well positioned for continued growth.
The Applications Specialist will utilize a depth of customer application understanding to further the successful implementation of Process Analytics products in the Reno territory, especially in the BioPharma and Biotech industries. The primary focus for this role is to share the knowledge and experience of the application team and support the understanding of Hamilton's unique value for an application with sales and the market. This should be approached from many directions, including the creation and presentation of materials such as application notes, articles, and social content. Additional responsibilities include data analysis, advanced troubleshooting, and problem solving specifically related to the application.
Responsibilities:
Support Hamilton sales team in complex sales involving Incyte, Dencytee, and future sensor parameters.

Analyze customer data during the Sales Demo phase and present findings to expand the customer's understanding of the products value.

Support the sales team in solution selling through clear communication of product advantages.

Develop materials to accelerate the demo process and increase the rate of won deals.

Consolidate customer experiences from the U.S. and Swiss apps team for use in the creation of new application notes, articles, posters, and other media with guidance from the Market Segment Manager. (MSM)

Create new or use existing Hamilton marketing materials to create a consistent, informative, and interesting presence on LinkedIn.

Stay current on biopharma current events with an eye on opportunities for Hamilton to contribute thought leadership to the conversation.

Present application information at conferences or webinars to increase customer understanding of the value of Hamilton PA products.

Participate in industry groups to share application expertise and gather information on current trends and topics of interest.

Work with the marketing operations team to ensure the created content is Search Engine Optimized for keywords that have search volume and intent for our products.

Utilize existing product and analysis expertise and provide new ideas to improve processes and/or deliverables.

Present potential new product development opportunities to MSM.

Document processes and findings so the team can apply learnings to other customers.
Education and Experience Required:
Bachelor's degree in field related to biopharmaceuticals or biotechnology (e.g. biochemistry, fermentation science). Master's degree or PhD would be a plus.

1 plus years data analysis experience strongly preferred.

Experience with process sensors, cell culture, or biopharma/biotech is a plus.

Must have good verbal and written communication skills.

Must have strong problem-solving skills.

Python experience is a plus.

Must be able to travel up to 25%.

Must be able to lift approximately 30 pounds.
Additional information:
Diverse portfolio of exciting and innovative design projects.

Tremendous opportunities for professional growth and advancement.

Commitment to sustainable design.

Competitive Compensation.

Excellent Benefit Package (medical, dental, vision insurance, paid vacation time, paid sick time, disability insurance, 401k, tuition reimbursement and much more).

Solid Stable Company.

Drug free workplace.
Learn more about us @: www.hamiltoncompany.com
It is the policy of this organization to provide equal employment opportunities to all qualified applicants without regard to race, creed, color, national origin, sex, age 40 and over, disability, marital status, sexual orientation, gender identity, genetic information, citizenship status, religious preference, or veteran status in all phases of the employment process and in compliance with applicable federal, state, and local laws and regulations.