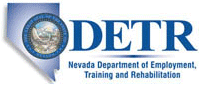 Job Information
Grand Sierra Resort and Casino

Benefits Specialist

in

Reno

,

Nevada
JOB SUMMARY
The Benefits Analyst is responsible for working closely with the VP of Human Resources in the day to day administration of the company's benefit and retirement plans. The candidate will also be coordinating with the Director of HR in the Downey, CA office. Duties will include being responsible for the company's health insurance programs, life & disability and retirement offerings. In addition, this position is responsible for providing first-line customer service to employees and internal department regarding a wide range of benefit-related issues.
ESSENTIAL DUTIES AND RESPONSIBILITIES
The following statements are intended as general examples of the duties of this position and are not all-inclusive for specific positions. Other reasonable duties may be assigned.
Provide guidance on benefit plan information to employees and dependents, including, but not limited to, new hire enrollment, open enrollment, continuation of coverage information, evidence of insurability applications, death claims and government requirement notices and compliance documents.
Ability to compile, analyze, present and interpret employee benefits and financial information, accurately and with attention to detail.
Assist with the implementation and monitoring of administrative procedures to ensure regulatory compliance. Make sound recommendations based upon subject matter expertise.
Create appropriate processes for medical claims funding, paying vendor invoices accurately and timely.
Apply documented procedures, policies and other materials to accurately resolve employee inquiries.
Liaise and maintain appropriate relationships with benefit vendor representative, Benefits team members and internal resources as applicable.
Process benefit plan enrollments and terminations in compliance with IRS section 125 guidelines and benefit plan documents.
Assist with creating and implementing standard operating procedures.
Take responsibility for other special projects and specific duties as assigned by management.
QUALIFICATION REQUIREMENTS
General understanding of benefits administration, including common state and federal regulations surrounding FMLA, HIPAA, PPACA (ACA), ERISA and IRS regulations.
Excellent computer skills, including knowledge of Windows 10, Microsoft Office and Excel.
Strong understanding or and commitment to data integrity of HRIS systems.
Ability to work independently in an unstructured environment, think analytically and creatively.
Ability to work well under pressure, meet deadlines and deal with multiple and changing priorities.
Strong analyzing and auditing skills with strong attention to detail.
Excellent written and verbal communication skills, customer service and ability to maintain confidentiality.
Ability to work with detailed information accurately and efficiently.
Ability to interpret the company's policies and procedures.
Must be highly motivated, a self-starter who is able to juggle multiple projects simultaneously and successfully, many with tight deadlines.
Candidate must be able to work well as part of a team as well as work independently.
Candidate must quickly grasp the goals, service, culture and strategy of both the department and company overall.
Dependable and flexible with the ability to work overtime as needed.
Department: GSR - Human Resources
Company: Grand Sierra Resort and Casino
Age Requirement: Must be 21 years or Over
# of openings: 1