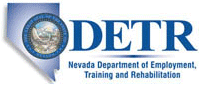 Job Information
Oracle

Business Analyst - Marketing Ops

in

Reno

,

Nevada
Provides programs to improve operational efficiency, consistency, and compliance in support of the organization*s financial and tactical business objectives. Provides business practices and processes. Develops, communicates, and trains the organization on business practices and processes.
Serve as a liaison with other divisions such as Finance, Contracts, HR, Legal, Shared Services, Accounts Receivable, Purchasing, and Risk Management in an effort to ensure accurate and timely transaction processing. Collect, input, verify, correct, and analyze data to measure key performance indicator actual versus business objectives. Provide updates to management regarding budget to actual, informing them of deviations and opportunities. Provide management with economic impact and compliance issues surrounding key business decisions and/or deals. Communicate Oracle Business Practices to the organization and monitor process and approvals for full compliance. Drive implementation of new processes and procedures.
Job duties are varied and complex utilizing independent judgment. May have project lead role. Attention to detail critical. Ability to collect, organize, and display data in spreadsheet format. Follow-through skills necessary to get information from internal and third parties and have data errors/omissions corrected. For this, relationship management skills strongly desired. Strong written and verbal communication skills to interact with management and possible clients desired. 5 plus years relevant work experience.
This is a remote/office based position which may be performed anywhere in the United States except for within the state of Colorado.
Oracle is an Affirmative Action-Equal Employment Opportunity Employer. All qualified applicants will receive consideration for employment without regard to race, color, religion, sex, national origin, sexual orientation, gender identity, disability, protected veterans status, age, or any other characteristic protected by law.
The Oracle Experience
Big things are happening here at Oracle. As the Cloud leader, we offer the broadest suite of Cloud solutions - and we're introducing new services every month for 400,000 customers worldwide. Innovation at this level starts with our employees: we look for creative people with an entrepreneurial spirit … those who see new possibilities and welcome new challenges.
Oracle employees enjoy industry-leading compensation and benefits, a flexible work environment, educational opportunities, and work/life tools to balance professional and personal goals.
If you're looking to elevate your career - and have fun doing it - you've come to the right place.
The Role
This is an exciting opportunity to play an influential role on Oracle's Corporate Marketing team to partner with marketing stakeholders, marketing finance, and analytics to support the efficient and consistent execution of marketing tactics for one or more global marketing teams. By owning and driving consistent processes across planning, business reviews and more, you will ensure the marketing teams you support are sharing relevant information about their activities and outcomes with senior management.
Key Responsibilities
Own and drive the process around each marketing team's annual and quarterly planning approaches, ensuring a consistent approach that delivers a clear positive outcome for the investment
Own and drive the process around each marketing team's annual and quarterly annual business reviews, ensuring outcomes, highlights, and lowlights are clear
Partner with Global Planning and Strategy team to define consistent processes and templates for all planning and review activities
Partner with Finance and marketing stakeholders to understand budget and support tracking of spending, headcount and overall costs
Partner closely with Analytics and Reporting team to ensure activity and outcome reporting required for business reviews is available
Support the marketing leadership in the development of ad hoc reporting and organizational status (staffing, contractors, spend accuracy) and outcomes
Support the assigned marketing teams with ad hoc strategic reviews between structured quarterly and annual reviews
Develop/improve processes to streamline operational execution
Preferred Qualifications
5 years of experience in marketing or marketing operations
Strong communication skills and an ability to network across multiple teams
Ability to lead and drive consistent outcomes across networked teams in rapidly changing environments
Capable of breaking down larger problems into multiple deliverable steps to achieve a major goal
Strong presence when working with senior marketing executives
Experience leading projects in a collaborative team, delegating tasks clearly and driving a performance culture
Foresight to anticipate obstacles before they arrive and deliver creative solutions to work around them
Travel Component: Minimal. Approx. 10% travel may be required to successfully fill this role.
Location: Must be based in North America
Job: *Business Operations
Organization: *Oracle
Title: Business Analyst - Marketing Ops
Location: United States
Requisition ID: 21000F1F
Oracle