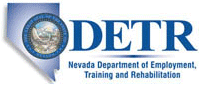 Job Information
Veterans Affairs, Veterans Health Administration

Chaplain

in

Reno

,

Nevada
Summary
The Chaplain serves as a developmental Chaplain VA Sierra Nevada Healthcare System (VASNHCS), and provides religious, spiritual, and pastoral care to all persons that are commensurate with the needs, desires, and voluntary consent of the Veteran, caregiver, or staff. The Chaplain addresses the spiritual component of health and wellness in every patient care setting, serves in a developmental Chaplain capacity under the direct supervision and frequent guidance of a higher-grade chaplain.
Responsibilities
Requirements
Conditions of Employment
null
Qualifications
Applicants pending the completion of educational or certification/licensure requirements may be referred and tentatively selected but may not be hired until all requirements are met. Basic Requirements: United States Citizenship: Non-citizens may only be appointed when it is not possible to recruit qualified citizens in accordance with VA Policy. English Language Proficiency: Chaplains must be proficient in spoken and written English to be appointed as authorized by 38 U.S.C. § 7403(f). Education: Applicants must possess a Master of Divinity degree or equivalent educational qualifications as evidenced by a graduate-level theological degree from a college, university or theological school accredited by a member of the Council for Higher Education Accreditation (CHEA) or Association of Theological Schools (ATS) and recognized by the U.S. Department of Education. [NOTE: Applicant possessing a Master of Divinity degree or equivalent educational degree, an approved educational equivalency review from a nationally recognized board certification body for chaplains is acceptable]. [A COPY OF TRANSCRIPT(S) OR OTHER EQUIVALENT DOCUMENTATION SHOWING DATE OF CONFERRAL IS REQUIRED WITH APPLICATION] Clinical Pastoral Education (CPE): Applicants must have completed four units of CPE from a CPE center that is accredited by an organization recognized by the U.S. Department of Education. [DOCUMENTATION TO SUPPORT CPE MUST BE INCLUDED WITH APPLICATION]. Ecclesiastical Endorsement: In accordance with 38 C.F.R. § 17.655, ecclesiastical endorsement is a condition of employment as a VA chaplain. An individual must possess and maintain a full and active ecclesiastical endorsement to be employed as a VA chaplain. Applicants must have an ecclesiastical endorsement, dated within the past 12 months. Ecclesiastical endorsements must be from the official national endorsing authority of the applicant's/employee's faith group or denomination. Ecclesiastical endorsement is a written official statement, by the official national endorsing body of the faith group or denomination, certifying that the applicant is in good standing with the applicant's faith group or denomination; and stating that the individual is, in the opinion of the endorsing body, qualified to perform the full range of ministry required in the VA pluralistic setting. Loss of endorsement will result in removal from the GS-0060 Chaplain series and may result in termination of employment. The National Chaplain Service maintains a list of approved endorsing organizations that can be found here:. [DOCUMENTATION TO SUPPORT ENDORSEMENT MUST BE INCLUDED WITH APPLICATION] https://www.patientcare.va.gov/chaplain/EmploymentInformationand_Resources.a Board Certified Chaplain; Certified by the Board of Chaplaincy Certification Inc. (BCCI) or nationally recognized certification body that utilizes the BCCI Common Qualifications and Competencies for Professional Chaplaincy or a certifying organization that has a reciprocity agreement. Exception. Non-certified applicants who otherwise meet the eligibility requirements may be given a temporary appointment under the authority of 38 U.S.C. § 7405(c)(2) for a period not to exceed two years. This exception only applies at the entry level.
.
Grade Determination: In addition to the basic requirements for employment, the following criteria must be met when determining the grade of candidates: Chaplain, GS-12 (a) Experience. The candidate must have one year of creditable experience equivalent to the journey level (GS-11) that is directly related to the position to be filled. (b) Specialty Certification. Specialty certification is demonstrated advanced practice and/or specialization in chaplaincy beyond the board certification and is required for the GS-12 grade level. Specialty certification from a professional chaplain certifying body that is directly related to the assignment is qualifying for a senior chaplain assignment. Assignment. For all assignments above the journey level, the higher-level duties must consist of significant scope, complexity (difficulty), range of variety, and be performed by the incumbent at least 25% of the time. This assignment is a senior chaplain. Senior chaplain assignments may include serving at a facility in clinical settings where there is limited access to onsite supervision such as small healthcare systems, Community Based Outpatient Clinics, other Federal agencies or satellite outpatient clinics. References: VA Handbook 5005, Part II, Appendix G67, Chaplain Qualification Standard, GS-0060, Veterans Health Administration The full performance level of this vacancy is GS-12. Physical Requirements: This position requires the Chaplain to meaningfully engage with Veteran patients and family members by walking and moving within the healthcare setting or with the incumbent using an assistive device. The Chaplain is required to speak, hear (hearing aid permitted) and work closely with others.
Education
null
Additional Information
null