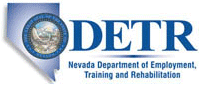 Job Information
SMG

Chief Building Engineer

in

Reno

,

Nevada
Summary
ASM Global, the leader in privately managed public assembly facilities, has an excellent and immediate opening for the Chief Engineer for ASM Global at the Reno-Sparks Convention Center, National Bowling Stadium, Reno Events Center and Reno-Sparks Livestock Event Center. Responsible for the day to day maintenance and operational efficiency of the physical plants including all functions related to event activity, HVAC, mechanical, electrical, plumbing, lighting, fire and life safety, security, climate control and roofing systems either personally or through subordinates:
Essential Duties and Responsibilities
Include the following. Other duties may be assigned.
Oversees and assists with the work of the engineers and contractors to ensure satisfactory task completion and compliance with ASM Global standards while ensuring adherence to OSHA, NFPA and other applicable safety codes
Responsible for scheduling and time processing for the engineer department
Plans, schedules, coordinates and supervises maintenance of the facility and equipment in-line with the standards of first-class facilities
Develops, recommends and plans preventive maintenance programs for facility equipment and systems through Altum (ASM Global's Maintenance Management System) and CMMS work order process
Schedules and oversees inspections of building and its systems as needed
Manage the workflow process with multiple buildings and flexing around event schedules
Assists in developing and implementing an emergency action plan for system malfunctions or breakdowns and recommends corrective actions and solutions as needed
Ensures compliance with current and future LEED standards and protocols
Maintains current Safety Data Sheets (SDS) on all products and ensures proper SDS labels and warnings are posted
Respond to routine, precautionary and emergency alarms from building automation and life safety systems
Supervisory Responsibilities
Directly supervises Engineers and Project Maintenance Manager in the Operations Department. The Chief Engineer carries out supervisory responsibilities in accordance with ASM Global's policies and applicable laws. Responsibilities include interviewing, hiring, and training employees; planning, assigning, and directing work; appraising performance; rewarding; disciplining employees in conjunction with Human Resources; addressing complaints and resolving problems.
Qualifications
To perform this job successfully, an individual must be able to perform each essential duty satisfactorily. The requirements listed below are representative of the knowledge, skill, and/or ability required. Reasonable accommodations may be made to enable individuals with disabilities to perform the essential functions.
Education and/or Experience
Bachelor's Degree preferred
High School Diploma or GED required
Minimum of two (2) year degree or certificate of completion in any or all the fields of HVAC, electrical or refrigeration from an advanced technical support school, institution, or related association
Hold an active Electrical Tradesman Journeyman license (Masters license preferred)
A minimum of four (4) years of full-time work-related experience in the public assembly industry (stadiums, arenas, and/or or convention centers), with emphasis on facility maintenance/project management; or equivalent combination of education and experience
Or similar combination of education and experience required
Skills and Abilities
Demonstrate knowledge in operational procedures, facility capabilities, industry terminology, event-related services and technical requirements for the types of events anticipated at the facility, in particular, the methods, techniques and procedures to repair and maintain all mechanical, electrical and event-related equipment
Understand and be capable of insuring that all laws, building codes, ordinances, policies, procedures, risk management and emergency procedures are followed

Read and comprehend blueprints, drawings and other related materials

Significant skills and aptitude in leadership, judgment, decision making and resolution of complex issues

Ability to create strong relationships, lead a team and assign tasks through exemplary leadership skills
Ability to work within given budgets and prioritize required property-wide projects
Provide outstanding customer service to clients, guests, contractors and anyone who visits the facility
Excellent organizational skills and attention to detail
Work independently, exercising judgment and initiative
Work effectively under pressure and/or stringent schedule and produce accurate results for multiple projects in a fast-paced setting
Maintain an effective and professional working relationship with clients, employees, exhibitors, patrons, tenants and others encountered in the course of employment
Implement and follow all policies/procedures, risk management, safety precautions, rules, regulations and emergency procedures established at the facility
Remain flexible and adjust to situations as they occur
Work according to established standards and procedures set by ASM Global leaders, and lead by example
Computer Skills
To perform this job successfully, an individual should have working knowledge of maintenance management software and the Microsoft Office Suite to include spreadsheets and word processing software
Other Qualifications
Current driver's license required
Possess any licenses, certificates or training required by local, state or national authorities for the operation of the equipment found in the facility
Work extended and/or irregular hours including nights, weekends and holidays, as needed
On call 24 hours a day, 7 days a week to respond to facility emergencies
Physical Demands
The physical demands described here are representative of those that must be met by an employee to successfully perform the essential functions of this job. Reasonable accommodations may be made to enable individuals with disabilities to perform the essential functions.
While performing the duties of this job, the employee is regularly required to perform strenuous physical duties that may include, but are not limited to the following:
communicating with others to exchange information (talk and hear)
move and walk extensively around the facility
stand for long hours during events
kneel, stoop, reach, crawl and climb to high walkways
lift and/or move up to 50-80 pounds up to 10 minutes at a time
perform work through repetitive eye/hand coordination
able to balance and have good manual dexterity
work inside and outside of the building
experience exposure to adverse conditions such as weather, loud noises or product fumes
may occasionally have to enter areas where fumes, airborne particles and toxic or caustic chemicals are present
Note
The essential responsibilities of this position are described under the headings above. They may be subject to change at any time due to reasonable accommodation or other reasons. Also, this document in no way states or implies that these are the only duties to be performed by the employee occupying this position.
To Apply
Please apply online at https://www.renoevents.com/about/careers or send a cover letter and resume to:
ASM Global
ATTN: Corinne Ball
4590 S. Virginia St.
Reno, NV 89502
Applicants that need reasonable accommodations to complete the application process may contact (775) 229-7620.
ASM Global is an Equal Opportunity/Affirmative Action employer, and encourages Women, Minorities, Individuals with Disabilities, and protected Veterans to apply. VEVRAA Federal Contractor.
Equal Opportunity Employer Minorities/Women/Protected Veterans/Disabled