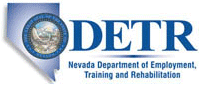 Job Information
Pfizer Inc.

Cloud Developer

in

Reno

,

Nevada
ROLE SUMMARY
The Agile Enterprise Solutions (AES) team represents the Digital Center of Excellence (CoE) for cloud infrastructure capabilities, providing foundational public and private cloud services to all business lines, globally across Pfizer.AES is a high-performing team, focused on delivering secure, scalable, compliant, operationally viable, and cost-effective cloud solutions.

The Associate Cloud Developer role will work closely with the AES Cloud Engineering and Cybersecurity Leads to develop code-based approaches to security guardrails and controls, along with the necessary automation for provisioning/allocation and ongoing management of infrastructure-as-code resources.The individual will become an expert in Pfizer's Service Lifecycle Management (SLM) process and will play a key role in the qualification of new cloud microservices as they are released from hyperscaler vendors (e.g. AWS).

This role will be required to interface directly with application development and project teams and contribute to Agile-based deployments of modern, cloud-native systems.The individual will also participate in efforts aimed at the modernization of existing, legacy Pfizer applications resulting in the transition to lower cost, simpler, and more scalable designs.

Working within Agile Enterprise Solutions is to be at the cutting edge of cloud technology within the context of the world's leading biopharmaceutical organization, at a time when adoption of these technologies is increasing rapidly.

Pfizer seeks individuals that are highly self-motivated, eager to learn, and are effective when working in a team environment.A strong aptitude towards self-development and growth is highly desired.

ROLE RESPONSIBILITIES
The Associate Cloud Developer must operate with the highest levels of integrity, as colleagues within AES are often entrusted with high levels of access to cloud-based production and development environments. The ability to protect confidential information, identify risk conditions, alert on situations of non-compliance, and operate within defined policies & procedures is a must.
Responsibilities include:
Work directly with Cloud Security Engineering to develop new security guardrails and automation for the protection of Pfizer's data assets in the public cloud.
Develop & engineer new cloud microservice solutions following Pfizer's Service Lifecycle Management (SLM) SOP.
Assist in the management of guardrail software solutions, including creation and maintenance of event triggers, alerts, drift control policies, and reporting.
Work directly with Solutions & Cloud Engineering to assist in the development of designs to accommodate new application deployments, and/or the modernization of existing applications using native cloud IaaS/PaaS.
Participation in daily Agile standups.Provide regular updates on work in progress.Identify and escalate issues & risks that may result in delays or design flaws.
Create and maintain cloud-specific documentation in the AES Confluence site.Utilize Jira to maintain status on tasks and sprints in flight.
Provide engineering/development support for continuous improvement-oriented requirements generated by Site Reliability Engineering (SRE) teams
Participate in cloud security events including purple (proactive) and red (reactive) teams to identify, report, and resolve risk and/or issue conditions.
Partner with Global Information Security and EP&S Compliance Teams to ensure satisfaction of key security & compliance requirements particularly for new development activities.
Work collaboratively with external parties including cloud suppliers (e.g. AWS) and Pfizer AES strategic suppliers (e.g. TCS) as part of a larger development team.
Commit to ongoing learning and professional development

QUALIFICATIONS BASIC QUALIFICATIONS
Candidates should be highly motivated and capable of working independently.
Candidates must possess a bachelor's degree, preferably in Computer Science, Engineering or related field, and relevant experience with emphasis on development utilizing cloud technologies.
1-2 years of cloud-specific experience with Amazon Web Services, Microsoft Azure and/or Google Cloud Platform is required.
1-2 years of software development experience utilizing Python, Ruby, PowerShell to develop automation, security guard rails and microservices deployments is required.
Hands on programming skills utilizing some/all of the following: Java, .NET (C#), Python, Node.js, Ruby, or C/C+
Experience with continuous integration tools (e.g. Jenkins, CodePipeline, CodeBuild)
Hands on familiarity with AWS CLI, CloudFormation, Terraform & Ansible
Demonstrated ability to effectively document software designs and communicate implementation details
Familarity and/or previous experience with Agile (e.g. Scrum) is desired
Working knowledge of Confluence and Jira is desired
Comfortability with Windows, Macintosh, and Linux operating systems
Strong attention to detail and organizational skills
Ability to maintaining confidentiality of investigation information.
Ability to work both independently and in a team-oriented, collaborative environment
Ability to adapt to changing requirements and constraints
Ability to use creative thinking and advanced problem-solving skills
PREFERRED QUALIFICATIONS
Cloud certifications, particularly in AWS (Foundational, Associate or Professional) are highly desired.

NON-STANDARD WORK SCHEDULE, TRAVEL OR ENVIRONMENT REQUIREMENTS

Respond to investigative requests on short notice, which may require working during extended hours, weekends and holidays.
Limited travel may be required.

Other Job Details:
Last Date to Apply for Job: January 22, 2021
Eligible for Employee Referral Bonus

#LI-PFE

Sunshine Act
Pfizer reports payments and other transfers of value to health care providers as required by federal and state transparency laws and implementing regulations. These laws and regulations require Pfizer to provide government agencies with information such as a health care provider's name, address and the type of payments or other value received, generally for public disclosure. Subject to further legal review and statutory or regulatory clarification, which Pfizer intends to pursue, reimbursement of recruiting expenses for licensed physicians may constitute a reportable transfer of value under the federal transparency law commonly known as the Sunshine Act. Therefore, if you are a licensed physician who incurs recruiting expenses as a result of interviewing with Pfizer that we pay or reimburse, your name, address and the amount of payments made currently will be reported to the government. If you have questions regarding this matter, please do not hesitate to contact your Talent Acquisition representative.

Information & Business Tech

#LI-PFE

EEO & Employment Eligibility:

Pfizer is committed to equal opportunity in the terms and conditions of employment for all employees and job applicants without regard to race, color, religion, sex, sexual orientation, age, gender identity or gender expression, national origin, disability or veteran status. Pfizer also complies with all applicable national, state and local laws governing nondiscrimination in employment as well as work authorization and employment eligibility verification requirements of the Immigration and Nationality Act and IRCA. Pfizer is an E-Verify employer.