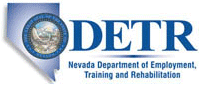 Job Information
Hamilton Company

CMM Programmer

in

Reno

,

Nevada
CMM Programmer
Jobs

Login

07-Jan-2021 to 08-Mar-2021 (MST)

Reno, NV, USA

Hourly

Full Time
Email Me Similar Jobs Email Me This Job
CMM Programmer
Business Entity: Hamilton Company
Location: Reno, NV
Job Description
Hamilton Company is looking for a CMM Programmer who will work under the immediate supervision of the Machine Shop supervisor. They will perform a variety of task associated with programming new products and existing products to be run on a variety of computer numerical control machines (CNCs) to ensure products are run in the best possible times, utilizing the most efficient tooling available.
Other responsibilities may include:
Provide all precautions to ensure personal and departmental safety

Reports any problems to Supervisor and/or Leadperson

Create different types of CNC machine template files as necessary

Interfaces with shop floor operators/lead persons involving programming new and revised jobs Accountable for regular and consistent attendance

All other duties as assigned
Qualifications
Knowledgeable about MSDS sheets as they pertain to department chemicals and procedures

Familiar with individual CNC machine safety features/dangers as they relate to programming and operator usage

Competent in creating necessary databases for shop uses

Must be computer literate; familiar with CAM, spreadsheets, and ANSI specs

Demonstrate competence in efficient programming techniques

Requires good working knowledge of algebra, geometry, and trigonometry

Demonstrate excellent troubleshooting techniques as they arise in programming

Must have a demonstrated competence in reading, understanding, and interpreting blueprints and transposing same into programming effort

Must possess excellent verbal and written communication skills as required to interface with other departments and company personnel in a service function

Must be able to exert up to 50 pounds of force occasionally and/or up to 20 pounds of force frequently, and/or up to 10 pounds of force constantly to move objects

Must be able to reach, bend, and stoop
Education and Experience
Must have High School diploma or GED

Must have a minimum of 5 years experience with various types of CNC equipment

Technical Certificate and/or LEAP or CTE Program Completion Preferred
Company Description
Hamilton Company is a worldwide leader in the design and manufacture of manual, semi-automated and robotic products for precision fluid measuring. We specialize in the development, manufacturing and customization of precision measurement devices, automated liquid handling stations, and sample management systems. For more than 60 years, Hamilton has been satisfying customer needs by combining quality materials with skilled workmanship, ensuring the highest level of performance of every precision fluid measuring device we manufacture.
Additional Information
Diverse portfolio of exciting and innovative design projects

Tremendous opportunities for professional growth

Commitment to sustainable design

Competitive Compensation

Excellent Benefit Package includes medical, dental, vision insurance, paid time off, disability insurance, 401k, tuition reimbursement and much more

Solid Stable Company

Drug free workplace
Learn more about us at: www.hamiltoncompany.com
It is the policy of this organization to provide equal employment opportunities to all qualified applicants.