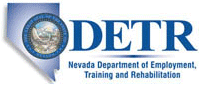 Job Information
Renown Health

Coding Reimbursement Trainee

in

Reno

,

Nevada
Coding Reimbursement Trainee
Requisition id: 155366
Department: 100736 Health Information Mgt
Facility: Renown Health
Schedule: Full Time
Shift: Day
Category: Clerical & Administrative Support
Location: Reno,NV
Position Purpose
The purpose of this position is to learn and complete the training program to accurately assign appropriate diagnosis and procedural codes to patient health information for data retrieval, claims processing and analysis; to support optimal revenue reimbursement. This hands on learning opportunity will include the concepts learned in the Renown Coding University Program and apply them in actual coding scenarios using available electronic (Epic) and paper medical records. This opportunity will include exposure to outpatient ancillary facility coding.
Nature and Scope
Incumbent will learn to review and analyze assigned medical record documentation to determine diagnosis and procedures that support medical necessity and report data for reimbursement of revenue for treatment and services performed.
This position is challenged to have a thorough understanding of the content of the medical record in order to be able to locate information to support or provide specificity for coding. Incumbent must succeed in proficiency in the anatomy and physiology of the human body and disease processes in order to understand the etiology, pathology, symptoms, signs, diagnostic studies, treatment modalities, and prognosis of diseases and procedures to be coded.
This position is challenged to be aware of the continual changes in Federal and State regulations for the prospective payment system, keep informed of changes in treatment modes and new procedures, and to learn to perform coding when physician documentation is vague or missing.
Desire to gain training and on the job experience in outpatient facility and inpatient facility coding, in addition to experience working with an electronic medical record (Epic).2. Effective verbal and written communication skills.3. Ability to work in a classroom setting as well as independently.4. Participate and complete program requirements. Identify and utilize appropriate resources to optimize learning. Learn and understand Medical Records content standards, including HIPAA compliance policies.
• Incumbent will be required to complete training modules and testing for successful completion of the Coding University Program.• Consistently meet or exceed productivity and quality standards as defined for on the job training; as well as defined coding assignments must be met or exceeded to be eligible for advancement.
This position does not provide patient care.
Disclaimer
The foregoing description is not intended and should not be construed to be an exhaustive list of all responsibilities, skills and efforts or work conditions associated with the job. It is intended to be an accurate reflection of the general nature and level of the job.
Minimum QualificationsRequirements – Required and/or Preferred
Name
Description
Education:
Must have working-level knowledge of the English language, including reading, writing and speaking English.
Experience:
Requires computer experience
License(s):
None
Certification(s):
Obtain CCA certification within 12 months of hire or within 3 months of completion of program, whichever comes first.
Computer / Typing:
Must possess, or be able to obtain within 90 days, the computers skills necessary to complete online learning requirements for job-specific competencies, access online forms and policies, complete online benefits enrollment, etc