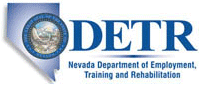 Job Information
Zions Bancorporation

Commercial Loan Operations Specialist (Reno, NV)

in

Reno

,

Nevada
Commercial Loan Operations Specialist (Reno, NV) ( Job Number:
046118 )
hours per week :
40
Description
Nevada State Bank is looking to fill a Middle Office Loan Specialist position located in Reno, NV. This is an exciting opportunity for someone looking for an entry level banking position.
The ideal candidate for this position will have the skills and experience to;
Provide administrative and/or operational support within one or more of the following loan areas; processing, closing, servicing, documentation, notes, disbursements, etc.

Maintain files, documents, notes, etc.

Be responsible for verifying completeness of files with all necessary documents and signatures required.

Research and resolve lending inquires and issues.

Prepare and/or track disbursements and payments, upload loan documents, obtain credit and/or financial information (if needed).

Produce reports as required.

Perform other duties as assigned.

Qualifications

The Loan Specialist position requires;

High School diploma or equivalent and some previous banking or loan process, documentation, or loan assistant experience or other directly related experience. (Combination of education and experience may job requirements).

Knowledge of banking and/or lending process, loan principles, documentation and loan systems is helpful.

Good organizational and customer service skills.

Numeric and verbal aptitudes.

Good research, audit and communications skills, both written and verbal.

Ability to complete processes and meet deadlines.

Working knowledge computer program i.e word processing, spreadsheets or related software.

0

Work Locations

Nevada-Reno-NV - West Liberty Branch

Loan Operations

Aug 30, 2019
Equal Opportunity Employer It is the policy of this corporation to provide equal employment and advancement opportunities to all employees and applicants for employment, without regard to race, color, religion, age (40 and over), sex, pregnancy, gender, disability, national origin, ethnic background, citizenship, veteran status, sexual orientation, gender identity and expression or any other characteristic protected by applicable law. This policy is established and administered in accordance with all applicable federal, state, and local laws. If you are an individual with disabilities who needs accommodation, or you are having difficulty using our website to apply for employment, please contact us at (801) 844-7628, Mon.-Fri. between 9 a.m. - 5 p.m. MST. Click here to view applicable Federal, State and/or local employment law posters.
Zions Bancorporation