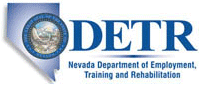 Job Information
Asbury Environmental Services

Commercial Truck Driver - Class A or B CDL

in

Reno

,

Nevada
Commercial Truck Driver - Class A or B CDL
Location
Reno, NV
Requisition Number
383
Company:
World Oil Environmental Services
Apply Now (https://phh.tbe.taleo.net/phh01/ats/careers/v2/applyRequisition?org=WORLOILC&cws=41&rid=383)
Job Brief
TITLE: Driver – Class A/B
DEPARTMENT: Containerized Waste
REPORTS TO: Director of Operations
Classification: Regular- Full-time, Non-Exempt
GENERAL PURPOSE OF JOB: Pickup and deliver hazardous or non-hazardous waste and/or material or other products at various customer locations. May drive to different customer job sites to pick up waste oil, antifreeze, and oily water and deliver to the Transfer Disposal Storage Facility (TDSF). Position may also include pickup and delivery of full or empty drums or other packages of hazardous and non-hazardous waste or material. This may include operation of a cargo tank, doubles, or dry van. Additionally, travel may not be limited to within California.
ESSENTIAL DUTIES AND RESPONSIBILITIES: The following duties ARE NOT intended to serve as a comprehensive list of all duties performed by all employees in this classification, only a representative summary of the primary duties and responsibilities. Incumbent may not be required to perform all duties listed and/or may be required to perform additional, position-specific duties.
• Safely operates commercial motor vehicle and associated equipment.
• Performs pre-trip and post-trip vehicle inspections.
• Complies with all required statutory, regulatory requirements, and company policies.
• Completes appropriate paperwork and forms, including but not limited to manifest, shipping and receiving documents.
• Secures load during transit, including blocking and bracing.
• Loads and unloads truck, which may include hazardous waste and/or materials.
• Communicates with customers, supervisors, and other employees effectively.
• Uses good judgment in making decisions, in emergency and routine situations.
• Maintain telephone or radio contact with supervisor.
• Other duties may be assigned.
SUPERVISORY RESPONSIBILITIES: This job has no supervisory responsibilities.
QUALIFICATIONS: Monday Through Friday 6am-4pm
Class A CDL with Haz Mat & Tanker endorsements, TSA Clearance
Class B CDL with Haz Mat
Class B CDL with Haz Mat & Tanker endorsements
EDUCATION and/or EXPERIENCE: High school diploma or general education degree (GED); related experience and/or training. Requires DMV printout and must not have had more than 2 moving violations in the last 36 months. No Driving under the Influence (DUI) or Reckless Driving convictions within the last five years. Must never have refused a random drug test or tested positive during any period of employment as a commercial motor vehicle driver. This position requires passing a background investigation, a negative DOT pre-employment drug screen, a DOT medical examination and a driving skills test. Some employees in this position may also be required to pass a respiratory or hazmat physical.
CERTIFICATES, LICENSES, REGISTRATIONS: Class A or B Commercial driver license with HAZMAT and Tanker endorsements, depending on job posting.
OTHER SKILLS AND ABILITIES: Must be able to absorb training in HAZMAT and Safety measures by law.
OTHER QUALIFICATIONS AND ADDITIONAL TRAINING PROVIDED: Valid California Driver License, 40-hour HAZWOPER training with 8-hour annual refresher courses. Chemical Segregation, DOT Hazardous Materials Training, Hazardous Waste Manifest, Hydrogen Sulfide Awareness, NAPTHRA, Drug and Alcohol Testing Policy, Earthquake Preparedness, Emergency Action, Emergency Response Guidebooks, Ergonomics, Fall Protection, Respiratory Protection, Fire Extinguisher, Fire Prevention, Forklift, Hazard Communication with the Globally Harmonized System of Classification and Labeling of Chemicals (GHS), Heat Stress and Dehydration, Hours of Service, Injury and Illness Prevention, Lock-Out Tag-Out, Medical Emergencies, SDS, Personal Protective Equipment, Respiratory Protection, Security Awareness Training, Spill Contingency Plan, Storm Water Training, Drug and Alcohol Awareness, Violence in the Workplace, Sexual Harassment. Some training may not be applicable to all employees in this position.
PHYSICAL DEMANDS: The physical demands described here are representative of those that must be met by an employee to successfully perform the essential functions of this job. While performing the duties of this job, the employee is frequently required to stand, sit, reach with hands and arms, talk or hear. The employee is regularly required to climb inside/outside vehicle. The employee is occasionally required to stoop, kneel. The employee must regularly lift and/or move up to 50 pounds, frequently lift and/ or move up to 25 pounds and occasionally lift and/or move up to 10 pounds.
WORK ENVIRONMENT: The work environment characteristics described here are representative of those an employee encounters while performing the essential functions of the job. While performing the duties of this job, the employee is occasionally exposed to outside weather conditions. The employee is frequently exposed to vibration. The employee is occasionally exposed to moving mechanical parts, and fumes or airborne particles. The noise level in the work environment is occasionally loud.
Other Duties
Please note this job description is not designed to cover or contain a comprehensive listing of activities, duties or responsibilities that are required of the employee for this job. Duties, responsibilities and activities may change at any time with or without notice.
AAP/EEO Statement
It is the policy of World Oil to provide equal opportunity for all applicants and employees. The Company does not unlawfully discriminate on the basis of race, creed, color, religion, sex, sexual orientation, gender, gender identity, national origin, ancestry, age, medical condition or genetic characteristic, physical or mental disability, family care or medical leave status, military status, pregnancy, marital or domestic partner status, veteran status, or any other status protected by state or federal law.