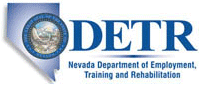 Job Information
City of Reno, NV

Community Development Assistant

in

Reno

,

Nevada
Community Development Assistant
Print
Subscribe
Class Title
Community Development Assistant
Class Code
9991
Salary
$15.00 Hourly
Classification Description Summary
City of Reno – Job Posting
Community Development Department
Business License Division
Community Development Assistant-Customer Service Counter(Temporary)
This position is exempt from the Civil Service System as a temporary assignment.
THIS POSITION IS LIMITED TO A MAXIMUM 30 HOURS PER WEEK AND WILL ALSO BE LIMITED TO A SIX MONTH TEMPORARY APPOINTMENT (temporary position without benefits).
The Business License Division is looking for qualified individuals to fill a temporary position as a business license assistant to work at the customer service counter.
Essential Functions
JOB DESCRIPTION: Under general supervision, performs technical reviews of business license applications for completeness and compliance with established guidelines, policies, and ordinances; provides assistance and answers questions from the general public regarding business licenses; performs a variety of clerical tasks relative to assigned area of responsibility.
Minimum Qualifications
Equivalent to the completion of the twelfth grade and two years of responsible clerical experience involving front counter public contact, including one year of experience processing regulatory applications, business licenses, departmental review, or similar work. Must be proficient with Microsoft Office Suite.
Work is performed primarily in a standard office setting with extensive public contact. Primary functions require sufficient physical ability and mobility to work in an office setting; to stand or sit for prolonged periods of time; to occasionally stoop, bend, kneel, crouch, reach, and twist; to lift, carry, push, and/or pull light to moderate amounts of weight; to operate office equipment requiring repetitive hand movement and the use of computers, supporting software and spreadsheet applications including use of a computer keyboard; and to verbally communicate to exchange information. Successful candidates will be required to submit to and pass a background check.
Supplemental Information
HOW TO APPLY
Applicants must apply online by visiting the City's website www.reno.gov. You must attach your resume to your online application prior to submitting your application.
NOTE: The deadline to submit your application online is Wednesday, December 23, 2015 by 5:00 p.m.
Questions about the information on this announcement and updates to application information should be directed to Andrena Arreygue at (775) 334-1249.
No Benefits Offered for this position
Subscribe