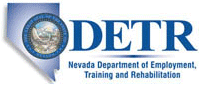 Job Information
Clearwater Living

Concierge

in

Reno

,

Nevada
Are you passionate about serving seniors? Do you want to be part of team that strives to create experiences that celebrate our seniors? Then join us in our endeavor to create experiences that celebrate their relevance. We welcome candidates with sales experience and a passion to make a difference in a senior's journey to aging.
Clearwater at XXXXXXXXX, a premier luxury assisted living community is looking to add a concierge to the staff.
Clearwater Living associates enjoy great benefits:
Highly competitive salaries plus commission plans

Excellent benefits

401(k) contributions

Paid Time Off and sick leave

Exciting opportunities to grow

Dynamic and fast paced environment

Culture of people first and service always

The Concierge sets the stage for creating an exceptional customer experience for anyone who visits our Independent Living Communities for Seniors. The Concierge is the first point of contact at the community and sets a warm and welcoming tone to residents, guests, and visitors. The Concierge team is responsible to greet visitors, answer the phone, relay messages, and perform the highest level of customer service. They complete administrative duties to support mutiple departments within the community. The Concierge is also a ket point of contact during any emergency at the community.
Essential Job Duties:
Ensure that the front entrance, lobby, and reception areas are neat, clean, and organized at all times, presenting a professional first impression of the community

Ensure all people who come in contact with are welcomed warmly to the community by standing to greet and offering any assistance needed

Answer telephones before the 3rd ring, always using a professional and courteous voice followed by the designated script

Transfer incoming calls or take and deliver appropriate messages

Monitor all visitor, requesting them to sign in and out of the logbook, reporting and suspicious persons or activity immediately to the supervisor

Sort and distribute incoming mail

Accept and report resident's special requests

Maintain communities lost and found system

Order and replenish administrative supplies as necessary

Support Executive Director and other departments in administrative functions as needed

Maintain and check off meal attendance tracking form alerting staff of needed room services or residents who have not yet attended meals

Ensure regulatory compliance and report any issues or concerns immediately

Comply with Clearwater Living standards/policies to encourage safe and efficient operations

Encourage teamwork through open communication with associates

Display a positive and professional image through actions and maintain high standards of personal appearance and grooming, which includes wearing the proper uniform and name tag when working

Represent the Clearwater Living principles and core values on a daily basis

Perform other duties and tasks as assigned or required

Requirements:

High School Diploma or GED

A minimum of one year of work experience in senior living, hospitality or in related field preferred

Current First Aid Certification a plus

Background clearances as required by government regulations

Must meet health requirements, including TB
Job ID: 2020-1196
Street: 5255 Kietzke Ln Reno
Post End Date: 12/9/2020