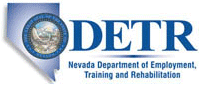 Job Information
Palladio US, LLC

Contact Center Supervisor

in

Reno

,

Nevada
Contact Center Supervisor (/jobs/1637452.html)
Jobs (/jobs/)

Login (/account/login.php?listing_id=1637452&i=0)

12-Jan-2021 to 13-Mar-2021 (EST)

Reno, NV, USA

Salary

Full Time
Full and competitive benefits package offered to employees, 65% of medical premiums for employee and dependents subsidized by company
Email Me Similar Jobs (/widget/refer_io.php) Email Me This Job
NEW YEAR: NEW JOB!!!
PALLADIO (UNITERS) markets furniture protection programs and services through retail furniture and department stores nationwide. We provide a wide range of services to furniture manufacturers and retailers, and we are a trusted leader in furniture protection, cleaning and repair.
We are seeking a highly qualified candidate to join our team as aContact Center Supervisorbased out of ourReno, NVsite. This position will be largely based from the employee's remote location, with a presence at the Reno site as needed. Some of the main responsibilities are to:
Develop assigned Team Members and drive improvement of quality results by performing quality monitoring and coaching with team members, providing quality feedback and ensuring improvements are made as a result.

Manage the daily workload of team. Make real time and proactive decisions to positively impact workload based on available resources.

Ensure employees are in compliance with daily schedules, contact center and company policies and procedures.

Coach, counsel and discipline employees as necessary, including preparing and delivering Corrective Action, Performance Evaluations, and Performance Improvement Plans (PIP's) to team members.

Plan and facilitate regular team meetings.

Lead new hire training efforts for the team and conduct ad hoc training initiatives when required.

Provide assistance and support to vendors concerning consumer related issues.

Provide assessments, updates and suggestions for enhancements of internal systems.

Validate and submit payroll for direct reports through payroll system.

Resolve conflicts; enhance team morale, strive to maintain harmony among Team Members, peers, and Contact Center Management.

In partnership with WFM, track, manage Paid Time Off requests from team members.
Reasonable accommodations may be made to enable individuals with disabilities to perform the essential functions.
RequiredCompetencies
Strong understanding of a contact center environment and key performance metrics.

Demonstrated ability to lead a team to ensure achieve individual, team and Company goals through coaching, mentoring, feedback, and hands-on leadership.

Ability to communicate with individuals at all levels within the organization as well as externally to customers, consumers, technicians, etc.

Proficiency with GSuite (Preferred) or MS Office Suite, and CRM program.

Ability to work constructively with other individuals and teams to achieve shared goals.

Excellent written and verbal communication skills.

Excellent customer service skills and phone etiquette.

Ability to create meeting agendas and presentations, and conduct group meetings/presentations with all levels of the organizations.

Ability to facilitate instructor-led training classes in person and remotely.

Ability to evaluate training efficacy and identify knowledge and development gaps in trainees

Ability to lead by example.
Education and Experience:
High School Diploma or equivalent required; Some college preferred.

2 years of experience in a customer service contact center or call center is required.

2 years of experience in a leadership/Supervisory position is required and should include such responsibilities as coaching, performance evaluation, feedback, disciplinary actions, etc.

Previous furniture experience (sales, customer service or technician role) preferred.

1 year of experience facilitating classroom training preferred
HOURS OF OPERATION:
Candidates MUST be able to work a full time schedule within the Hours of Operation, which are 7:00 a.m. until 7:00 p.m. Monday to Friday, 8:00 a.m. until 6:00 p.m. on Saturday, and 7 a.m. until 3 p.m. on Sunday (subject to change depending on business needs).
EEO Statement
Palladio US, LLC is an Equal Opportunity employer. Personnel are chosen on the basis of ability without regard to race, color, religion, sex, national origin, disability, marital status or sexual orientation, in accordance with federal and state law.