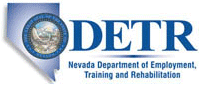 Job Information
Renown Health

Contract Specialist

in

Reno

,

Nevada
Contract Specialist
Requisition id: 156101
Department: 100604 Contracting
Facility: Renown Health
Schedule: Full Time
Shift: Day
Category: Professional
Location: Reno,NV
Position Purpose:
Under the general direction of the Contract Manager, this position shall support the administration, implementation and verification of payer agreements, to ensure the parties comply with the terms and conditions of such agreement. To the extent necessary, this position will work with other departments and contracted payers to help ensure contract compliance and maximize revenues to Renown Health.
This position will assist in the management of payer contracts and relationships for all Renown entities. This role must build effective working relationships with both internal and external stakeholders, assist in identifying opportunities for improvement, assist in creating effective process flows, and assist in meeting the contract administration needs for each Renown Health entity.
Nature and Scope:
The position is responsible for the communication and dissemination of key contract information to various departments and entities of Renown Health. This role will work closely with the Senior Contract Specialistand Contract Manager tocoordinate communication efforts.
The Contract Specialist will assist in ensuring all payer contract terms and conditions are adhered to, including issue identification, escalation, and resolution. This position will monitor existing payer agreement key terms, including renewals, notifications, etc. and participate in contract management discussions.
The incumbentshall be responsible for the following:
Assist in the distribution of pertinent contract information to the appropriate key stakeholders. Manage and maintain all electronic and paper contract files.
Create and maintain strong working relationships with our key internal and external stakeholders.

Work closely with Contract Manager to assist in resolution of issues identified by other Renown entities.

Work with internal and external stakeholder in assisting on recovery initiatives.

Assist with Renown system contract builds, audit of contract builds and maintenance of the system as contracts renew and new contracts are executed.

Assist with letters of agreement or single case agreements as needed

Work with Decision Support to ensure that all contracts are set up appropriately in CostFlex.

Assist in maintenance of all Contract Department tools to ensure contracts are added or updated as needed

Assist in providing rate reimbursement information for patient cost estimate software

Serve asbackup for Senior Contract Specialist.
This position does not provide patient care.
The foregoing description is not intended and should not be construed to be an exhaustive list of all responsibilities, skills and efforts or work conditions associated with the job. It is intended to be an accurate reflection of the general nature and level of the job.
Minimum Qualifications: Requirements û Required and/or Preferred
Education:
Must have working-level knowledge of the English language, including reading, writing and speaking English. A bachelor's degree in business administration, healthcare services, or communication is required. Education may be substituted for equivalent years of experience.
Experience:
Healthcare experience preferred
License(s):
None
Certification(s):
None
Computer / Typing:
Must be proficient with Microsoft Office Suite, including Outlook, PowerPoint, Excel and Word and have the ability to use the computer to complete online learning requirements for job-specific competencies, access online forms and policies, complete online benefits enrollment, etc. Highly proficient in composing documents and correspondence.