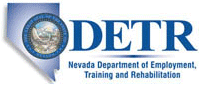 Job Information
Atlantis Casino Resort Spa

Corporate Director of Marketing

in

RENO

,

Nevada
Overview
Monarch Casino & Resort, Inc., through its subsidiaries, owns and operates the Atlantis Casino Resort Spa, a hotel/casino facility in Reno, Nevada, and the Monarch Casino Black Hawk in Black Hawk, Colorado, approximately 40 miles west of Denver.
Monarch Casino & Resort Inc., is seeking a creative, energetic, Corporate Director of Marketing to join our growing Marketing department. Reporting directly to the Chief Operating Officer (COO), this position focuses on the key functions of creative/content production and brand development.
The Corporate Director of Marketing will focus on the following objectives for all properties that fall under the Monarch Casino & Resort, Inc. umbrella: brand management, marketing communications (including advertising, promotions and public relations), market research and analysis and creative development and execution.
The Corporate Director of Marketing will also design, implement and facilitate the annual marketing plan and budget, strategic planning and forecasting. He/she is an accomplished marketing leader with expertise in brand development as well as all facets of internal and external marketing, sales and advertising.
Responsibilities
The Corporate Director of Marketing is primarily responsible for further developing and strengthening the company's brands. He/she is responsible for identifying market trends, creating opportunities for growth, and brand alignment with third party partners. He/she will guide the marketing efforts by leading a team of marketing professionals in a rapidly changing industry in a fast-paced environment. The Director of Marketing from each of the company's properties will report to the Corporate Director, as well as the Art and Public Relations teams. The Corporate Director will lead the team in innovation and implementation to address competitive market challenges that will ensure the company's market share growth.
Key Responsibilities:
•Create/execute strategic marketing plan(s), advertising/media plan(s) and programs
•Maintain brand standards across all communications
•Evolve and improve the visual brand library
•Create and maintain a library of traditional and digital marketing assets which clearly communicate the Monarch Casino & Resort, Inc. stories to our target audiences including guests, team members, job seekers
•Lead internal creative team
•Direct and manage agency relationships
•Authorize marketing channel spend per property and guide message/channel/target alignment
•Meet departmental financial objectives by managing p/l, preparing annual budget, scheduling expenditures, analyzing variances, and initiating corrective actions
•Develops plans for new business in all areas of the company including casino, hotel and group sales
•Examines, evaluates and pursues new trends, markets or methods that can assist the growth and success of the company
•Review and analysis of expenditures of direct reporting departments
•Manage project timelines to successful and timely completion
•Create and direct measurable departmental goals in collaboration with department directors
•Maintain effective channels of communication between management and team members that promote positive morale and enhances a productive working environment
•Ensure that a standard of excellence in guest service is delivered and customer satisfaction throughout the property is achieved and maintained.
•Coaching, mentoring and providing assistance to staff as appropriate.
•Coordinates guest research across all communication channels and provide summary reports of areas of concern and progress.
Qualifications
Qualifications & Abilities:
•BA Degree in business, marketing or equivalent, MBA preferred
•5 years in a related position required and gaming resort or luxury hotel/hospitality resort experience preferred.
•Demonstrated understanding of brand, maintaining brand standards, and brand marketing
•Exceptional communication skills, both written and oral.
•Analytical skills to include budget and financial document preparation.
•Strong leadership and interpersonal expertise required.
•Ability to develop and work with remote teams.
•Excellent computer skills to include ROI Brain, MS Office, VizExplorer, Cognos and IGT/Patron Management, Google Analytics, Google AdWords, and Social Media.
•Demonstrated organizational and time management.
•Marketing and hospitality experience in a casino resort spa preferred.
•Some travel required.
We offer excellent compensation, benefit package, 401K plan, stock optionns, relocation assistance and much more!
ID 2019-8491
Employment Type Full-Time
Subdivision Hospitality, Leadership