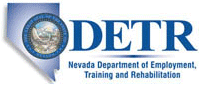 Job Information
Clearwater Living

Culinary Director

in

Reno

,

Nevada
If you are looking for a fast paced and exciting opportunity to lead a team in a brand new kitchen then look no further! A highly rewarding and challenging opportunity for a Culinary Director awaits you at our new development Assisted Living community in Rancharrah - Reno, NV.
Join us in our endeavor to create experiences that celebrate your relevance.
The responsibilities of the Chef are to prepare the finest foods of the highest quality and taste for the residents, guests, and associates at the. We use the fresh local ingredients made from scratch. Provides directions to Cooks and Dishwashers.
Clearwater Living associates enjoy great benefits:
· Highly competitive salaries plus commission plans
· Excellent benefits
· 401k contributions
· Paid Time Off and sick leave
· Exciting opportunities to grow
· Dynamic and fast paced environment
· Culture of people first and service always
▪ Manage, plan, develop, organize, schedule, evaluate, and direct the Culinary department
▪ Supervise the production, presentation and cost of food, and create a balanced rotating menu
▪ Serve as liaison between guests, residents and Culinary staff and be responsible for effective communication across all areas
▪ Resolve resident complaints regarding food quality and/or service
▪ Establish a Food Committee and/or survey and visit with residents regularly to determine resident special likes/dislikes and, as much as possible, resident preferences and requests
▪ Ensure a sanitary work environment and comply with all health and safety codes, state licensing regulations and policies and procedures regarding proper storage, handling and serving of food
▪ Develop and implement policies/processes to ensure that food is ready on time and proper temperature levels are met
▪ Backup Culinary staff in their job duties as needed
▪ Responsible for the cleanliness in dining room and ensure proper table settings at all times
▪ Recruit, hire, train, motivate, and supervise department staff in accordance with all company policies, procedures, and core values
▪ Carry out required new hire training and ongoing skills training for associates and maintain appropriate documentation
▪ Bachelor's degree or related education in Culinary Arts or Hospitality is preferable or a combination of formal training from a related culinary or technical school and experience overseeing restaurant and dining operations
▪ Minimum eight to ten years of experience in food service
▪ Minimum five to seven years of supervisory experience to include hiring, training, and supervising staff and developing and managing a budget
▪ Serve Safe certification preferred
▪ First Aid Certification preferred
▪ Ability, licensure and willingness to drive the community vehicle as needed
▪ Background clearances as required by government regulations
▪ Must meet health requirements, including TB
Job ID: 2020-1172
Street: 5255 Kietzke Ln Reno