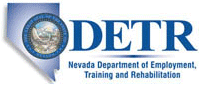 Job Information
Adecco Staffing

Direct Hire Recruiter

in

Reno

,

Nevada
Are you a "people person?" Do you love helping others? Great! Because as an Adecco Search/Direct Hire Sourcing Specialist you'll positively impact lives by matching exceptional job candidates with our clients' career opportunities. In this role, you deliver results by filling a high volume of industrial, office, call center, transportation, and other positions. Whether sourcing talent, screening resumes, conducting interviews, or presenting job offers, you'll make possibilities happen-and create win-wins for both parties. This position is "remote" and you will work from your home office to source candidates in a team-based environment at positions across the USA. We are seeking candidates that have a strong sense of urgency, adaptable to learning new jobs and ideal candidates, and have professional communication skills.
Responsibilities for the Remote Search/Direct Hire Sourcing Specialist job.
Skilled communicator: delivers well-received written and verbal messages
Achievement oriented: thrives in fast paced, high-volume environments, exceeds goals, lifelong learner, committed to driving success.
Flexible adapter: views changing business needs as an opportunity
Productivity expert: self-motivated, sets priorities, meets deadlines, handles multiple tasks simultaneously
Problem solver: identifies challenges, proactively seeks and recommends creative solutions
Technologically inclined: proficiently user of Microsoft Office and easily learns new software , Savvy with social media and new technology and apps as the world of recruiting changes.
Recruiting whiz: Up-to-date on labor and employment laws, locates talent using Adecco recruiting tools, able to use applicant tracking system, presents candidates to clients using established processes
Grow with us and love what you do. The Adecco Group is the world's leading HR solutions partner. We provide more than 700,000 people with permanent and flexible employment every day. With more than 34,000 employees in 60 countries, we transform the world of work one job at a time. Our colleagues provide more than 100,000 organizations with the talent, HR services, and cutting-edge technology they need to succeed in an ever-changing global economy. As a Fortune Global 500 company, we lead by example, creating shared value that meets social needs while driving business innovation.
Our culture of inclusivity, fairness and teamwork empowers individuals and organizations, fuels economies, and builds better societies. These values resonate with our employees, who voted us number 5 on the Great Place to Work® - World's Best Workplaces 2018 list. We make the future work for everyone.
Equal Opportunity Employer Minorities/Women/Veterans/Disabled
Adecco Staffing