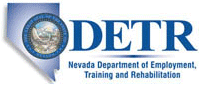 Job Information
The Salvation Army

Driver (DOT)

in

Reno

,

Nevada
Requisition Number 04260 FT Production Assistant IV RNA
Post Date 2/24/2021
Title Driver (DOT)
City Reno
State NV
Description Please note: A completed applicant profile is required to be considered. Prior to submission, take a moment to review your profile within the "edit your profile" tab. Incomplete job applications will not be considered.
Resume will be greatly appreciated but is not required to apply.
POSITION: Production Associate IV
DEPARTMENT: Reno ARP - Warehouse
SUPERVISOR: Warehouse Supervisor
STATUS: Full Time/Non-Exempt / Hourly
The Salvation Army Mission Statement:
The Salvation Army, an international movement, is an evangelical part of the universal Christian Church. Its message is based on the Bible. Its ministry is motivated by the love for God. Its mission is to preach the gospel of Jesus Christ and to meet human needs in His name without discrimination.
A. BASIC PURPOSE
The function of the Production Assistant IV is to assist in facilitating the overall mission of The Salvation Army through the programs offered at the Reno Corps under the direction of the Corps Officers and Warehouse Supervisor
B. ESSENTIAL DUTIES AND RESPONSIBILITIES
Plan daily route based on pick ups and deliveries. Routes to be established based on system in place.

Make all scheduled calls in a timely and efficient manner. Areas of responsibility will be revenue centers and scheduled pick up calls.

Instruct and supervise helper, remembering that this individual is a beneficiary in a rehabilitation program.

Develop assigned routes by placing donation bags at the residences on the right and left of the pick-up location.

Ensure safety and safe handling of goods and materials being transported.

Be responsible for the safety and security of the truck and equipment including the hand truck, blankets, etc.

Prepare a daily inspection report as well as maintain daily driving logs. Daily inspection for water, air, oil and other items essential to maintain equipment in good condition.

Report immediately to your supervisor any accidents involving your vehicle, personal injury and/or property damage. Complete a written report upon return to the Work Therapy Center. Keep accident reports and procedure forms in your vehicle at all times.

Act as a personal representative of The Salvation Army, ensuring that all the individuals you encounter are treated with courtesy.

Immediately report any problems to the dispatcher.

Other duties as assigned by supervisor.

Requirements C. KNOWLEDGE, SKILLS, ABILITIES AND OTHER QUALIFICATIONS REQUIREMENTS

Nevada state driver's license (Class C) with an acceptable DMV print out.

Must successfully complete The Salvation Army Fleet Safety Course.

Must be able to drive a 24-foot box truck.

Must be able to read maps and street guides and plan your route utilizing these tools.

Must be able to communicate via cell phone.

Must be able to work effectively among co-workers and beneficiaries.
D. PHYSICAL REQUIREMENTS:
Must be able to lift a minimum of 100 pounds. This position requires lifting and carrying furniture and other goods. The Salvation Army maintains a policy that PPE (Personal Protection Equipment) and the assistance of a helper must be utilized when lifting heavy objects.
Qualified individuals must be able to perform the essential duties of the position with or without accommodation. A qualified person with a disability may request a modification or adjustment to the job or work environment in order to meet the physical requirements of the position. The Salvation Army will attempt to satisfy requests as long as the accommodation needed would not result in undue hardship.
---
This document in no way constitutes an offer of employment nor act as terms and conditions of employment.
The Salvation Army is an Equal Employment Opportunity Employer.
Minorities/Women/Veterans/People with Disabilities.
---
Applicants requiring reasonable accommodations for the hiring interview process must request the necessary accommodations if scheduled for a hiring interview. The request should be made at the time of contact when being scheduled for the interview.
Questions regarding reasonable accommodations may be directed to the Eugene D. Jones: eugene.jones@usw.salvationarmy.org
Equal Opportunity Employer/Protected Veterans/Individuals with Disabilities.

Please view Equal Employment Opportunity Posters provided by OFCCP
here (http://www.dol.gov/ofccp/regs/compliance/posters/ofccpost.htm) .
The contractor will not discharge or in any other manner discriminate against employees or applicants because they have inquired about, discussed, or disclosed their own pay or the pay of another employee or applicant. However, employees who have access to the compensation information of other employees or applicants as a part of their essential job functions cannot disclose the pay of other employees or applicants to individuals who do not otherwise have access to compensation information, unless the disclosure is (a) in response to a formal complaint or charge, (b) in furtherance of an investigation, proceeding, hearing, or action, including an investigation conducted by the employer, or (c) consistent with the contractor's legal duty to furnish information. 41 CFR 60-1.35(c)

Apply On-line (CanLogin.aspx?JobID=2D15ADFD39660A3B&RT=D356349294394CA3EAC10FEC2E7B083E6053AF3AEAF9C9CCBAE71AD5D8ABAAAB46F8D1726B0B754D)