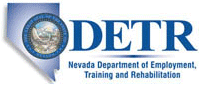 Job Information
Grand Sierra Resort and Casino

Driving Range Attendant

in

Reno

,

Nevada
SUMMARY
The Grand Sierra Resort is seeking a talented and qualified individual to serve as a Range Attendant for The Grand Sierra Golf Club.In this role team member will be responsible for providing superior customer service to all guests according to the GSR service standards, operating a boat, collecting golf balls, properly maintaining golf balls and equipment, operating a point of sale, handling cash and credit transactions accurately, supporting all other staff and management, and maintaining cleanliness of all areas in accordance with department standards. This role requires a strong knowledge of the GSR resort and its amenities with the ability to promote our various offerings and products at all opportunities.
ESSENTIAL DUTIES AND RESPONSIBILITIES
Must be well groomed and professional, meeting GSR's standards of appearance at all times.
Knowledge and adherence of all GSR and departmental policies and procedures ensuring the highest levels of customer service.
Communicate with guests professionally, answering questions and offering assistance when possible.
Know all hotel amenities, services, and outlets; making recommendations to fit guest needs.
Possess a strong attention to detail maintaining the cleanliness of the club house, range, and surrounding areas.
Ensure all range equipment (i.e. range mats, golf balls, rental clubs, and ball dispenser) are in proper working condition at all times.
Accurately and efficiently operate a Point of Sale System (POS), creating checks for all guests/employees appropriately billing, and closing out all transactions.
Adhere to department standards at all times as well as promoting a neat, clean and organized environment.
Attend and participate in all meetings as required.
All other duties as assigned by management.
JOB REQUIREMENTS
Minimum age requirement 18 years old.
Previous experience working in the hospitality industry or golf setting preferred.
Exceptional oral and written communication skills with the ability to read, write, and speak English.
Ability to respond to questions effectively and present information in a clear and professional manner.
Must be able to work outdoors in a variety of weather conditions including extreme temperatures, wind, rain, as well as noise, dust, fumes, etc. associated with an outdoor environment.
Must possess excellent time management, problem solving and organizational skills with the ability to prioritize and complete tasks quickly and efficiently.
Must be able to work all shifts including holidays, nights, and weekend hours as business needs dictate.
Ability to work under pressure in a high volume outlet, maintaining a clean, stocked, and organized section while adhering to department standards.
Must be able to meet all physical requirements to successfully perform job duties.
Any additional requirements to be determined based upon the needs of the hotel and or management.
LICENSES/CERTIFICATES
Ability to obtain/renew all government required licenses or certification for position
Department: GSR - Bowling Center
Company: Grand Sierra Resort and Casino
Age Requirement: Must be 18 years or Over
# of openings: 2