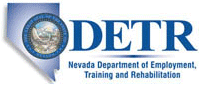 Job Information
Renown Health

Early Childhood Teacher

in

Reno

,

Nevada
Early Childhood Teacher
Requisition id: 155426
Department: 100718 Child Care Center
Facility: Renown Health
Schedule: Part Time
Shift: Day
Category: Services & Trades
Location: Reno,NV
Position Purpose:
Under the supervision of the manager/supervisor and direction of lead caregiver, cooperatively provides a quality environment in which to care for children under the Resources for Infant Educating (RIE) philosophy and NAEYC developmentally appropriate practices. The incumbent's main responsibilities include: meeting the daily needs of the children, maintaining the necessary and appropriate routines; using age appropriate classroom curriculum and management practices; daily conversations and conferences with parents regarding their child; modeling behavior for and supporting coworkers; and providing coworkers and parents with informational training sessions.
Nature and Scope:
The major challenges to this position include: caring for children following the RIE and learning through play philosophies; showing acceptance and flexibility to meet the needs of individual children and parents; diplomacy with parents regarding the care of their child; awareness of daily fluctuating classroom ratios; and acceptance of and cooperation with coworkers unique talents and teaching techniques within the program philosophy.
This position has the authority to communicate with parents on a daily basis regarding the child's well being, nutrition, general health, etc. Follow discussion and approval of the manager/supervisor, lead, and caregiver, this position has authority to communicate with parents regarding a specific behavioral or developmental problem. This position can explain, instruct, or assign work to co-workers within their designated classroom. Other related duties and overtime may be required.
The schedule for this position is Monday through Friday from 2:00pm to 6:00pm.
This positiondoes notprovide patient care.
The foregoing description is not intended and should not be construed to be an exhaustive list of all responsibilities, skills and efforts or work conditions associated with the job. It is intended to be an accurate reflection of the general nature and level of the job.
Minimum Qualifications: Requirements – Required and/or Preferred
Education:
Must have working-level knowledge of the English language, including reading, writing and speaking English. Requires the ability to obtain 15 children care training hours per licensing year, with a minimum of 12 child development hours to be obtained upon hire as per Department of Social Services requirements.
Applicants with an Associate degree in Early Childhood Education or a CDA are preferred.
Experience:
Requires one year of verifiable experience as a teacher/caregiver in a program related to the care of children less than 5 years of age.
License(s):
Eligible to receive and maintain a current Sheriff's Card for Child Care by the 1stday of employment.
Certification(s):
CPR within 3 months of hire date. First Aid within 3 months of hire date.
Attendance at a Child Abuse and Neglect Workshop within 3 months of hire date.
TB skin test or chest X-ray as required.
Attendance at an Infectious Disease Workshop within 3 months of hire date.
Computer / Typing:
Must possess, or be able to obtain within 90 days, the computers skills necessary to complete online learning requirements for job-specific competencies, access online forms and policies, complete online benefits enrollment, etc.