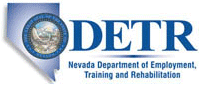 Job Information
Sinclair Broadcast Group

Engineer

in

Reno

,

Nevada
Have you always had a knack for problem-solving? Are you the type of person who enjoys being hands-on and working on technical projects? Our team needs YOU to continue to elevate our engineering team. The Broadcast Engineer plays an imperative role by utilizing their skills for problem solving, equipment repair and maintenance as well as RF transmission of television signals.
What you can expect working as an Broadcast Engineer:
To work with a team focused on meaningful relationships
A high-energy environment
A chance to work on a team supported, influenced & lead by some of the Broadcast Industry's leading innovators
Related on-the-job experience
To work at the TV station regularly & to travel with the News team routinely
Daily opportunities to learn the art of how-to (re)prioritize.
The station's obstacles and challenges are your challenges.
The possibility of unexpected and/or late-night calls for engineering-emergencies at the station
Act as the subject matter expert and point of contact for all things as it relates to equipment and technology at the location, as well as stay up-to-date on the new industry standards
Provide additional support and resource subject matter expertise in the absence of the Director of Engineering to all staff (including leadership and location personnel, and the onsite Engineering team)
Support and assist the News department in maintaining must-have for live production
Implement, install & maintain engineering systems and provide end-user support across all departments
Provide transmitter and translator support and repair
Replace or adjust defective and/or improperly functioning equipment
Networking / Wiring
Requirements:
3-5 years of television experience
On-the-job and/or formal training repairing transmitters and RF systems
Valid & unencumbered driver's license
Work experience, education, and/or formal training/certification in one or more of an engineering-related fields (e.g., technology; information systems; computer science; electrical engineering and/or electronics).
Ability to lift 40-50 lbs
Bonus points for…
Previous broadcast experience
Familiarity with FCC regulations
Engineering-related certifications
Sinclair Broadcast Group, Inc. is proud to be an Equal Opportunity Employer and Drug Free Workplace!