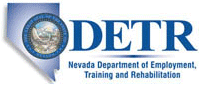 Job Information
Thermo Fisher Scientific

eSolutions Business Dev Manager West coast

in

Reno

,

Nevada
The eSolutions Specialist works in partnership with clients to overcome their business challenges through the application of technology. The ideal candidate will identify and implement e-commerce solutions, through a consultative approach that addresses our customer's business needs and requirements, aligns with corporate initiatives, and appropriately manages resources. The work will often be based on the need to improve efficiency and optimize the way a company functions from a technology perspective. Two critical components of the program are to position Fisher as the industry leader for providing technology based business solutions and to promote e-commerce within the client base as a means of improving the Fisher P/L.
ESSENTIAL FUNCTIONS
Meets with all levels of clients (including c-level executives) to determine requirements and define the scope of a project Prepares detailed requirements documents to facilitate communication of technical specifications. Manages timescales and the resources needed Clarifies a client's system specifications, understands their work practices, and the nature of their business Jointly develops and maintains a strategy to support the sales organization and their strategic/targeted clients within assigned territory. Liaises with staff at all levels of a client organization and the Fisher sales force to communicate on going requirements and market trends in E-Business. Analyzes problems, makes recommendations, develops agreed upon solutions, presents solutions in written/oral reports, and implements solutions. Project manages the design and implementation of preferred solutions Assists clients with change-management activities Develops, initiates and maintains an E-Commerce business plan that focuses specifically on strategic accounts and market segments that offer the greatest impact to growing electronic order entry. Works with erp/mrp solution providers such as Ariba, PeopleSoft, Sap, etc. to develop solutions that will meet customer goals and support Fisher corporate initiatives. Supports the sales organization in developing their understanding of Fisher's Ecommerce capabilities and Business Solutions to facilitate their ability to promote these services. Travels to customer sites both regionally and nationally. Evaluates market's reaction to the services provided and adjusts program and plans to meet the requirements of a changing market and competitive conditions.
SKILLS AND ABILITIES
Demonstrated consultative selling and project management skills. Knowledge of general business process and related information technology used in the procurement process. Knowledge of basic supply chain processes/methodologies Experience with Fisher's account management and consultative selling process preferred. Strong analytical skills and knowledge of associated PC tools Strong communications (oral and written), interpersonal and organizational skills required. Exceptional time management skills
QUALIFICATIONS
REQUIRED LEVEL OF EDUCATION:
BS/BA Degree required
REQUIRED AREA OF STUDY / MAJOR:
IT or Business related field
REQUIRED LICENSURE/CERTIFICATION: None
REQUIRED LEVEL OF EXPRIENCE:
3 - 5 years
REQUIRED AREA OF EXPERIENCE:
Consultative selling and project management
Or an equivalent combination of education, experience, and/or licensure/certification.
PREFERRED EDUCATION AND EXPERIENCE:
Preferred Education: MBA
Preferred Experience: E-Commerce exposure, Business consulting, sales, project management
WORKING CONDITIONS
Home office plus willing to travel as required
Thermo Fisher Scientific is an Equal Opportunity Employer. All qualified applicants will receive consideration for employment without regard to race, creed, religion, color, national or ethnic origin, citizenship, sex, sexual orientation, gender identity and expression, genetic information, veteran status, age or disability status.
Thermo Fisher Scientific